The two-day India International Jewellery Week 2013 in New Delhi has not seen much celeb footfall in the audience, but maybe that's because all the B-town biggies were backstage preparing to walk the ramp.
Indeed, the IIJW has seen some pretty faces and hot bods from contemporary cinema and the golden years too. Some of the big names to take to the runway included Chitragada Singh, Zeenat Aman, Neha Dhupia, Lara Dutta, Ankita Shorey, Madhur Bhandarkar, Juhi Chawla and Yami Gautam.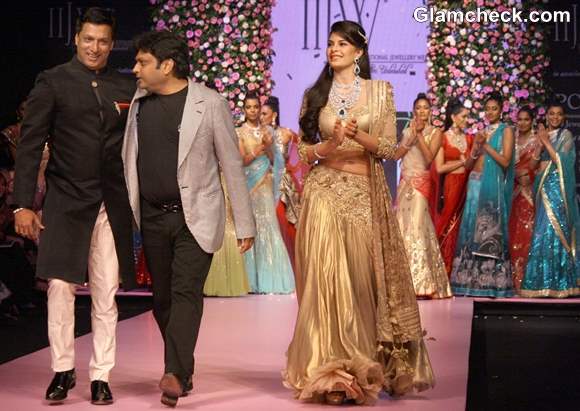 Jacqueline Fernandez for PC Jewellers at IIJW 2013
Bollywood actress and Sri Lankan beauty Jacqueline Fernandez too walked for PC Jewellers on April 13.
Her Look
Glamorous
What she wore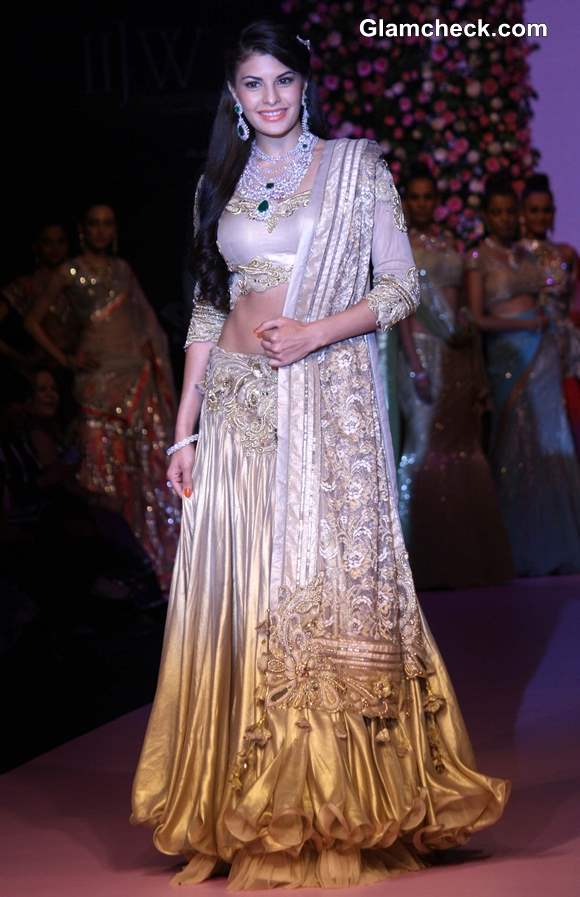 Jacqueline Fernandez  IIJW 2013 for PC Jewellers
Jacqueline lit up the stage in a gold lehenga choli. The choli was plain on the bust but edged with gold embroidery. The three-fourth sleeves also featured embroidery on the cuffs and shoulders.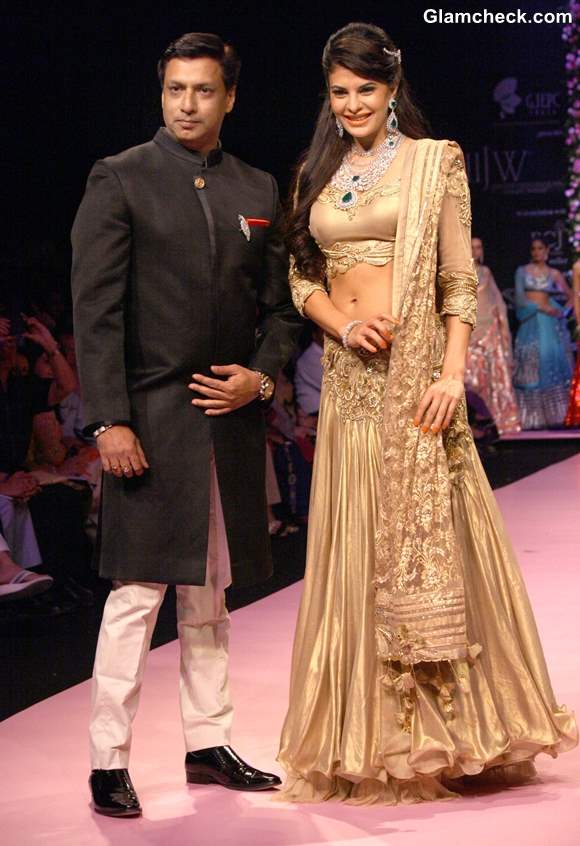 Jacqueline Fernandez  IIJW 2013 PC Jewellers
The lehenga followed a similar pattern – it was embroidered on the hips but the rest of the fabric just flowed down beautifully without any embellishments, the color and the fluidity lending the outfit all the elegance and glamour in the world.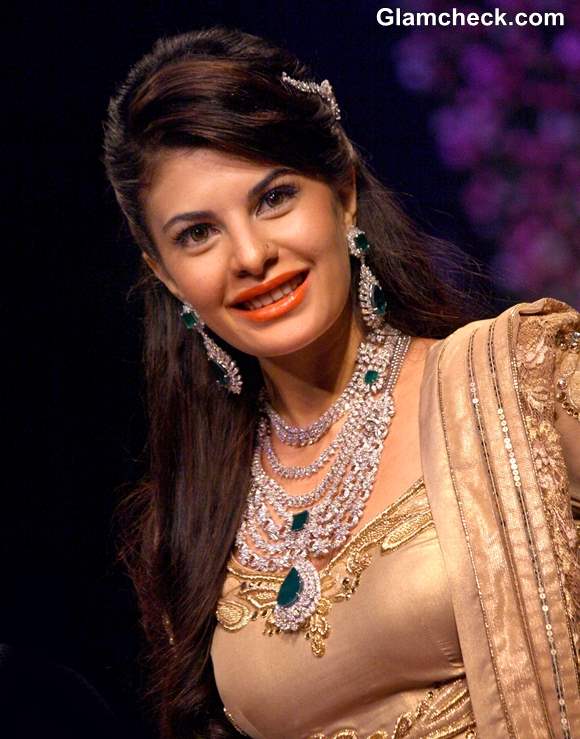 Jacqueline Fernandez PC Jewellers at IIJW 2013
She sported a neon orange lippie – a bold and very hot color for this look. It's amazing how much that little addition transforms the feel of the ensemble.
Of course, her jewellery was just as memorable. She wore a necklace and earring set which was made up almost entirely of diamonds and a few emeralds.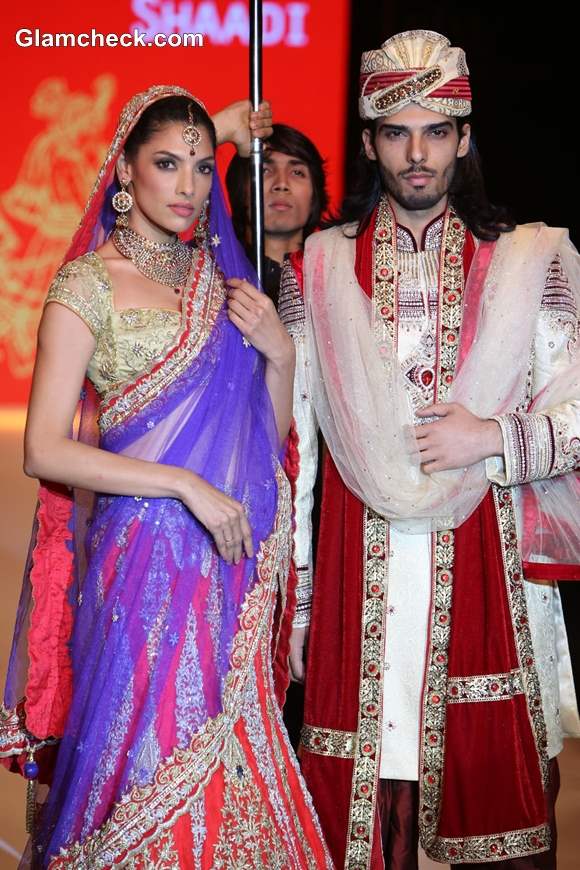 PC Jewellers at IIJW 2013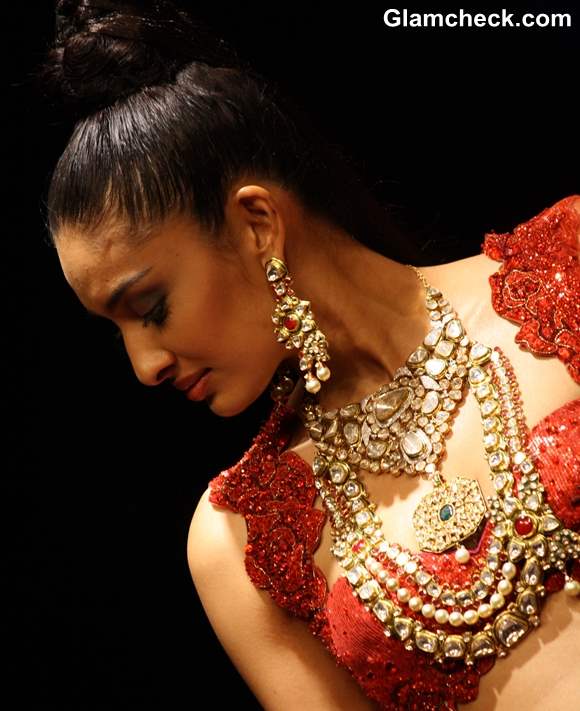 PC Jewellers IIJW 2013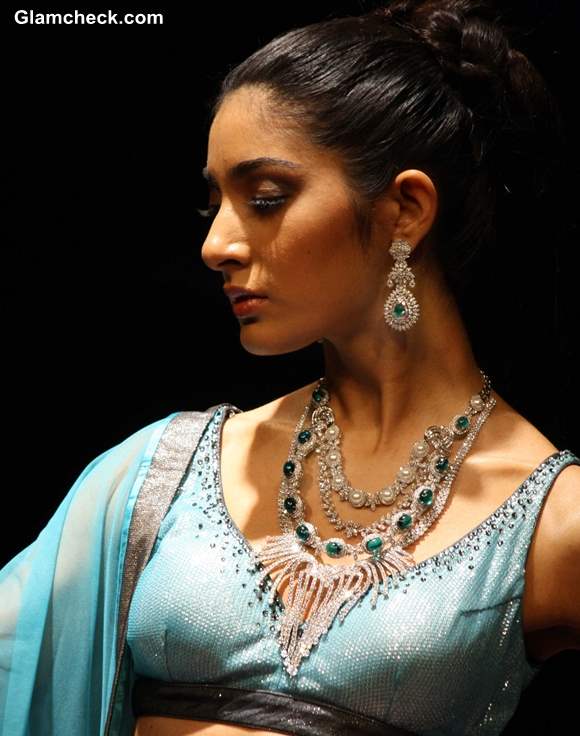 PC Jewellers 2013 IIJW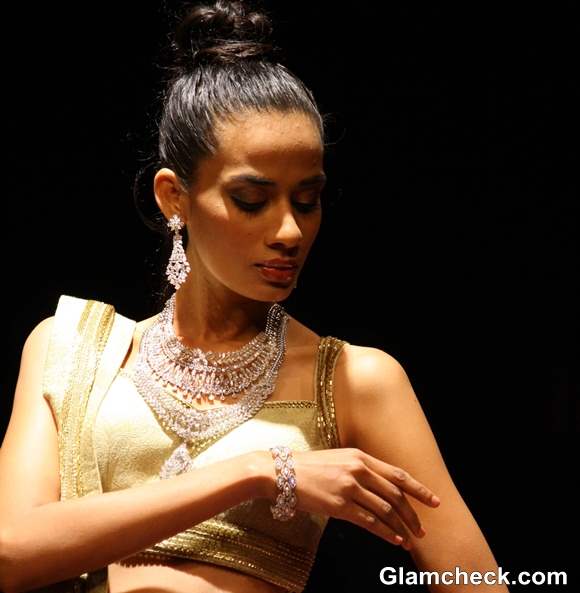 PC Jewellers 2013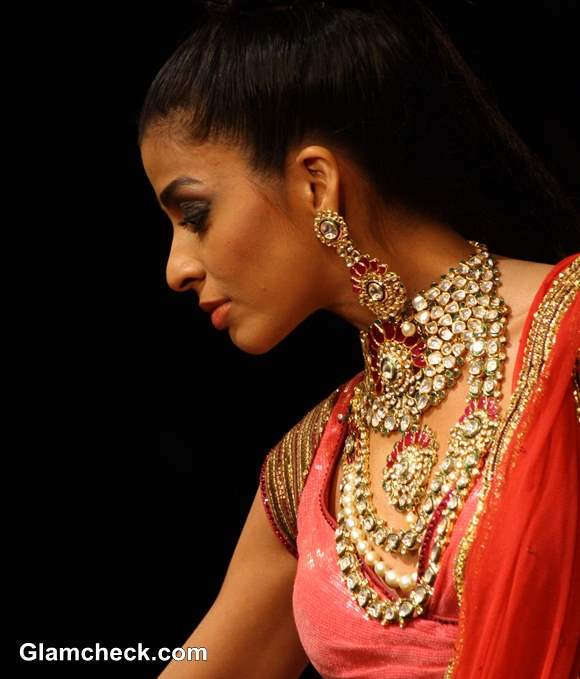 2013 IIJW PC Jewellers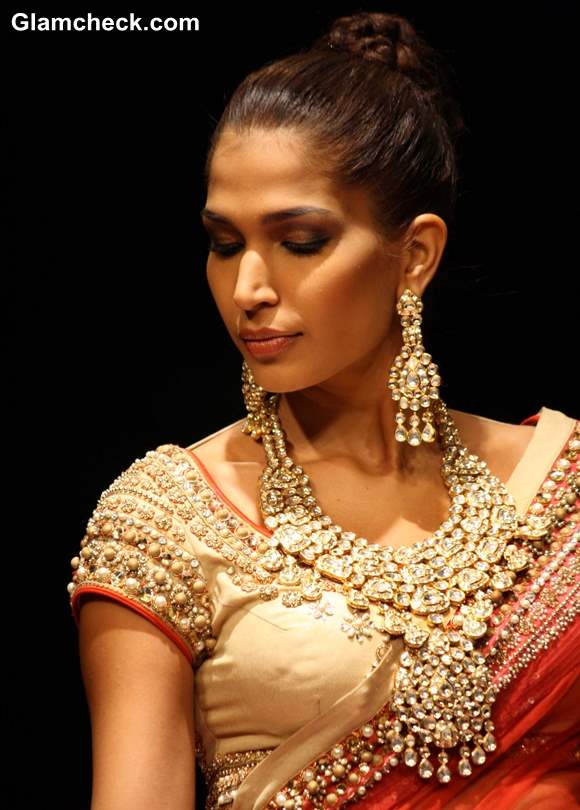 IIJW 2013 PC Jewellers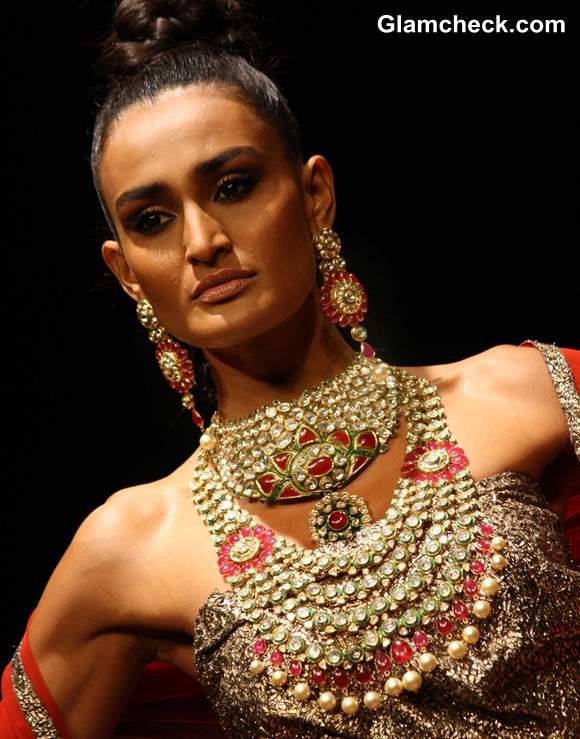 IIJW 2013 show PC Jewellers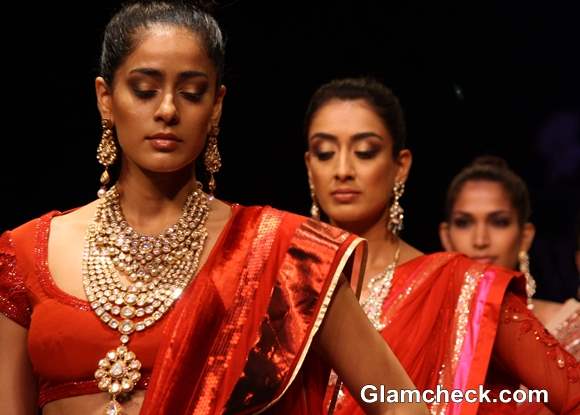 IIJW 2013 PC Jewellers collection
IANS