The sixth and the last day of the Aamby Valley India Bridal Fashion Week 2013 in New Delhi saw "The Azva Show" presented by the World Gold Council. It showcased a new range of bridal jewellery in 22k gold. The inspiration for the line displayed came from the "seven vows" ritual of the Indian wedding ceremony.
Bollywood actress Alia Bhatt played the role of showstopper and looked cute as ever.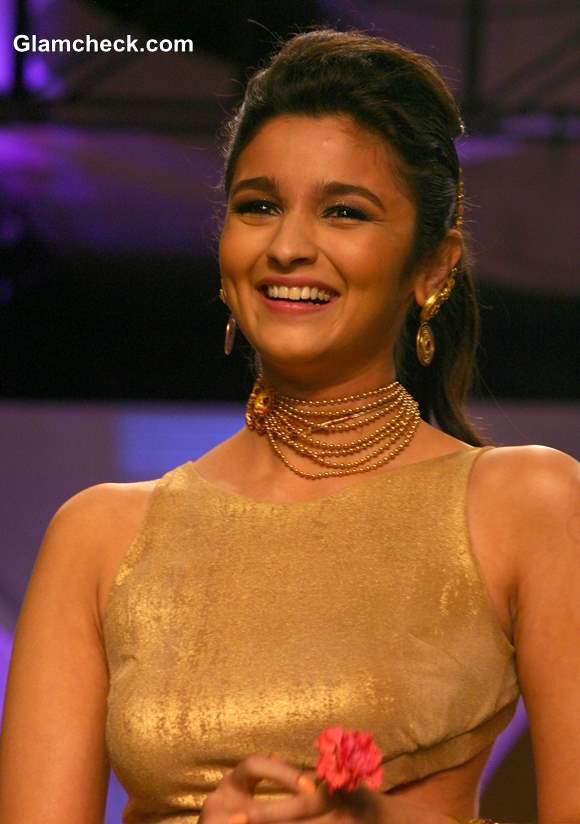 Alia Bhatt India Bridal Fashion Week 2013 The Azva Show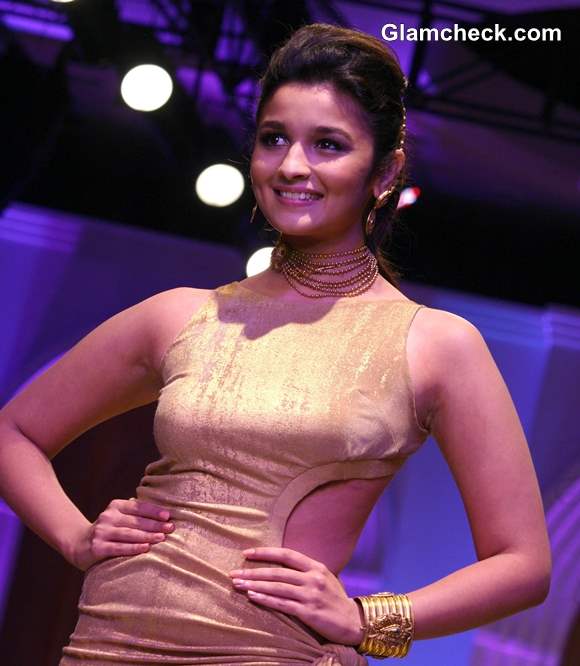 Alia Bhatt showstopper The Azva Show India Bridal Fashion Week 2013
On display was a brilliant line up of gold jewellery which was truly impressive in its designs, which were both contemporary and traditional, and looked quite set to capture the attention of all brides to be. The collection comprised of pendant sets, earrings, bracelets, bangles, armlets, classic miniature jhumkis, long danglers seven row necklaces, jewellery with touches of ghungroo design, galabandhs, chokers, tagdis as well as creations that consisted of rows, spirals, circles and flowers. There was quite a lot of geometric pattern influence. The gold jewellery was encrusted with precious stones like pearls, emeralds and rubies. The jaali work that was part of some of the designs was breathtaking. Paisley designs on the jewellery were another interesting feature.
India Bridal Fashion Week 2013 The Azva Collection
The Azva Collection India Bridal Fashion Week 2013
The models walked the ramp in western ensembles – mainly gowns in solid colors. This made for a nice contrast to the Indian jewellery on display and put all the focus on them. The saris, too, did not take away attention from the rich craft that was shown. It was a spectacular show that put the limelight on pieces that any woman would like to possess.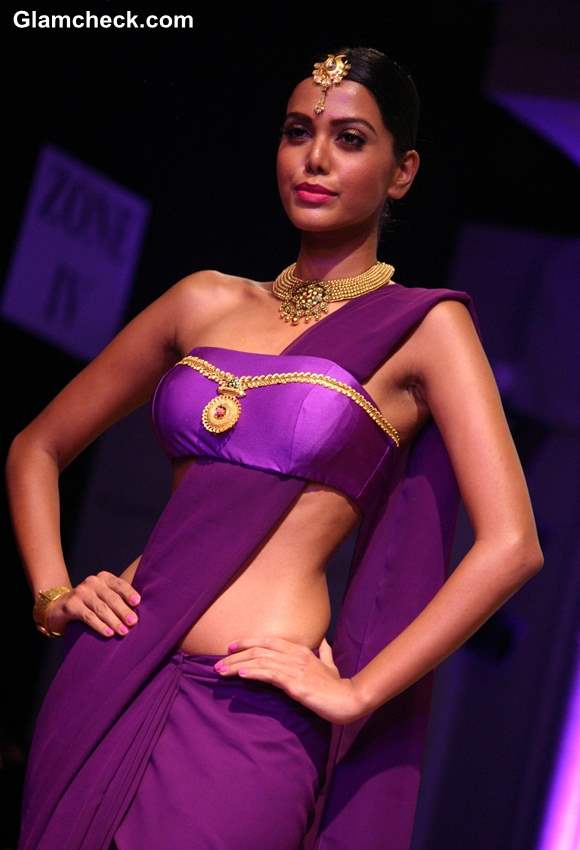 India Bridal Fashion Week 2013 The Azva Show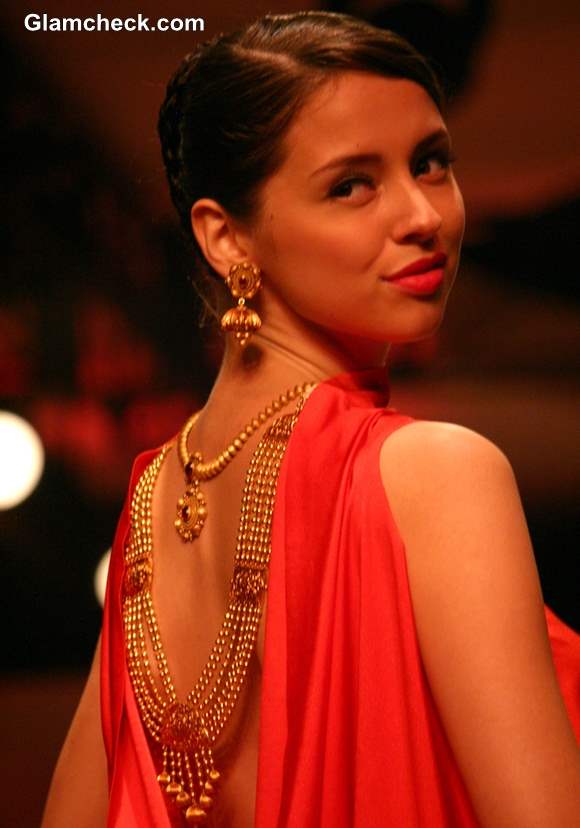 The Azva Show India Bridal Fashion Week 2013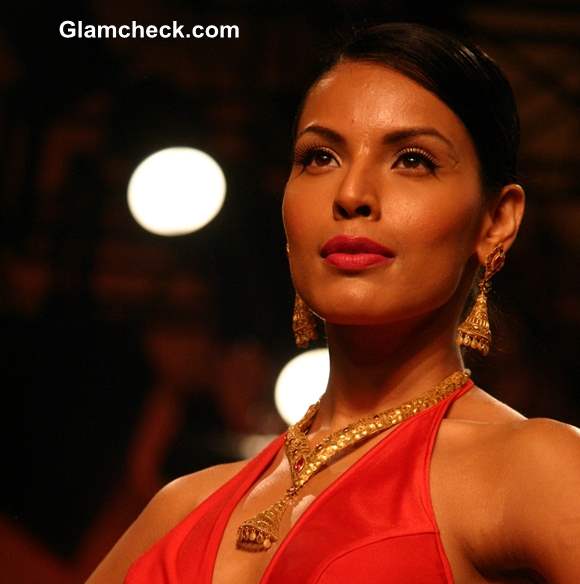 India Bridal Fashion Week 2013 The Azva Show Day 6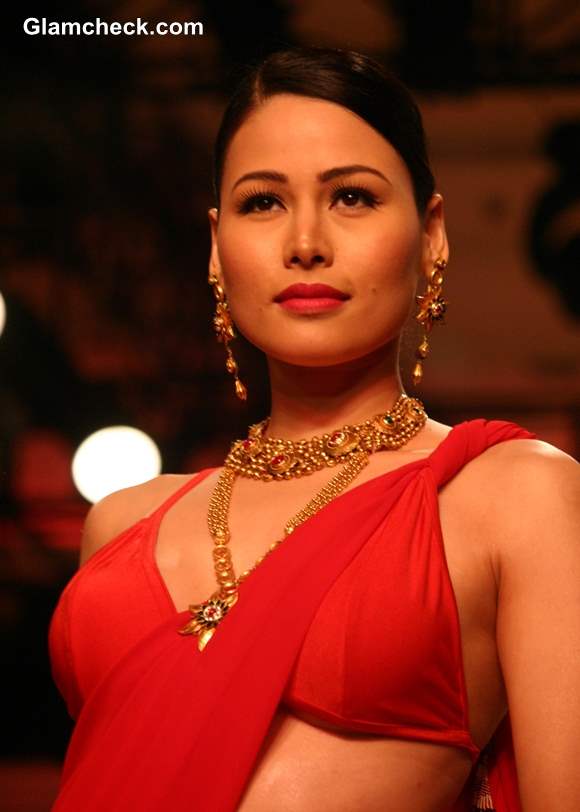 Azva Show India Bridal Fashion Week 2013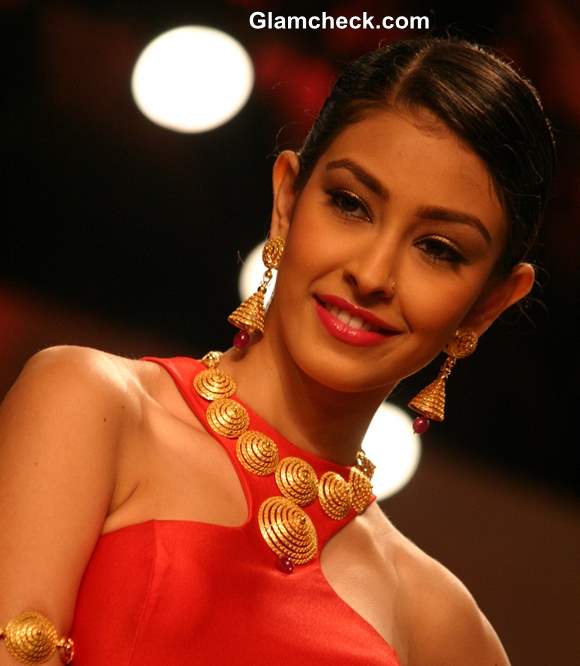 India Bridal Fashion Week 2013 The Azva Show day 6
Alia Bhatt for The Azva Show India Bridal Fashion Week 2013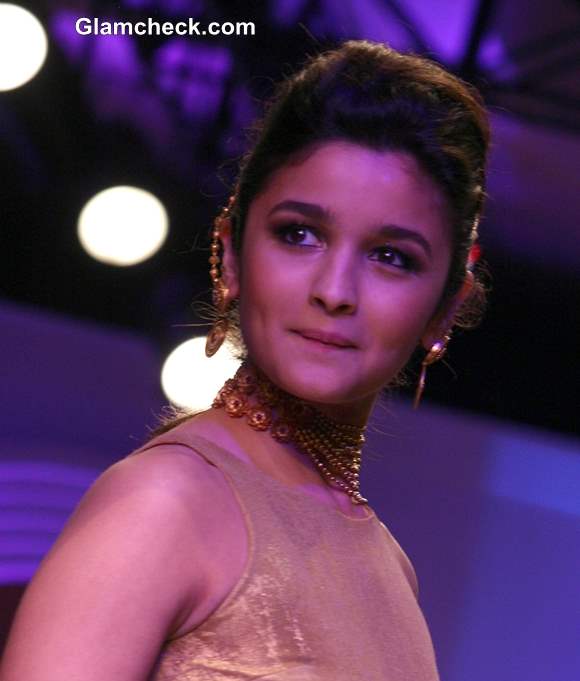 Alia Bhatt The Azva Show India Bridal Fashion Week 2013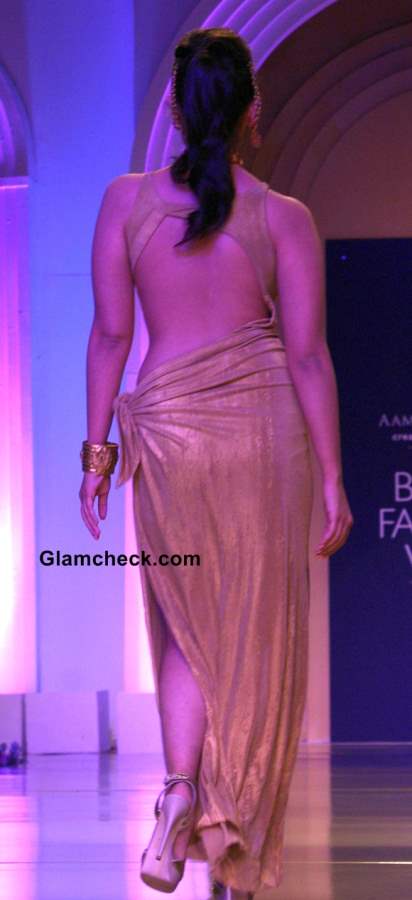 Alia Bhatt at The Azva Show India Bridal Fashion Week 2013
Image; IANS