Let us start this year of festivals with "Shree Ganesh". This year it is commencing on the 29th of August from the Bhadrapad Shukla Chaturthi till the Anant Chaturdashi.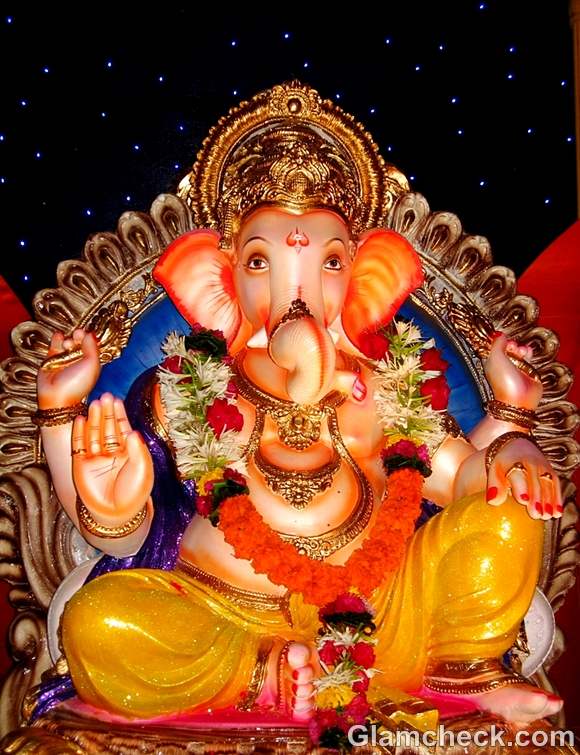 Lord Ganesha is the son of Lord Shiv and Goddess Parvati. He rides a mouse and is the obedient son a mother would want. He is worshipped all over India and is said to bring good luck to business and household. Festivals in India begin with Ganesh Chaturthi every year as dictated by Lord Shiva, himself.  The marvelous sculpture of Lord Ganesha is said to annihilate all evil from one's life.
Sweets are prepared to offer Lord Ganesha during the puja. It is a known fact that he loves Laddoo and Modak.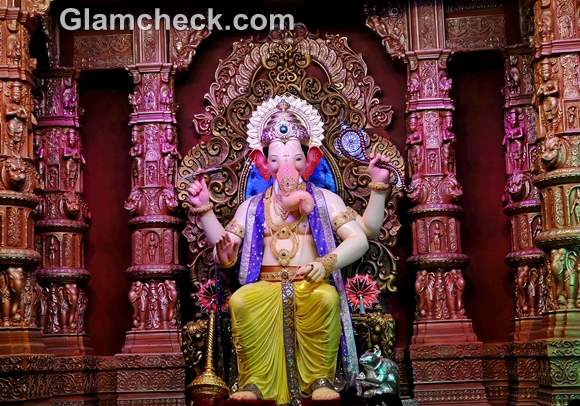 Lalbaugcha Raja Mumbai 2012 ganesh chaturthi
The Ganesh Festival or 'Ganeshotsav' / 'Ganesh Chaturthi' as it is called was celebrated publicly in Pune since the times of the great Maratha ruler, Chhatrapati Shivaji (1630-1680).
It was later during India's fight for Independence that freedom fighter Lokmanya Tilak ordered the festival to be celebrated all over India to bridge the gap between the people of various cultures across India. The magnificent Ganesh idols below give us a sneek peek of the fan fare of the festival.
Indian women in Traditional Attire for the Festival
Ganesh Chaturthi Festive Looks VIDEO – 
Indian women wear traditional attires and perform the rituals. The aarti is performed in grandiose and people from all walks of life attend it and take blessings form the fire that is lighted for the occasion. Women wear saris with colorful bangles.  Flowers adorn their hair in the form of sweet smelling 'gajra'. Unmarried Indian girls wear Kurtis and churidars to attend the event.  They co-ordinate their garments with bangles and jhumkas. It is a festival of joy and the best accessory women can have during the festivity is a big warm smile.
Environmental Friendly Ganeshas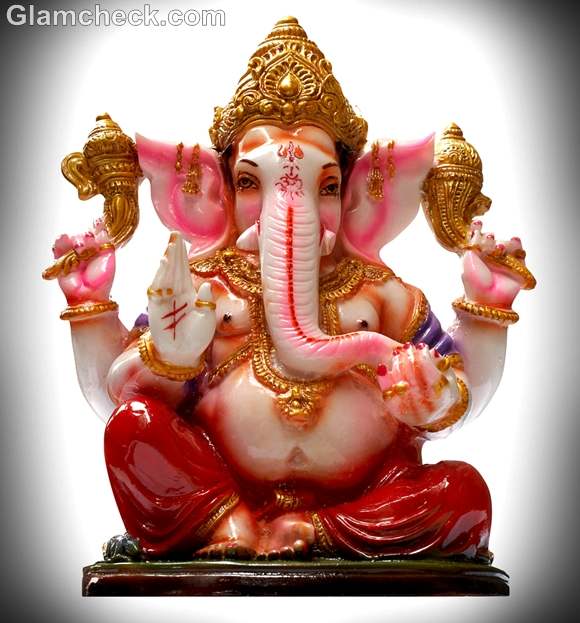 The idols of Vinayak as he is affectionately called in India can be eco-friendly too.
Whether it a Plaster of Paris figure or paper mache; God is in our hearts and in our faith. Let's make this year an environmental friendly year and conserve our rivers and lakes by submerging paper mache idols instead of POPs.
The magnificent idol of the deities below are just so beautiful that we can gape at it in wonder. May this year bring good luck to all our readers of Glamcheck!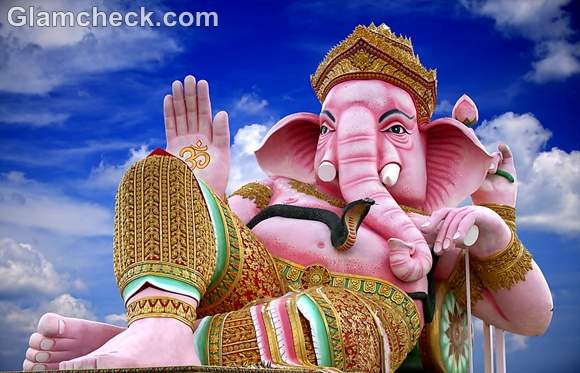 Ganesh Chaturthi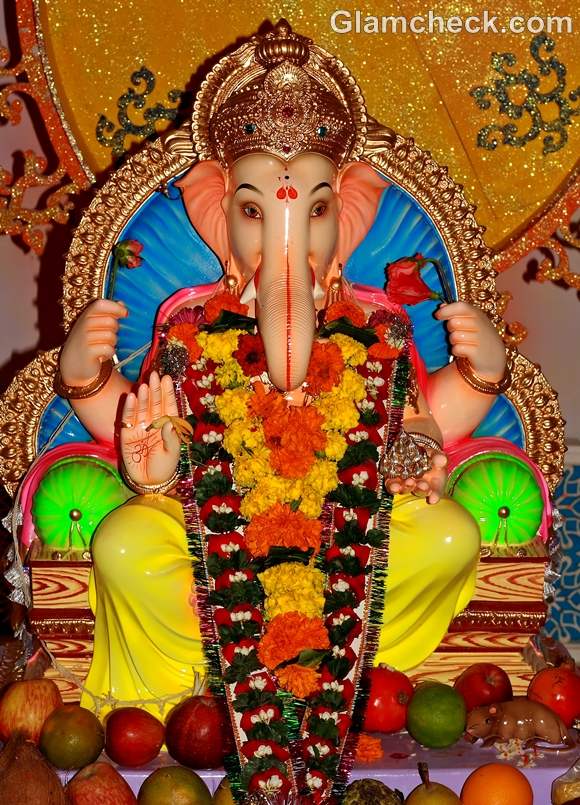 Ganesh idols for Ganesh Chaturthi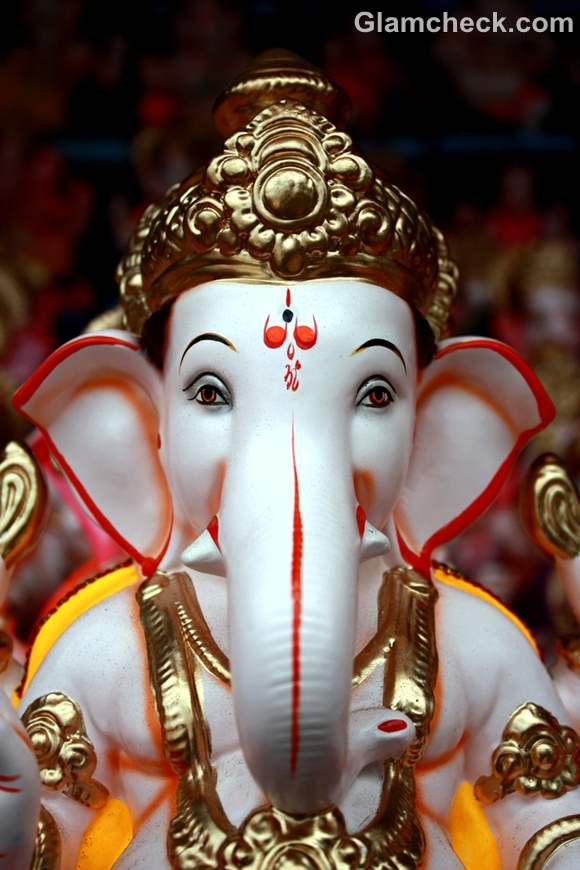 Ganesh Idol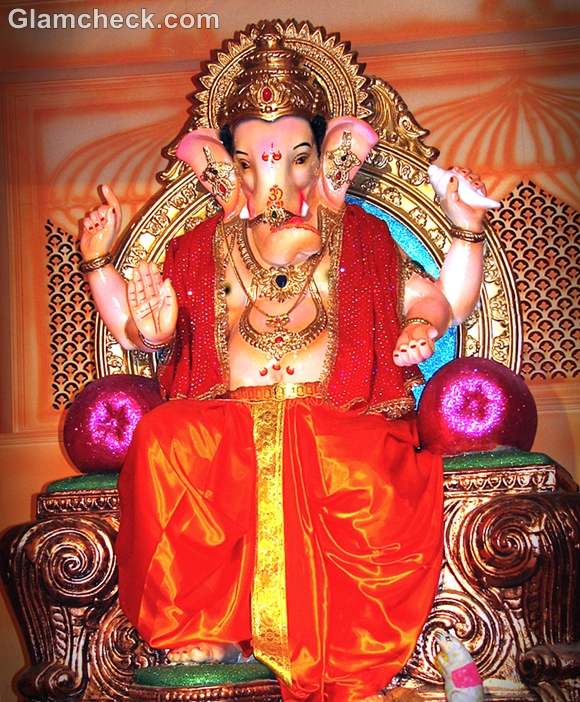 Ganesh Chaturthi 2012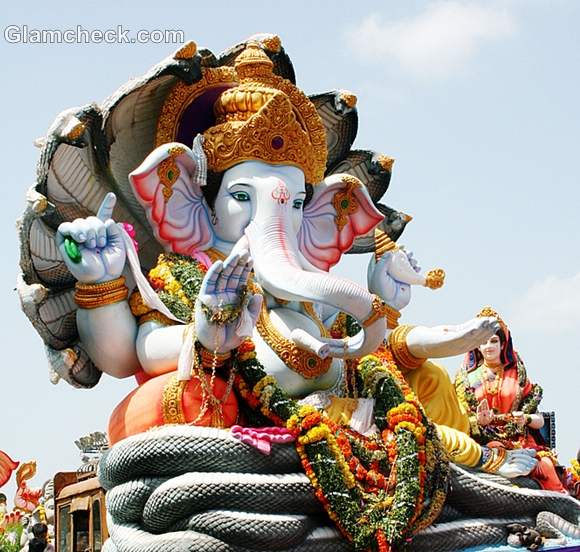 Ganesh Chaturthi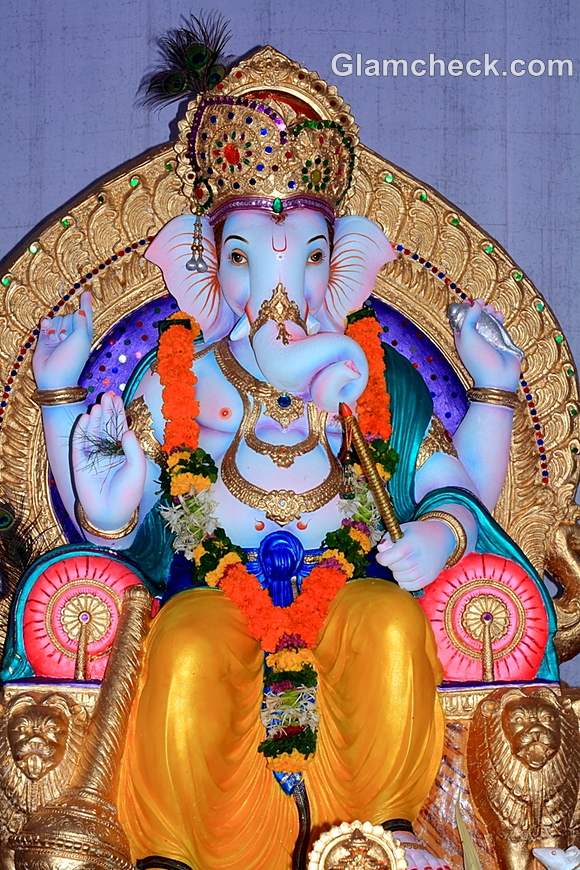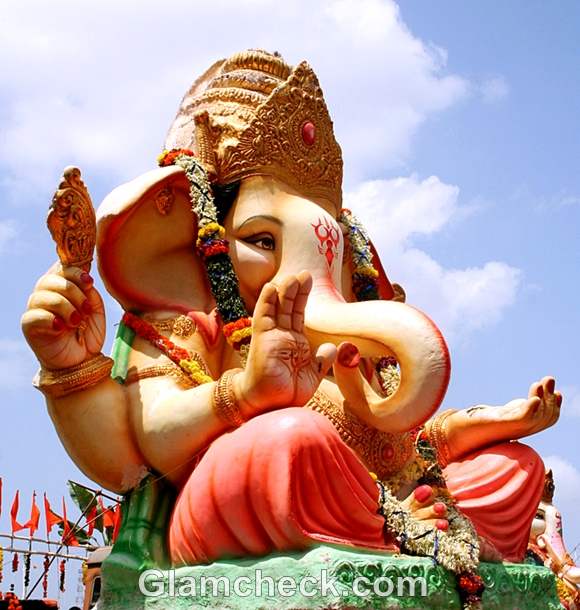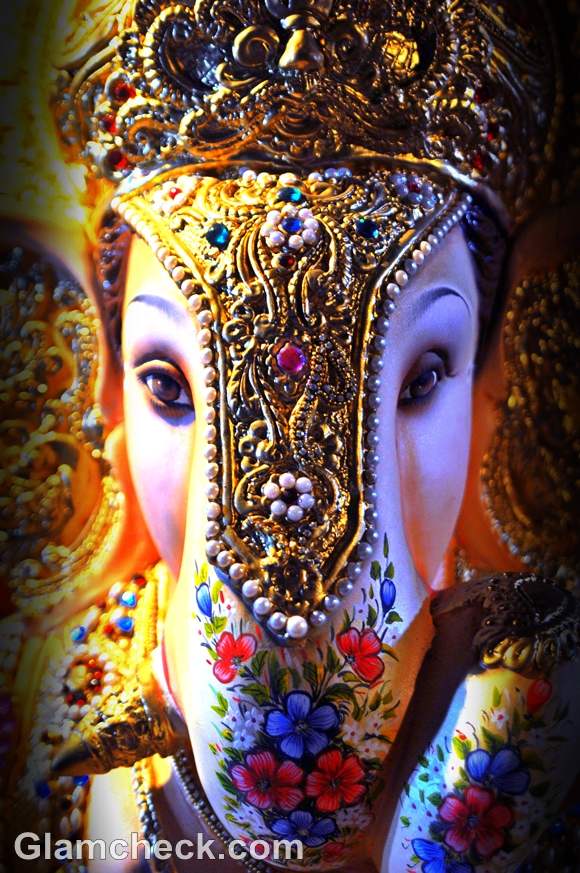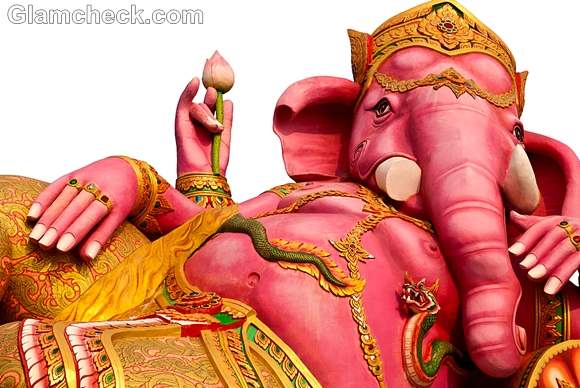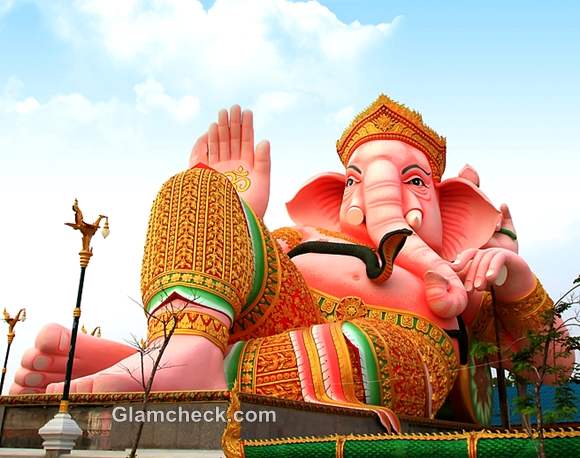 Happy Ganesh Chaturthi
Shutterstock, Indian Photo Agency