There's just one more day left of Wills Lifestyle India Fashion Week Spring/Summer 2013. The designers participating in the show are probably relieved that they'll be able to chill out after all their hard work, but fashionistas are ruing having to wait one more year for another dose of eclectic collections from some of the brightest fashion stars that the country has to offer.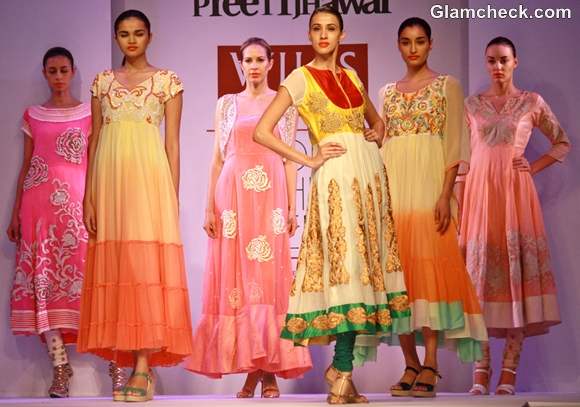 'Olya' by Preeti Jhawar on Day 4 of WIFW S-S 2013
Ah, well, all good things must come to an end, but thankfully it's not over yet. The penultimate day continued to delight in the excellence that we've come to expect from WIFW as was proven by designer Preeti Jhawar's presentation on October 9.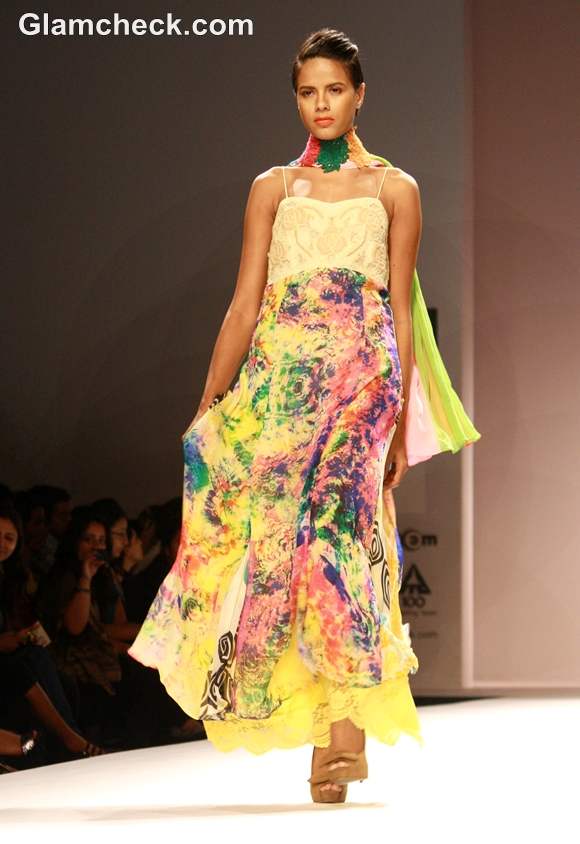 Preeti Jhawar collection WIFW S-S 2013 day 4
One look at her color-burst collection and it's pretty obvious that she was inspired by a well-tended garden in full bloom.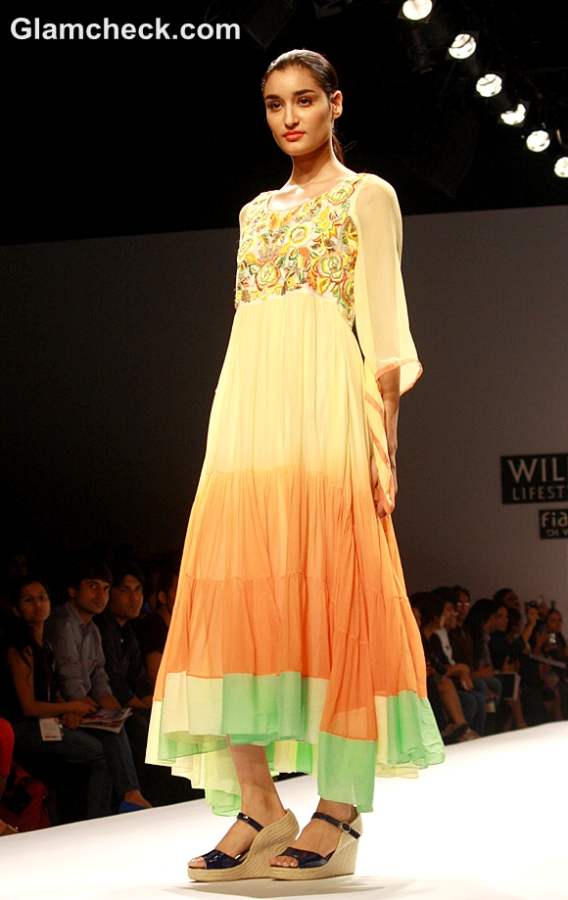 There's no mistaking the warm yellows and reds, the sprightly greens and pinks as having their origins in anything other than a creation of god.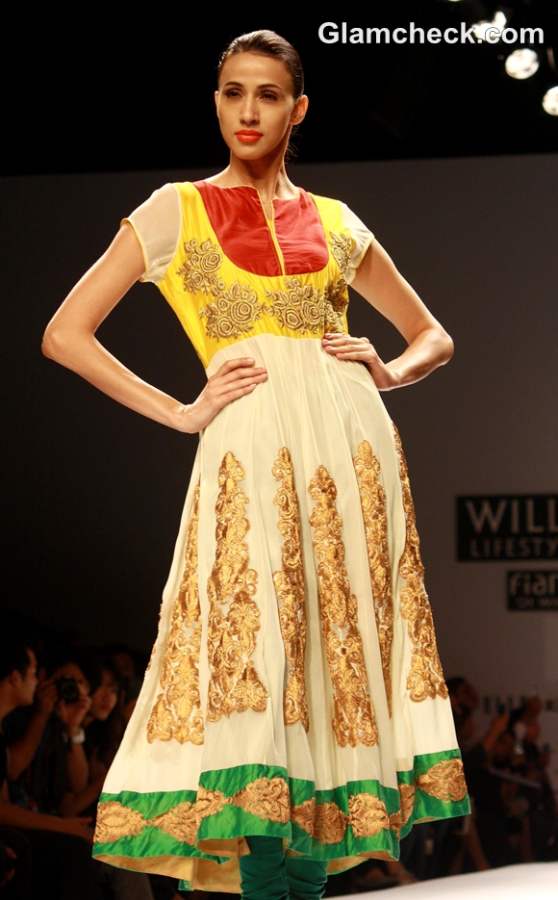 WIFW S-S 2013 Preeti Jhawar
Many of her ensembles were emblazoned with gold embroidery that may have been representative of the life-affirming sun that characterizes the seasons.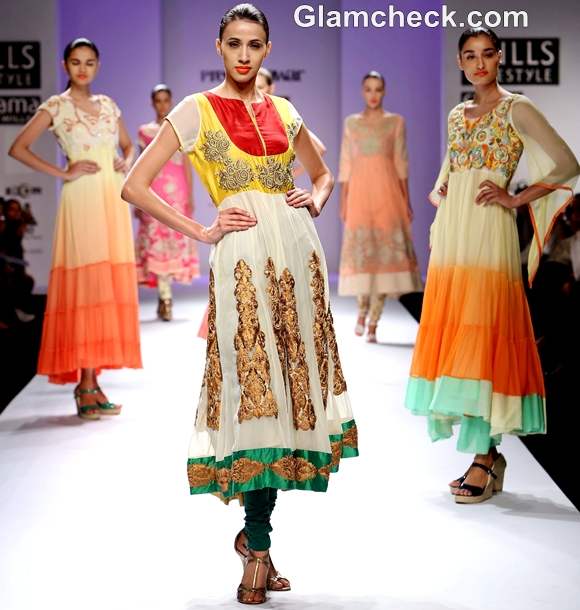 These were undoubtedly the show stoppers because they brought both the delicacy of the balmy summers plus the brilliant glamor of the more exotic blooms.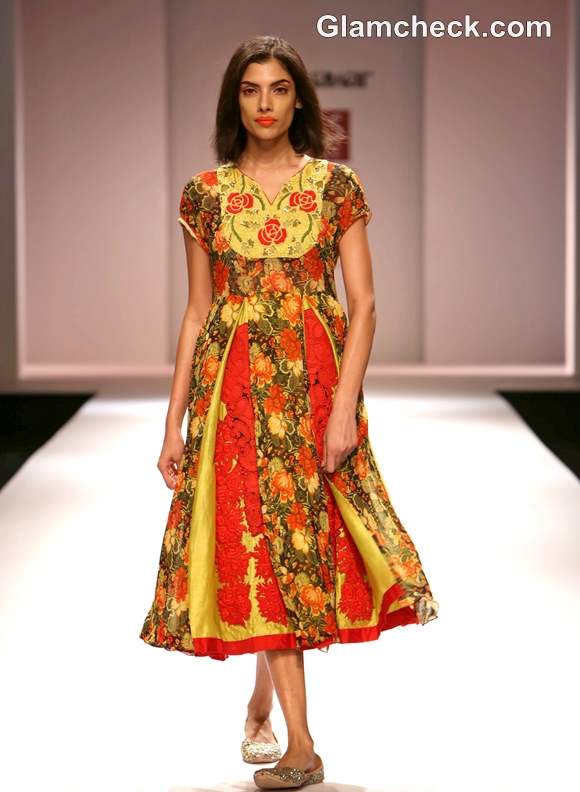 Deeper shades were utilized in a few of the numbers to cater to those who want more drama from their spring/summer ensembles.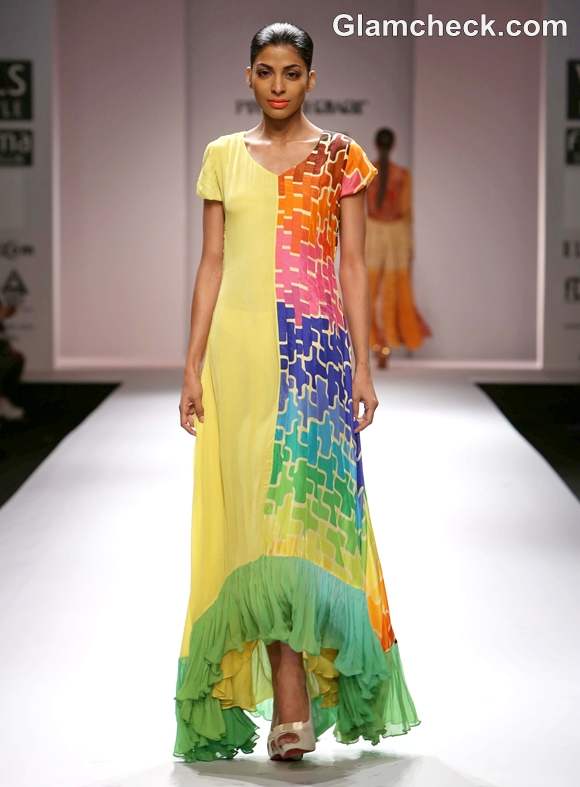 Preeti Jhawar Olya collection WIFW S-S 2013
No jewellery was utilized since it really wasn't necessary. Preeti had the models sporting bright, neon lippies as has been very popular during other shows at WIFW too.
WIFW S-S 2013 day 4 Preeti Jhawar Olya collection
The outfits were accessorized mainly with strappy platform heels in black and blue, off-white and gold peep-toes, silver strappy stilettos and silver-sequined flats.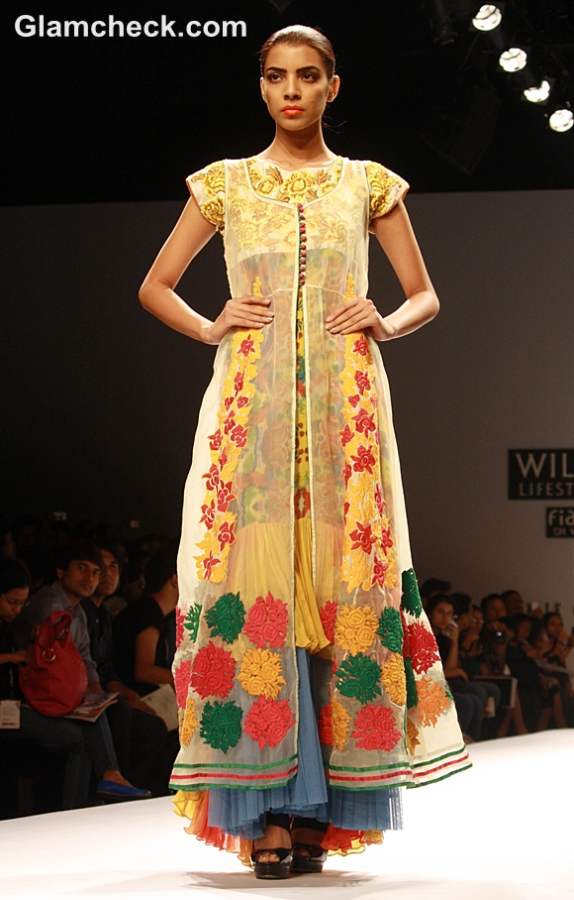 Preeti's collection will easily accommodate many a wardrobe need – from the elegance for evening wear to the cheerful glamour for a fancy luncheon, this effusive range has it all.
Preeti Jhawar Day 4 of WIFW S-S 2013
Indian Photo Ageny, IANS