Model Carol Gracias was at the launch of the new high-end beauty salon Dessange in Mumbai, India on September 28, 2013 sporting a massive hairdo that had no trouble at all putting her in the spotlight as she arrived at the venue in a slinky silver dress.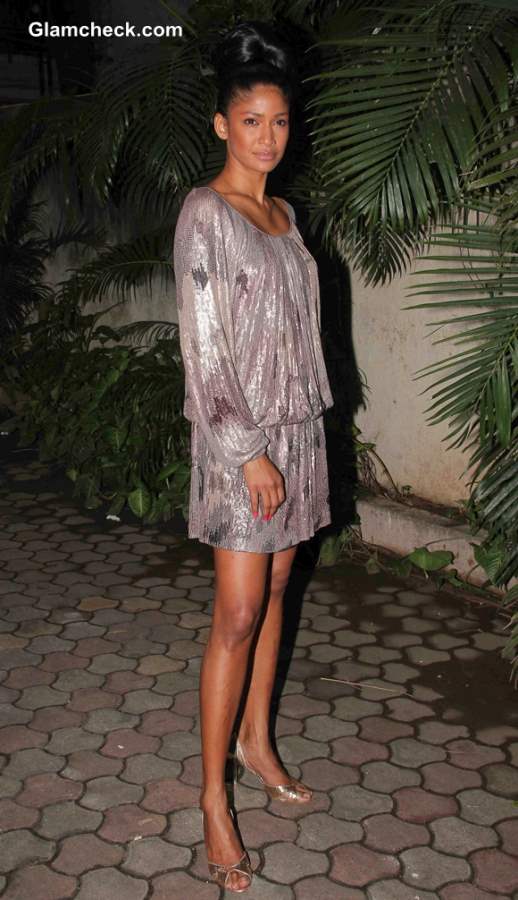 Carol Gracias Goes Retro with Beehive Bun at Dessange Grand Opening
She wore her raven tresses in an expertly made beehive bun. It was super slick and super neat with no errant locks marring the clean silhouette of the in-your-face hairstyle.
The do was dramatic, retro, so glamorous and definitely not one that would look good on everyone. On Carol, it looks like it was made for her.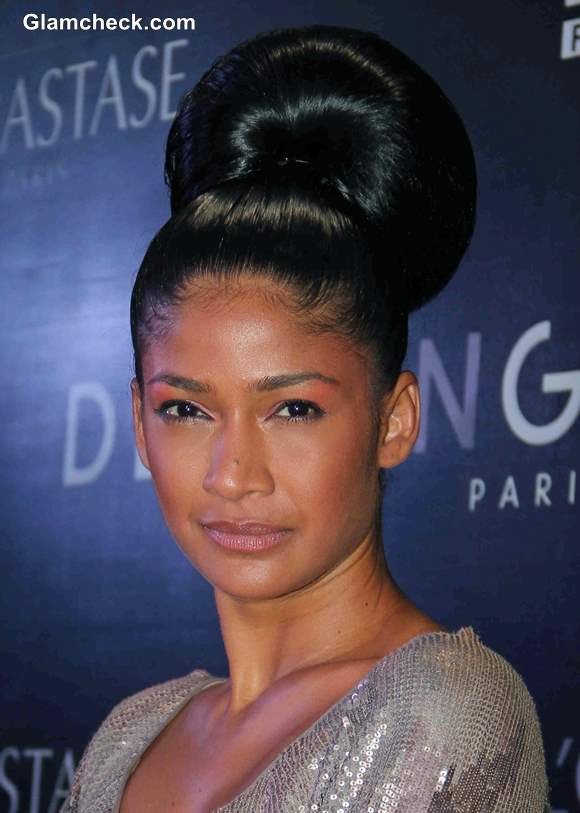 Carol Gracias Retro Beehive Bun Hairstyle at Dessange Grand Opening
Carol's larger than life persona, her honed gait from years on the runway, her self-possession and confidence are all embodied in the hairstyle and she wears it with elan, owning the look completely.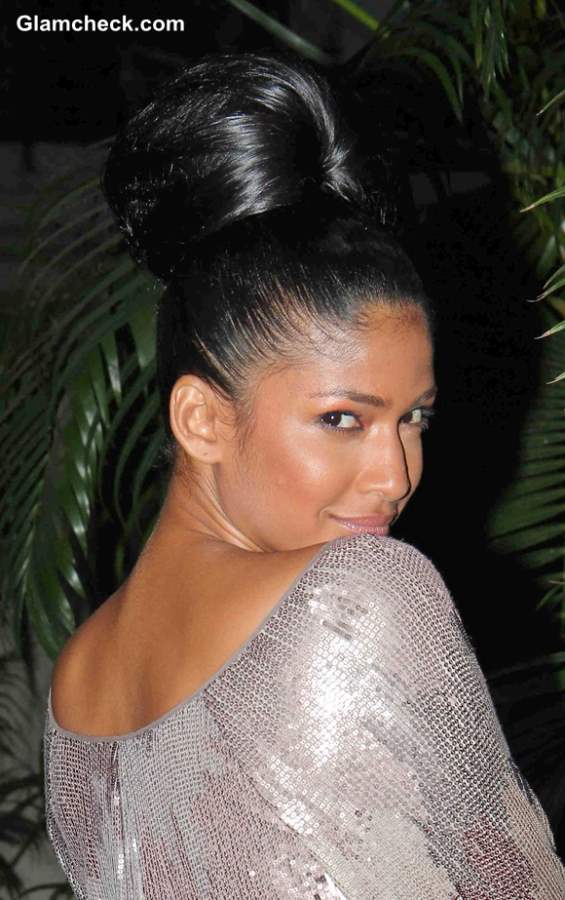 Carol Gracias 2013 Retro Beehive Bun at Dessange Grand Opening
This is rather a statement hairstyle and you may be a little intimidated by it and decide not to sport it altogether. If you feel that it is too dramatic, then perhaps you can try toning it down a little. Instead of going with such a large bun, go with a smaller one. And if you're in a gutsty mood and want to try the big bun anyway, then see if you can get a professional hairstylist to fashion it in a way that suits you.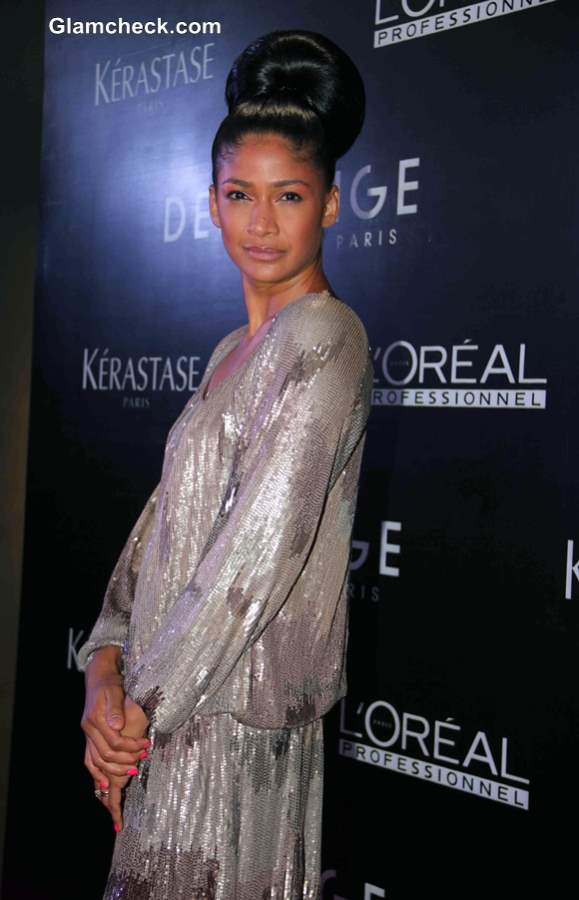 Carol Gracias Retro Beehive Bun at Dessange Grand Opening
Solaris Images