This week's episode of the popular comedy competition Comedy Circus Ke Mahabali will be a riot. You'll see the usual funny-men cracking jokes and putting on their skits, but there are a handful of guests who will be coming in with their own brand of comedy.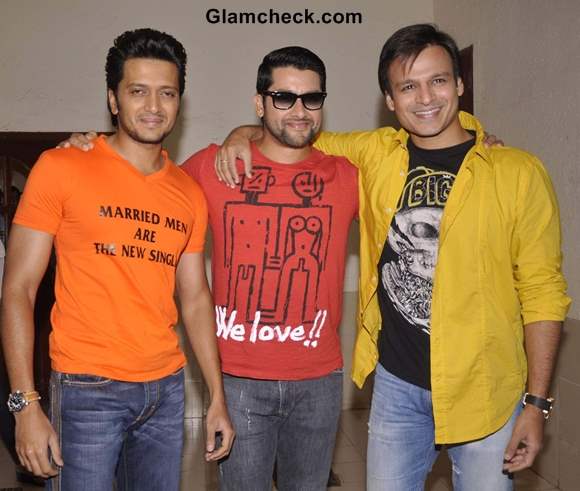 Cast of Grand Masti on Comedy Circus ke Mahabali
Bollywood actors Riteish Deshmukh, Aftab Shivdasani and Vivek Oberoi will be promoting their upcoming film "Grand Masti" on the show. They were at the studios in Mumbai, India on August 12 to shoot for it.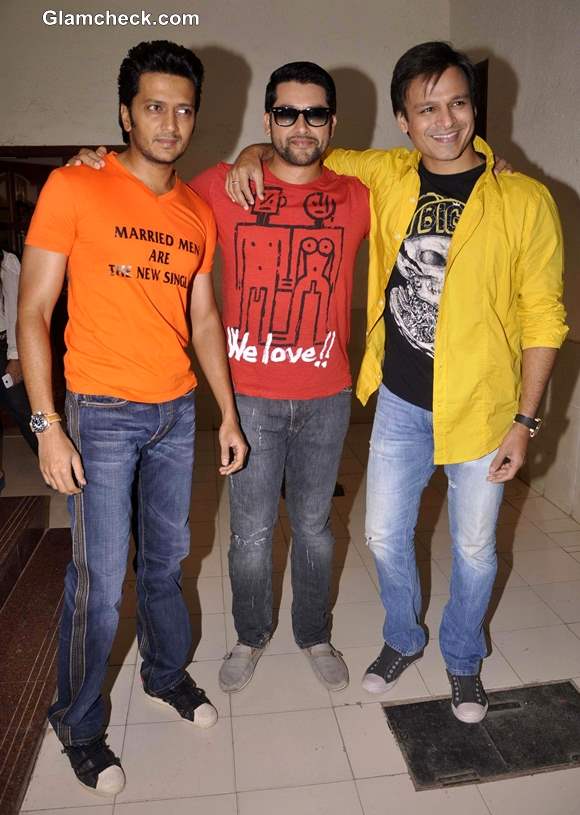 Cast of "Grand Masti" on tv show Comedy Circus ke Mahabali
The adult comedy movie is a bold one, according to the cast and director Indra Kumar, but the trailers so far have been well-received. Grand Masti is a sequel to the comedy Masti which was out in 2004. That was the first time the trio worked together and they were happy to reunite for the continuation of the story.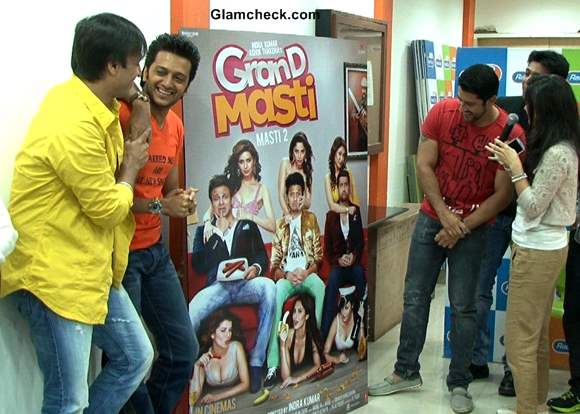 Cast of "Grand Masti"
The Comedy Circus episode will air on August 16 so don't forget to tune in to the Sony channel at 9 pm. Meanwhile, the film itself is all set for a September 13 release. 
Image: IANS