We spotted Bollywood actor, Amitabh Bachchan and Abhishek Bachchan along with his wife and daughter, Aishwarya Rai Bachchan and Aaradhya leaving after a family function in Bhopal, India on December 6th 2013.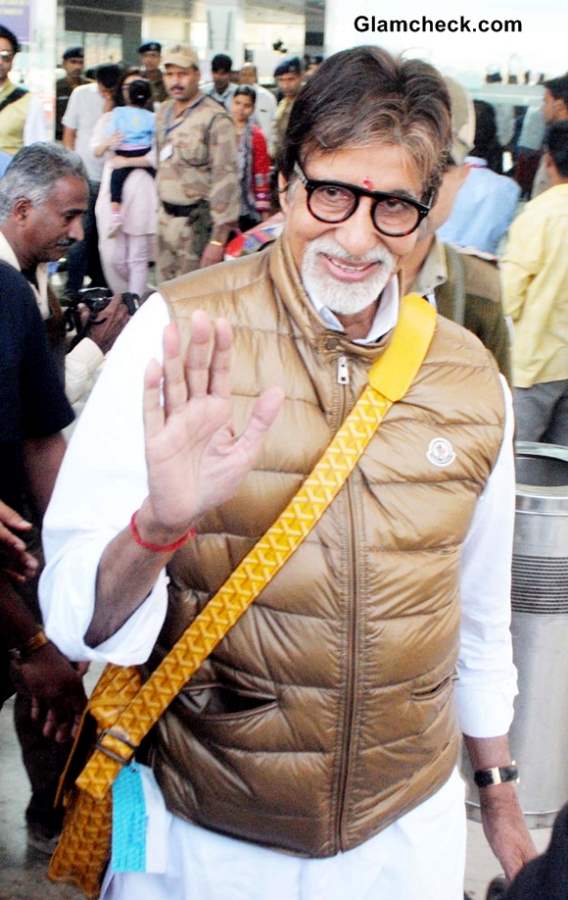 Amitabh Bachchan Airport Style
The entire Bachchan family was in Indian clothes except Aaradhya. Father, Amitabh and son, Abhishekh both sported white kurta pajama with a toffee colourd sleevelss bomber jacket and a Nehru collared khadi jacket on top, respectively. This is a classic look and can be dressed up and dressed down, just as easily. While Amitabh put on a casual yellow sling bag which gave the appearance of effortless style, Abhishekh added yellow reflector aviator shades to look uber cool. One can make this look their own by adding a printed handkerchief or a stole with it or have contrasting collars and cuffs on their kurta.
Abhishek Bachchan Airport Style
Aishwarya went minimal with a plain baby pink suit and dressed up little Aaradhya in a navy blue track pant with a sky blue top. She looked so cute in a high ponytail and bangs covering her forehead, quietly perched on her mommy's arm.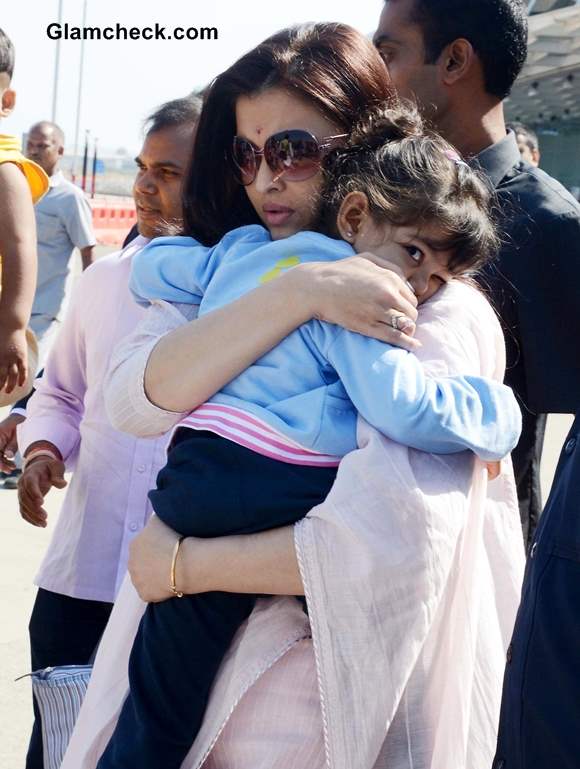 Aishwarya Rai with Daughter Aaradhya
This is the perfect look for traveling as it is fuss-free and easy to move around in. Travel light is the mantra one should always follow. And who said that could be boring, add a killer pair of shades or a chic bag and you'll be the hottest passenger on board, for sure!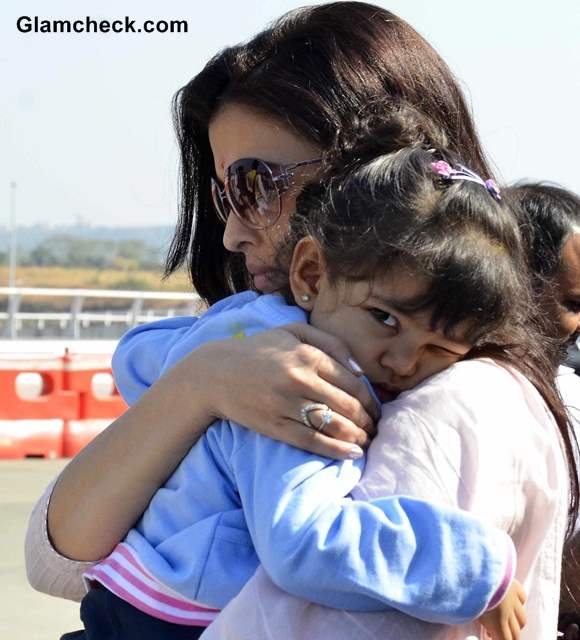 Aaradhya Bachchan Pictures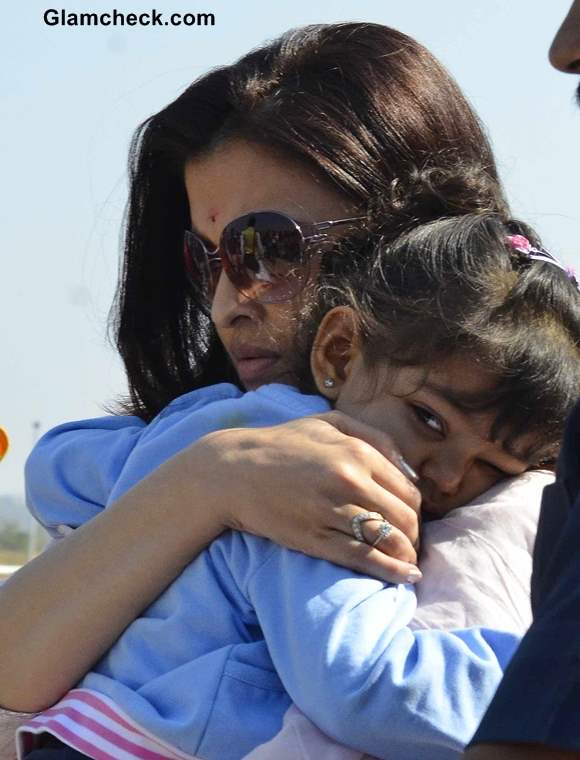 Aishwarya Rai Daughter Aaradhya Pictures
More Pictures
Abhishek Aishwarya and Aaradhya Bachchan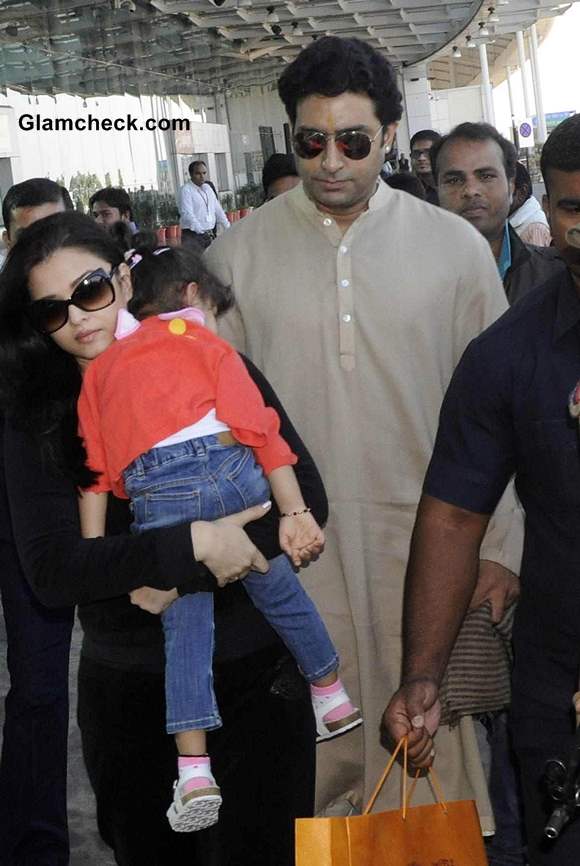 Abhishek Bachchan Aishwarya Rai Airport Style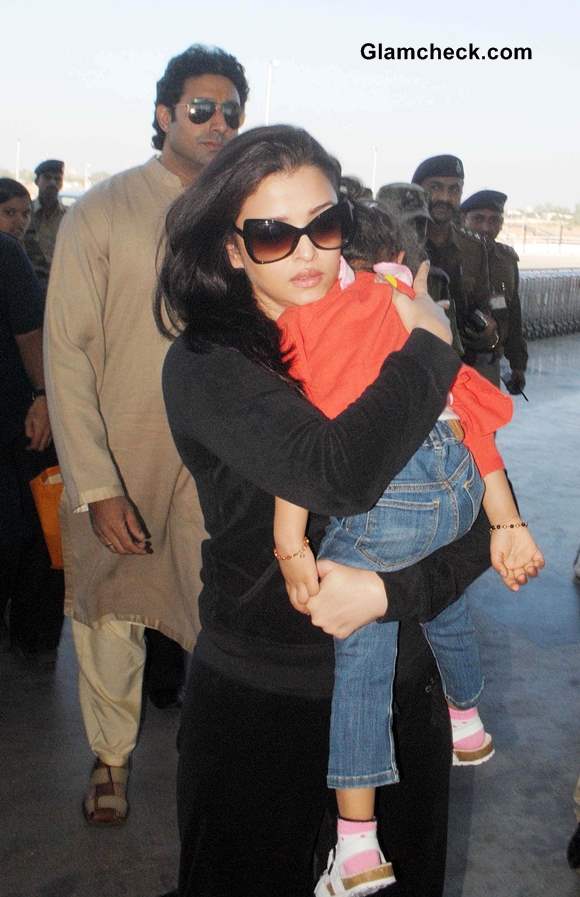 Aishwarya Rai with Aaradhya Pictures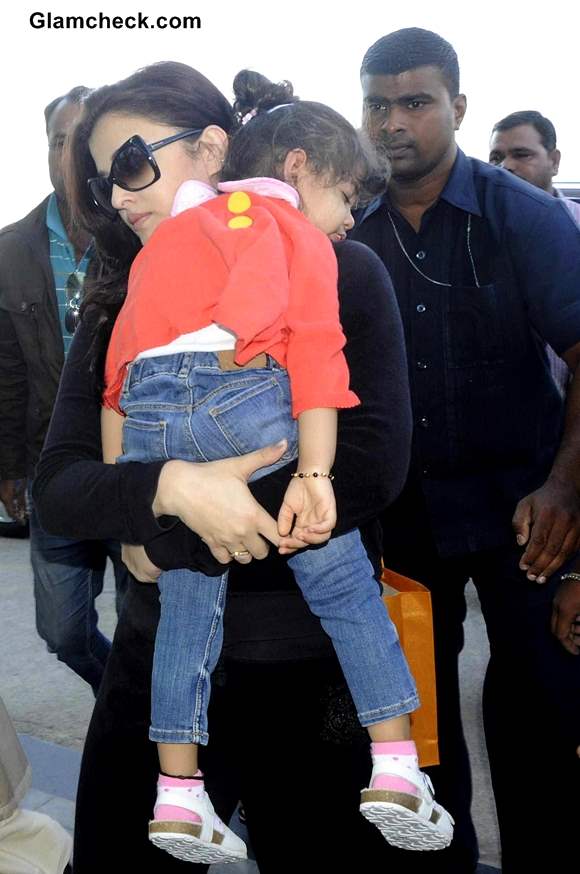 Aishwarya Rai with Aaradhya
Solaris Images