Bollywood actress Konkona Sen Sharma launched The Bishnupur Collection of Gold Jewellery Golden Tributes to a Great Heritage by Shyam Sundar Co Jewellers in Kolkata, India on February 25, 2014.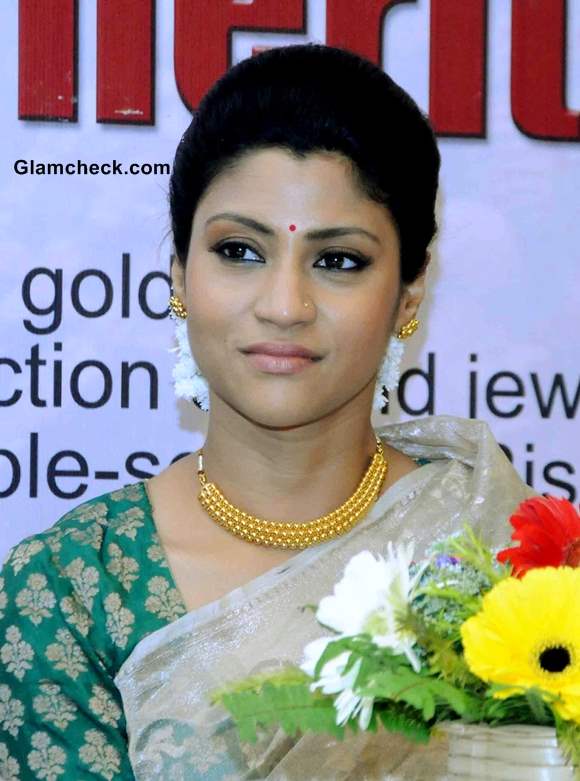 Konkona Sen Sharma at  Gold Collection Launch
The collection is inspired  by the town of Bhishnupur in West Bengal which is home to several small but ornate temples. The jewellery in this line, like the temples, is small with traditional designs.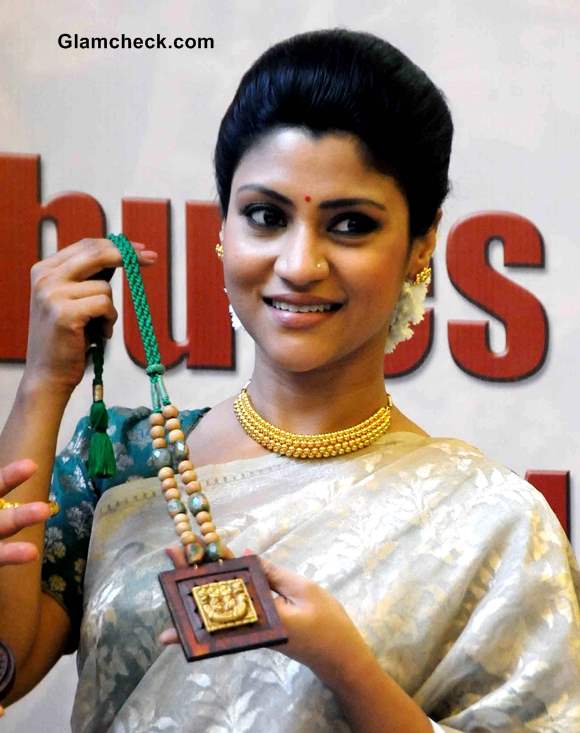 Konkona Sen Sharma Launches Gold Collection in Gold Sari
Konkona, who has been the face of Shyam Sundar for three years, said that the designs were exactly the kind that she particularly loved.
She wore a dull-gold sari and green blouse with gold detailing. The color was perfect against her skin tone and also beautifully lit up the jewellery she was modelling. She had on gold stud earrings, a gold nose stud, a gold choker necklace and one matching bracelet. The necklace was exchanged mid-event for a wooden, beaded one which was quite interesting.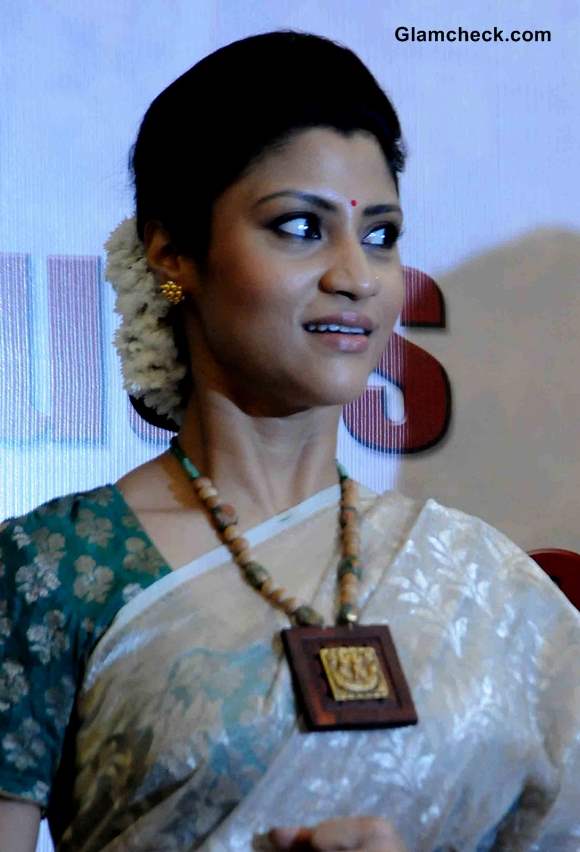 Konkona Sen Sharma 2014
The director of the brand, Rupak Saha, was also in attendance at the launch. He called Shyam Sundar a 'heritage house' and said that they constantly tried to live up to the name.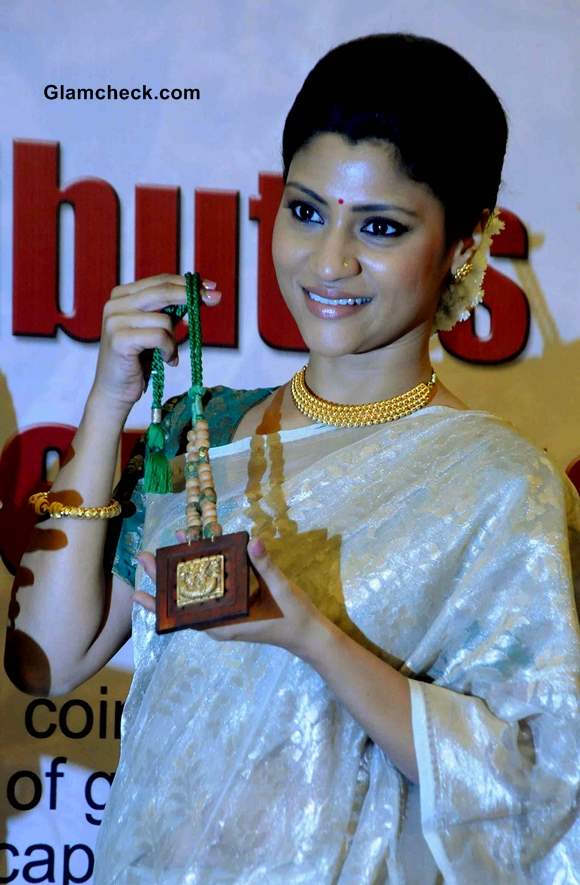 Konkona Sen Sharma Launches Gold Collection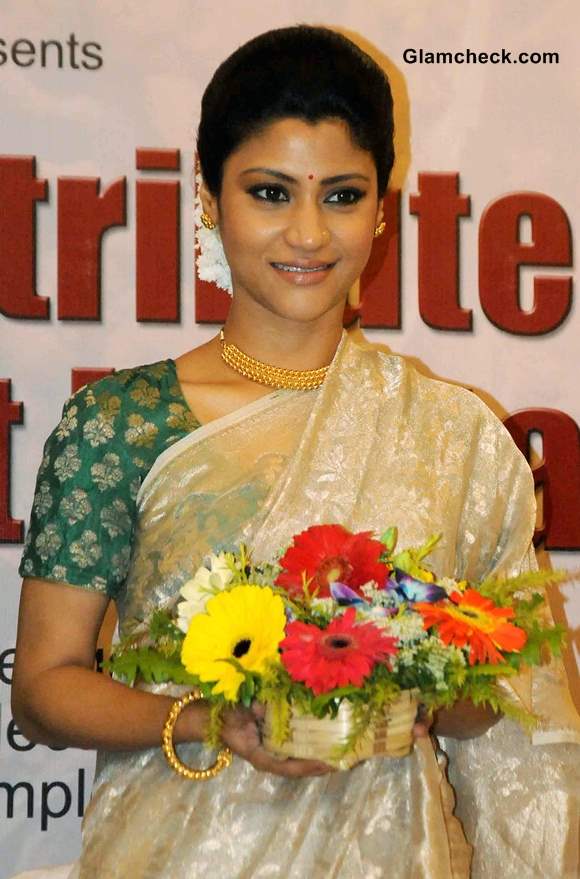 Konkona Sen Sharma in Gold Sari
Solaris Images