The talented Priyanka Chopra was spotted letting her hair down and partying with her family, after taking a break from the hectic promotions of her much acclaimed film 'Mary Kom'.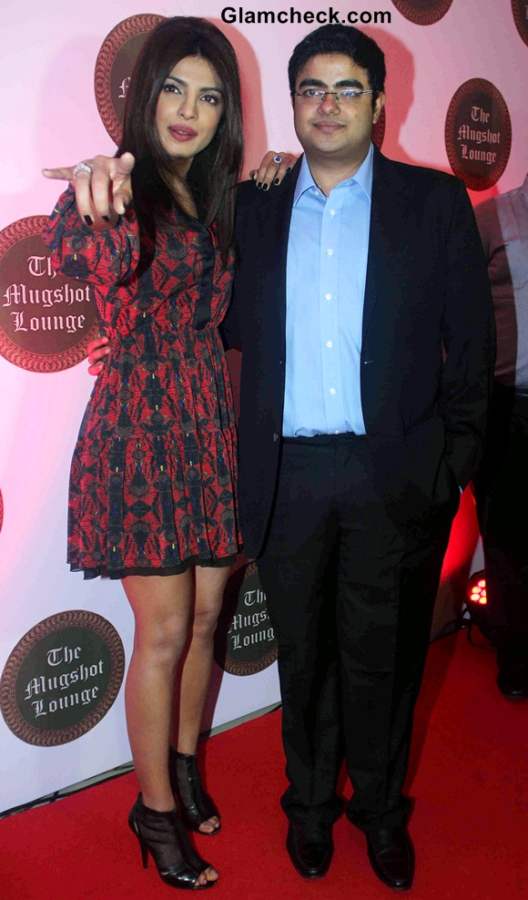 Priyanka Chopra Launches her brother Siddharth Chopras pub-lounge Mugshot Lounge
The occasion was the launch of 'Mugshot lounge' (at Pune) which is her younger brother, Siddharth Chopra's brainchild.
Popular VJ Anusha Dhandekar hosted the event and the spunky actress added some high octane fun, glitz and glamour. Partying hard, bartending, fixing some cool on-the-spot drinks, PeeCee was indeed the live of the party.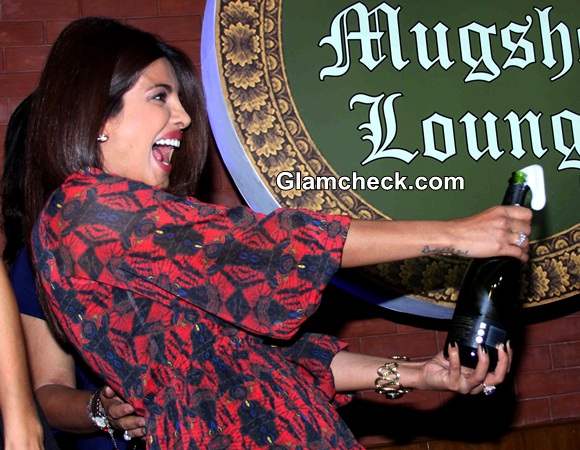 Priyanka Chopra at Mugshot Lounge
Priyanka Chopra decided on two different looks for the night. The first look was a printed red Alice+Olivia dress paired with a nice open toe boots. We do love the ensemble but it's a little hard to understand that hairstyle. The style had slight touch of old Hollywood yet this hairstyle is not one of our favourites.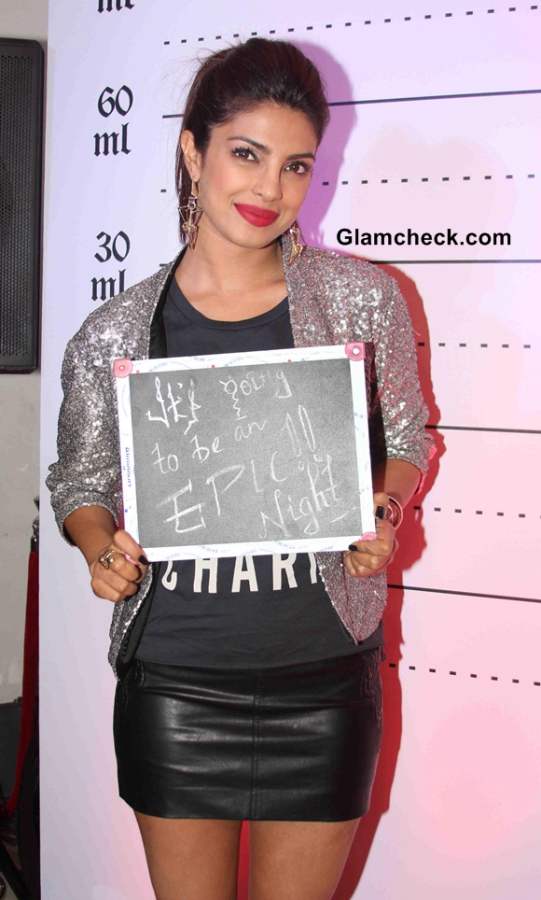 Priyanka Chopra Launches Mugshot Lounge
Coming to the next look which looked absolutely fab on her; she went for an uber sexy, black leather mini-skirt from Alexander Wang paired with a t-shirt and silver sequinned jacket from Zara. Don't you think this look was so much better than the first?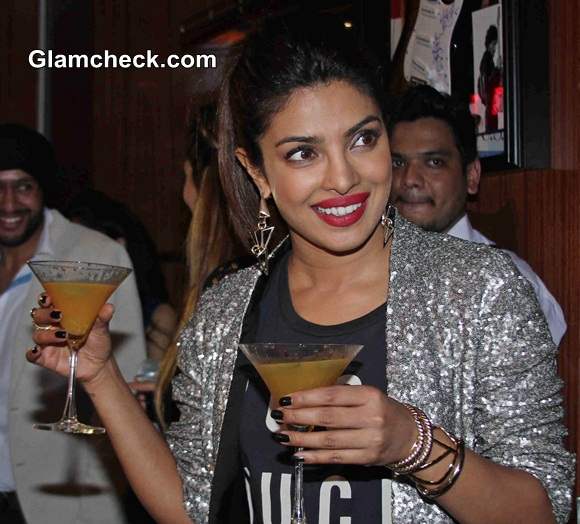 Priyanka Chopra at Mugshot Lounge 2014
'Mugshot lounge' is located in Pune and the fun USP of this lounge is the challenge where the one who consumes the maximum number of beers and shots within a given time frame will be declared winner and his/her photo will be posted on the Mugshot Wall of Fame.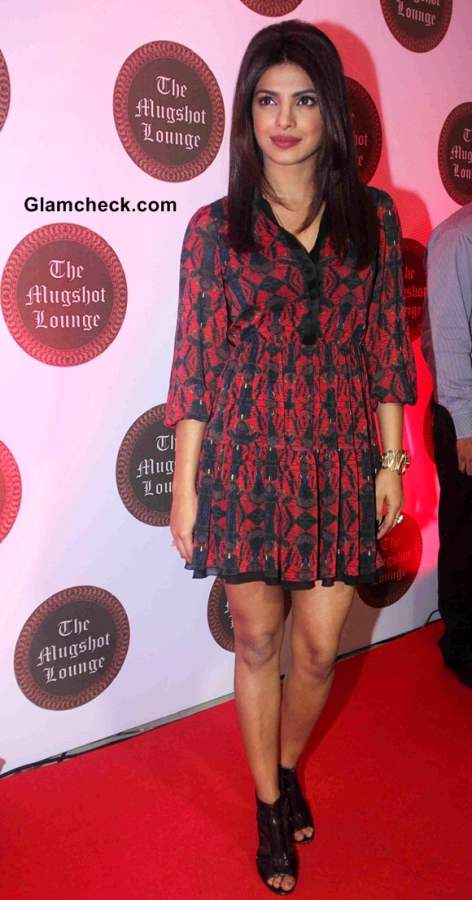 Priyanka Chopra 2014 pics at Mugshot Lounge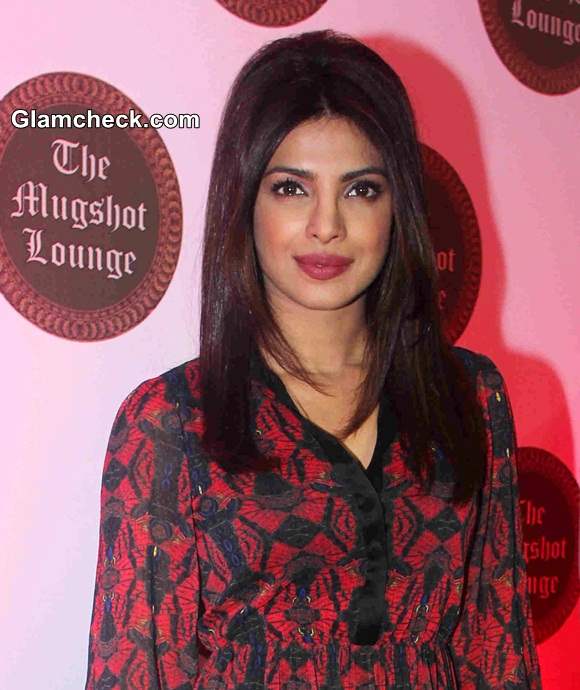 Priyanka Chopra 2014 pics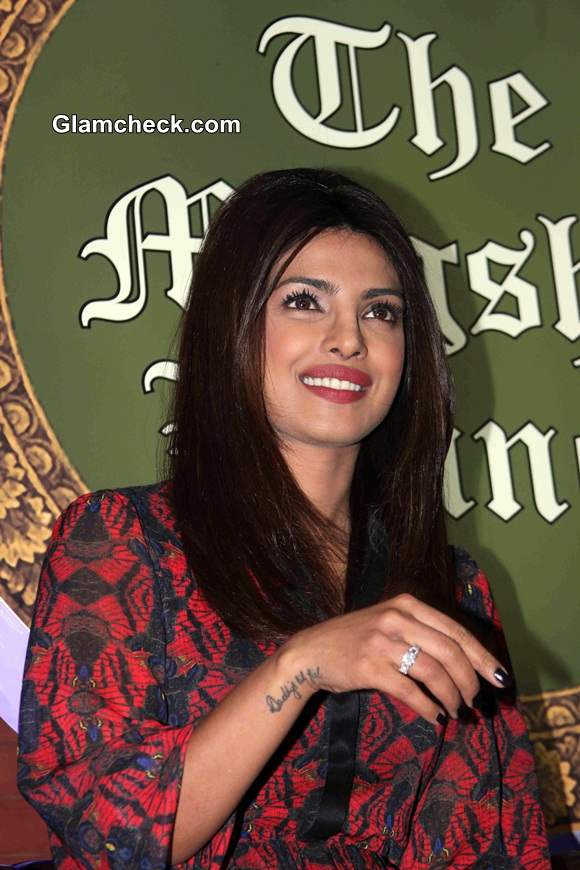 Priyanka Chopra 2014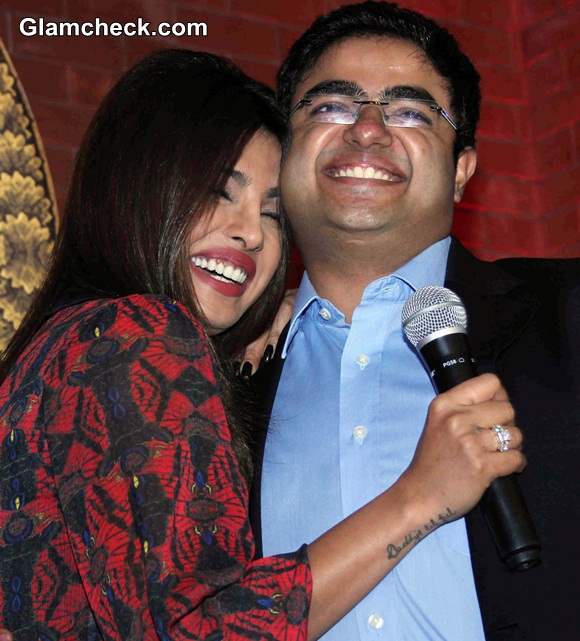 Priyanka Chopra with her brother Siddharth Chopra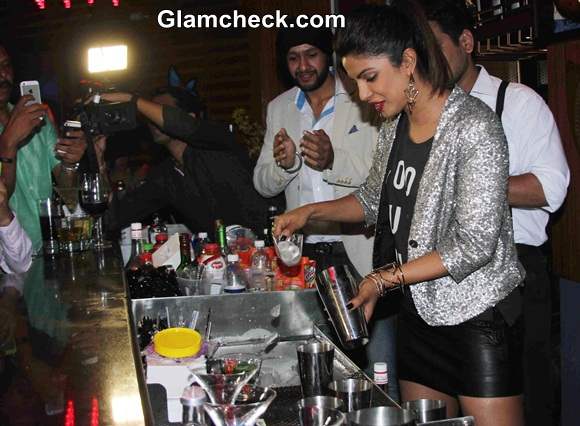 Priyanka Chopra Launches her brothers pub-lounge Mugshot Lounge
 Solaris Images