The modern detectives of CID in suits got a visit from a young, dhoti clad crime solver who went by the name of Byomkesh Bakshy. Most avid readers would be familiar with the popular crime and detective story written by Sharadindu Bandyopadhyay. He had written a total of 32 Byomkesh stories between 1932 and 1970.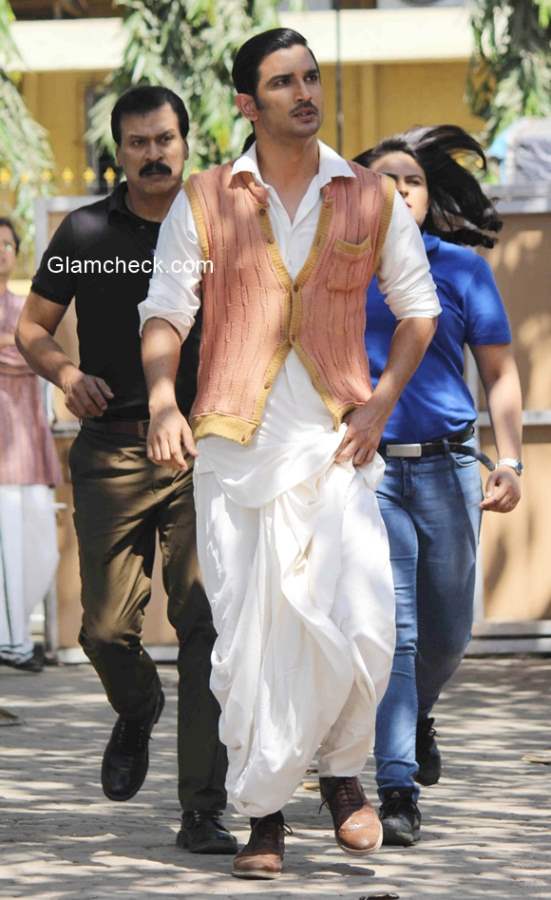 Sushant Singh Rajput and Anand Tiwari promote Detective Byomkesh Bakshy on the set of CID
The film's director Dibakar Banerjee has acquired the rights of all Byomkesh stories. The lead character has been played by the dashing Sushant Singh Rajput in the film 'Detective Byomkesh Bakshy!'
Dibakar Banerjee has called it most ambitious yet difficult project till date, something which had always been his childhood dream. Dibaker has tried to bring back the era of Bengal noir and the romanticism of the old Bengal through this film.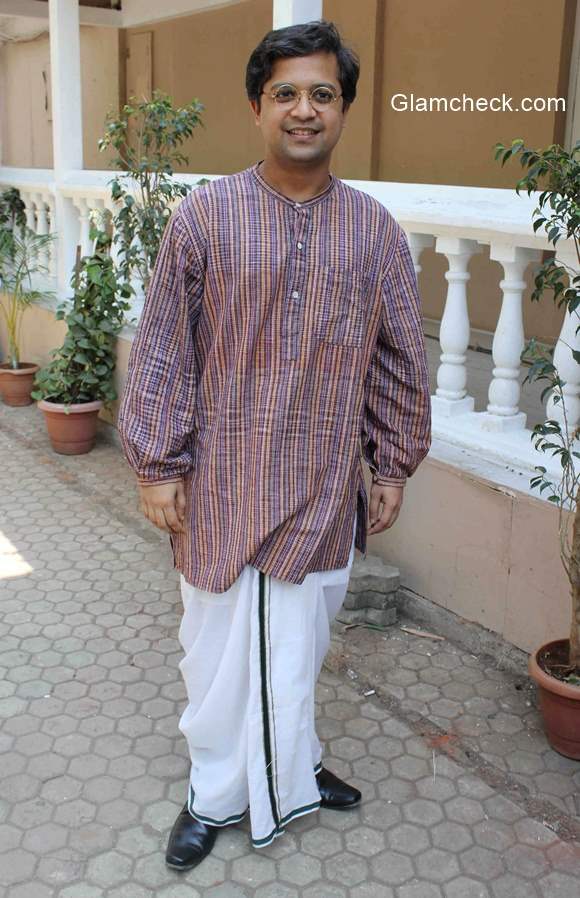 Anand Tiwari in Detective Byomkesh Bakshy
The image of Sushant Singh Rajput clad in a crisp white dhoti-kurta with a half sweater and formal shoes would spell nostalgia to many. The actor had come to the sets of popular crime solving series CID in Mumbai on March 28 to promote the film. Also present along with Sushant was Anand Tiwari who also came dressed in character with a pin striped kurta, white dhoti and reading glasses.
This episode of CID with Byomkesh Bakshy seems like a must-watch, can't wait to catch it.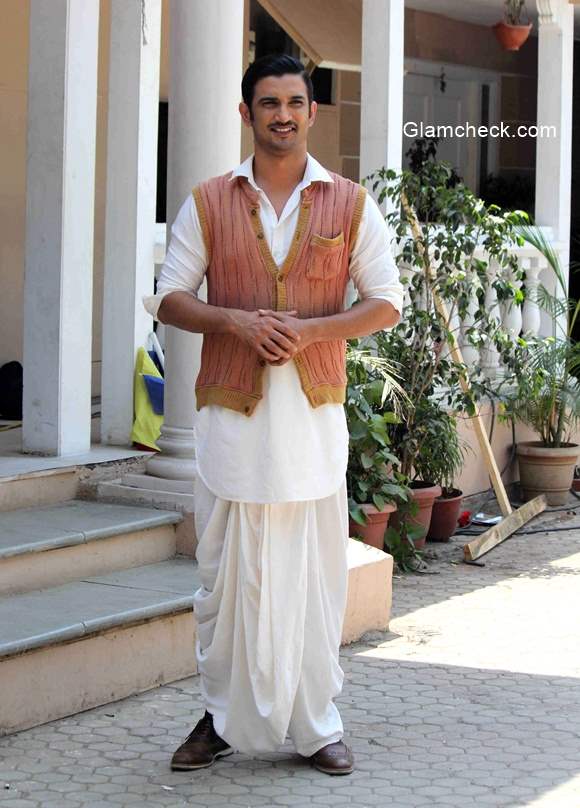 Sushant Singh Rajput in Detective Byomkesh Bakshy
Solaris Images