A new fun and state of the art indoor playground for kids aptly titled 'Go Bonkers' was launched in Mumbai on June 20th. Any guesses which celeb they invited for the event? Sonam Kapoor!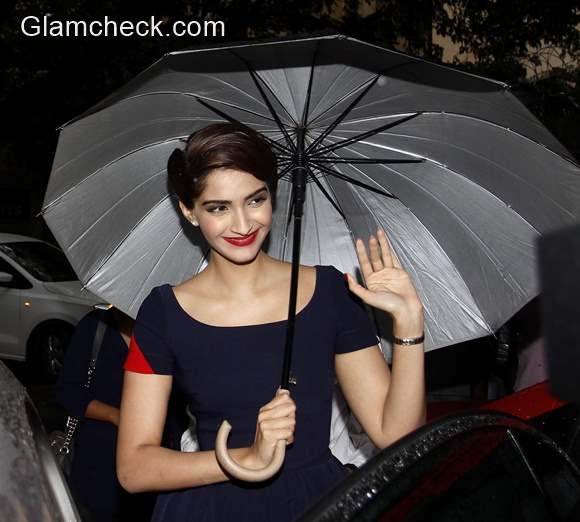 Sonam Kapoor launches 'Go Bonkers', a children's indoor playground
First, let's begin with what she wore (because obviously it's Sonam Kapoor here!). A gorgeous navy blue, flared dress from Preen By Thornton Bregazzi was her pick. The dress had a slight red accent which Sonam picked up to style the entire look. So we had red lips, red pumps and red nails. A lovely Lady Dior bag and a glamorous up-do accessorized with black hair flower completed the look. No complains, it was perfection H2T. She looked amazing!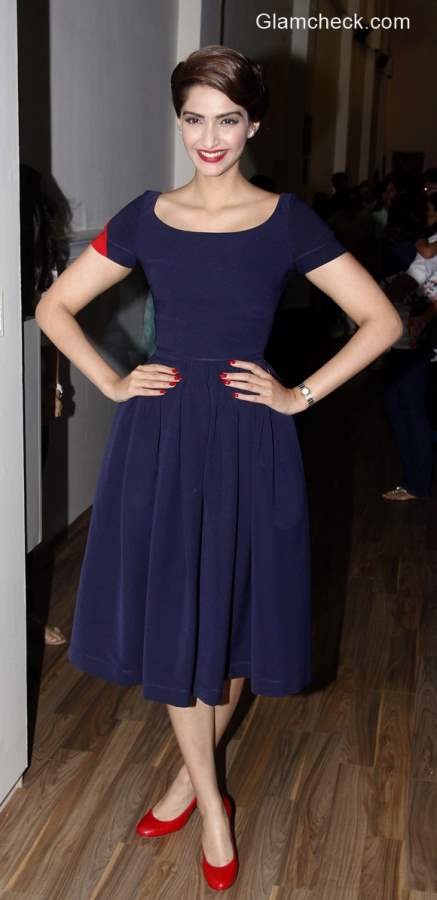 Sonam Kapoor in Navy Blue Dress 2015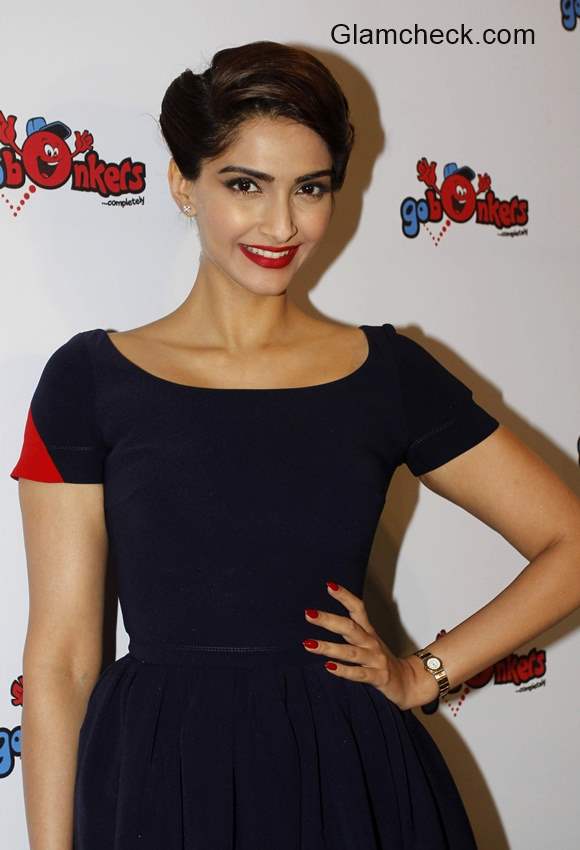 Sonam Kapoor launches Go Bonkers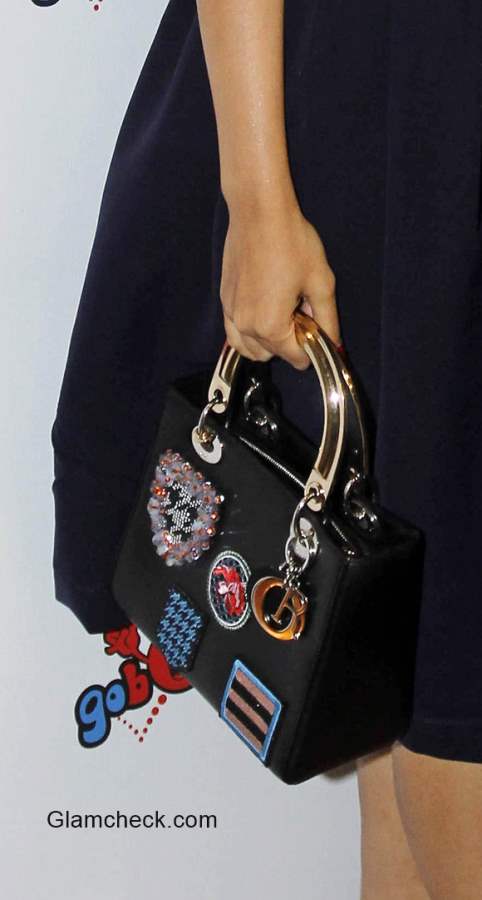 Lady Dior bag
Now as much as we love the look, we're slightly confused as to why Sonam decided to dress up so for a kid's event. Something fresh, fun and vivacious was what we were hoping for.
But she did keep her funny side intact as she interacted with those present. She gave snippets of her childhood as she told the media that she used to bully boys, pushing and beating them! Sonam said she was quite naughty and she missed her carefree school days.
Speaking about Go Bonkers, she told that that the indoor playground also featured a 440 sq.ft yoga centre and a 500 sq.ft cafe. She also highlighted the plight of urban lifestyle saying that kids nowadays are more into ipads and internets, missing out a lot on physical activity. The centre is especially designed for such kids.
Go Bonkers is a world class play area spread across 2000 sq.ft play area. Designed for kids between the age group of 2 to 10 years, the centre incorporates learning with exciting fun and entertainment. The organizers explained that the equipments installed for the kids meet the highest international safety standards so as to allow them to burn energy in a child friendly and interactive way.
The timings for the centre are 10 am – 8pm, Rs. 450 per hour from Tuesday to Thursday and Rs. 500 per hour from Friday to Sunday.
Address: Sidhwa House, Ground Floor, next to Colaba Fire Starion, Mumbai 400005
Solaris Images