Colored Diamonds
Diamonds, by their brilliance, have won the heart of all women and men, alike. As a woman's best friend, they offer not just shine and glitter but also beautiful radiant colors. Not underestimating the popularity of colorless diamonds, colored diamonds too have been quite popular since ages.Certain impurities that get involved during the formation of diamonds are responsible for color in diamonds. Colored diamonds are hot and popular and can be seen sported by several celebrities. No wonders, they are a powerful symbol of money, class and refined taste.
The colorless diamonds
At the 80th Annual Academy Awards, Hollywood actress, Nicole Kidman, walked the Red Carpet sporting a 1399 carat diamond necklace studded with 7645 pieces of rough, cut and polished diamonds. The necklace has been designed by L'wren Scott.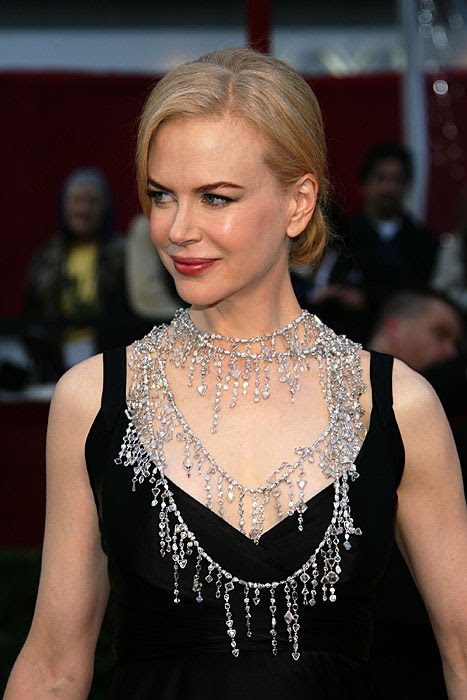 PINK DIAMONDS:
Pink diamonds came into the fashion with actress Jennifer Lopez's infamous 6.5 carat plush pink heart shape diamond engagement ring which was presented to her by her ex-fiancee, Ben Affleck. It is worth more than a million dollars. She has also been spotted wearing a flower shape diamond pendant embedded with pink diamonds. Jennifer's favorite color is reported to be blue. And she has a number of blue diamonds of various shades to her name.
Football player, David Beckham bought his wife a $1 million worth 10 carat  pink diamond ring with matching earrings, as a surprise birthday present.
Randi Rahm, designed for actress Vivica Fox a sparkling pink diamond dress to dazzle the 2004 Oscars.The dress was teamed up with pink and yellow diamond earrings and a pink flower ring.
Actress Salma Hayek wore a 6.17 carat intense pink color diamond to the Academy Awards. Pop star Kelly Price dazzled the Grammy Awards by wearing a heart-shaped pink diamond to the Grammy.
Actress Calista Flockhart and supermodel Kate Moss have been spotted flaunting their pastel pink diamonds.
BROWN DIAMONDS:
At the Academy Awards, actress Cameron Diaz sported a 20-carat cognac-colored diamond paired with a Prada dress. Hollywood actress Jennifer Love-Hewitt flaunted a 7 carat brown diamond ringatthe at the Academy Awards.
Maria Menounos, El reporter and Entertainment Tonight's dazzling host for the 2004 Oscars, dazzled the evening  with her sensational champagne color diamond dress. The dress consisted of 2,000 brown diamonds embroidered to give it a splendid look. The diamonds totalled 3,000 carats and were worth a whopping $2.5 million. The dress was designed by designer Randi Rahm. Menounos also added a splendid 6 carat cognac diamond pendant to give the entire ensemble a celestial look!!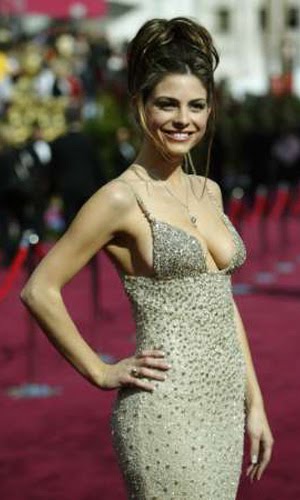 YELLOW DIAMONDS:
Hillary Clinton, former First Lady of U.S.A., sported her 4.23 carat flawless yellow diamond to President Bill Clinton's Inaugural Ball and other important events.
Whoopi Goldberg, the Academy Award actress, flaunted her $5 million canary yellow diamond pendant, weighing 80 carats.
Actress Julianne Moore sported a 7.52 carat fancy vivid yellow diamond.
At the 80 Academy Awards, Jessica Alba flaunted a Cartier yellow and white Diamond Creole Hoop Earrings. The brilliant-cut diamonds,20.82 carats, are embedded in yellow gold. The earrings are worth a $92,000.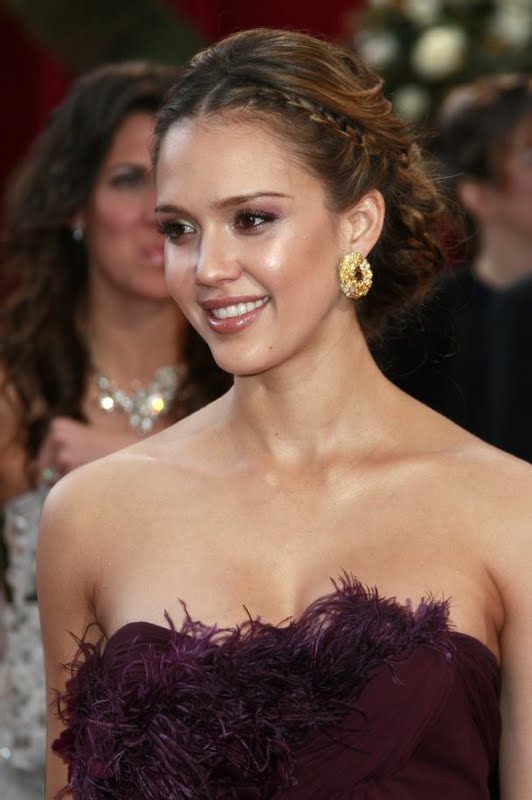 Heidi Klum has also been spotted recently wearing a large, fancy yellow diamond ring.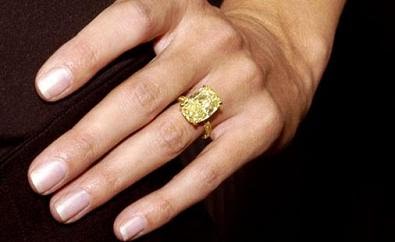 Following the birth of their twins Jennifer Lopez's husband, Anthony, presented her an eight carat canary yellow diamond ring. The cost of the ring is estimated to be around $300,000.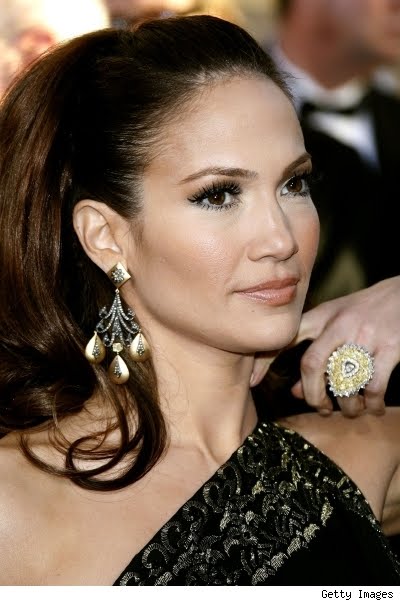 BLACK MOONLIGHT DIAMONDS:
Mandy Moore was spotted with Matthew Parry wearing a unique diamond ring with black moonlight diamonds.
Lindsey Lohan sported, while shopping, a two carat diamond bridal engagement ring set with a fashionable 1 carat princess solitaire( a single gem in a piece of jewelery).
Fergie walked the red carpet of the MTV Movie Awards sporting a quater-carat black diamond ring. The ring had an intricate pattern of uniformly sized black diamonds matching  her black dress perfectly.