Recycling waste materials and making useful products is an approach towards sustainability. Recycling not only conserves energy but also gives ways to innovation in terms of products, designs and new production methods. Recycling is not about looking backward, it's about looking ahead to do things in a better way.
People today are aware of the various issues regarding global warming and the amount of waste added to the environment daily. But the one thing that I feel lacking, which can actually awake their consciousness is 'Motivation'. People are not really motivated to take initiative. Though , there are designers and many NGO' s who are working in this area, but unless everyone of us realizes its importance, the problem cannot be solved completely.
As a designer, I have always thought of means to recycle waste materials (whatever comes my way) and create something useful and productive out of it. I love to play around with different materials and trust me, it's fun exploring them. Making products out of waste is not difficult either. Waste material itself gives you an idea of the new product.
Allow me to share with you some beautiful products which I created using junk material.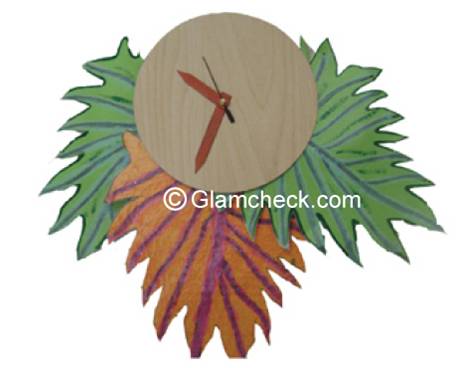 Wall clock made out of waste

Taking an inspiration from autumn leaves, I created this beautiful wall clock by recycling and reusing some discarded pieces of ply, fabric scraps and recycled paper. I made this clock in March 2008, and it is still working. The clock looks amazing on the wall.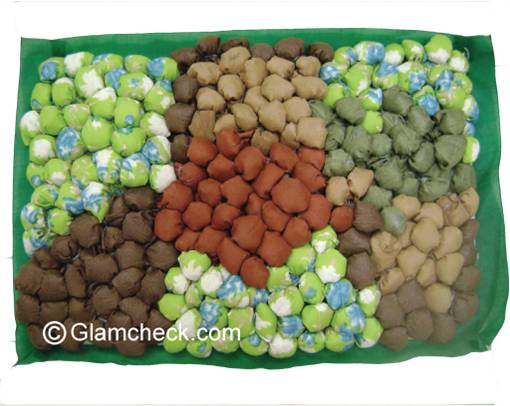 Doormat made out of waste

I made this beautiful doormat by recycling and reusing some of the fabric scraps which I generated while making a garment. I tied the small fabric pieces around some discarded sofa foam pieces to generate this lovely doormat. This doormat turned out to be so beautiful that I never used it as a doormat 🙂 rather, it's now a showpiece in my living room area. One can make other useful products such as cushion covers and sitting mats using the same technique.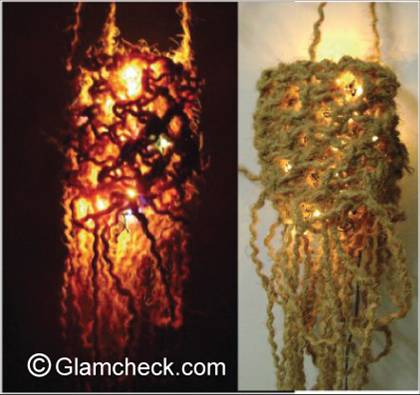 Lamp made out of waste

There were some junk rope pieces lying in my garage which gave me an interesting idea of creating a lamp. Taking an inspiration from nests, I used various knotting techniques to create this beautiful lamp. The light used to illuminate the lamp is the one that you use to decorate your X' mas trees. The lights do not heat up as they keep blinking in intervals, preventing the rope from catching fire. It's a very safe product. I have many such lamps around my balcony.
I am sure you must have got some amazing ideas of recycling junk materials. Look around and pick up anything that comes your way and explore your creativity. If you have also made any such products, please do share it. We would love to see and get inspired.
Enjoy!!!