Leggings are sleek  form-fitting garments that may attract attention at wrong places, if done wrongly. Therefore, the garment needs to be worn with appropriate care. Remember, if done wrongly, you may end up looking weird. Wearing leggings like pants is a complete blunder.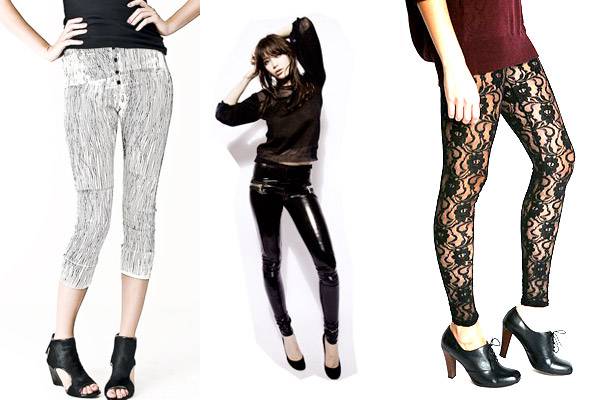 Leggings of the right length:
An ideal length depends on the height and body shape of a person as well as the style and cut of the leggings. Before choosing a pair of leggings, try to wear different lengths and styles to find the one that looks flattering on you.
Proportion is the key to wear leggings:
Proportion is the key to wear leggings. Wear tops that help maintain ratio. Remember, the lower garment is already sleek and form fitting. So wear loose silhouettes at the top.
General tips for wearing Leggings:
Wear tops that help maintain proportion between the upper and lower body part.

One should pair leggings with tops of appropriate length and width.

Wear tops that are long enough to cover your rear area and hips completely.

Wear voluminous tops that run down your waist to offer modest coverage to the rear and hip area.

Tight fitting tops do not go well with leggings. The form fitting leggings gels well with loose and freely draping tops.

A loosely draping top reaching up to the knees or the mid thigh will look good any day, if worn with calf length or ankle length leggings. College going girls may find the style flattering.

If wearing a shirt, wear the apt volume that balances the slim bottom.

Skirts look good when paired with leggings. The length may keep varying. From a mini skirt, knee length to calf length, you may wear skirts of all length. Keep in consideration your height and then decide the length of your skirt. Remember, even the length of your leggings depends on your height.

Shirtdresses paired with leggings make for a high fashion sense and may be worn at beach parties, kitty parties, casual outings, shopping, dinner etc.

Flowy, free and loose silhouettes like dresses as well as tunic tops are perfect pair for leggings.

You may also wear fancy dresses over a pair of leggings. All frills and ruffles at the top may help you look overtly feminine and sexy. You may carry the look to one of the finest and chicest party and set the stage on fire with your sense of dressing.

Knee length dresses are apt for leggings. For dresses longer than knee length, the wearer has to be tall and sleek so as to avoid looking all decked up and crowded.

Tunics well belted and elegantly carried make for a chic casual wear when paired with leggings.
Leggings and body types:
Some styles, lengths and cuts may look flattering on some while the same may look weird on others. Therefore, one should dress so as to highlight the positive attributes and to camouflage the negative ones.
Leggings for tall and slim women: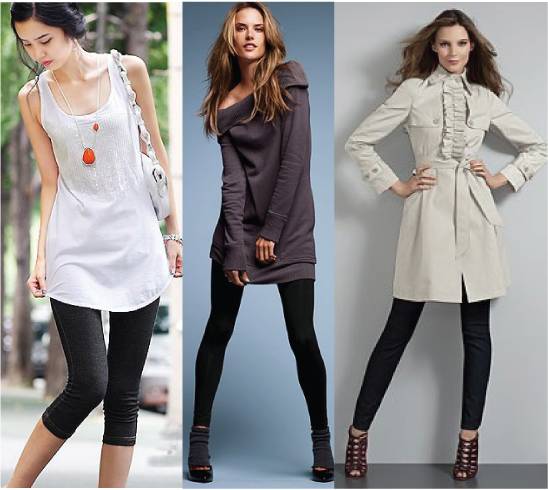 If tall and skinnier, go for the length that hits the mid calf area for a flattering look.

Ankle length leggings are also apt for tall beauties.

Tall women should keep the length of tops in consideration.

If wearing a shirt or a shirtdress, do not wear the styles that are slim-fitting, unless you want to look like a ruler.
Leggings for short and petite women: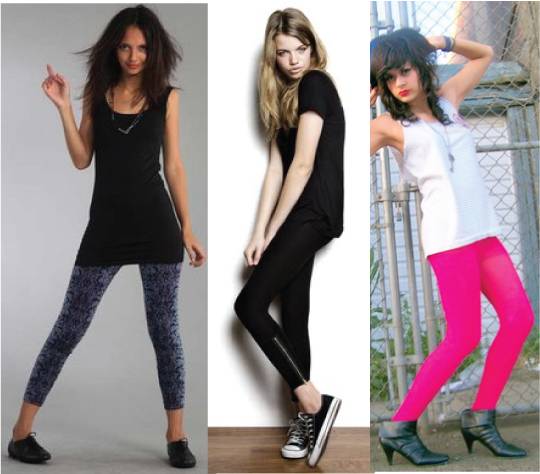 Avoid wearing mid- calf length leggings as they may make you look shorter.

Petite women should wear a shirt that lies in proportion. Too flowy and loose ones may look quite weird.

Short women should not wear long leggings and long tops altogether. They might just look too much. For the matter, they should avoid wearing tops with hemline below the knees, longer tops and dresses.

Monochromatic schemes are believed to add height to smaller ladies.
Leggings for voluptuous women: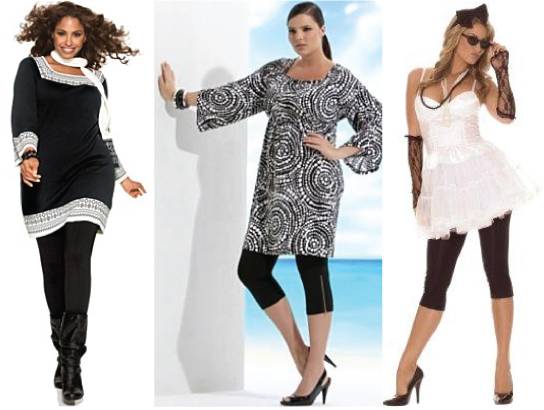 Plus size women should wear dark solid colors.

A top that reaches up to the mid thighs are perfectly okay for your body type.

If you are curvy and plump, you

should avoid wearing ankle length leggings as they may highlight the problem area and make them appear bulkier.