What is a girdle?

Girdles, once a daily wear, are now a mere fetish garment. These are form-fitting foundation garments, commonly known as body shapers. They are also often termed as compression wears as they compress the body parts to appear shapely. Like corsets, girdles too create a slimming effect.
A girdle may shape and mould your fatty waist, abdomen, buttocks and back area. The undergarment may also life or tone down the buttocks. Remember, they are different from corsets.
Prolonged wearing and regular use may permanently reduce some inches form your body.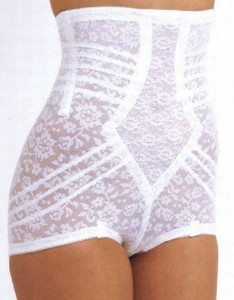 You can wear a girdle under your skirts and pants for a smooth even unbroken lines. The seamless designs may be completely invisible under your clothing.They will make you look sleeker and shapely.
Many people may find girdles very useful as well as sexy. They change your look as well as add confidence to your entire persona. But the choice of wearing a girdle as a shape wear is entirely your own. Some may hate it for the discomfort and tightness on the skin. While some may just love the miraculous effect it offers, no matter what discomfort they have to under go.
Materials:
Nylon and spandex are perfect materials for making girdles. These materials ensure fit, flexibility and unrestricted movement.
Girdles may be made of Lycra or other stretch fabrics. These materials help create a slimming effect without being too hard on the skin.
Playtex in 1950's presented rubber girdles featuring a number of polka dot like small holes to ensure breathe ability. However, this garment left dark patches on the skin, when removed.
Design:
These body shapers are designed to work on the lines of corset. The design eliminates all lace up features that create a need of helper to wear the garment, like in the case of a corset. Most of the girdles are easy slip-in inner wears.
Some girdles feature hook-and-eye closures similar to the fasteners on a bra.
Girdle and its variations:
Padded girdles:
Padded girdles and stretch lace girdles are quite popular among people.

Padded girdles make use of elasticized fabric and feature hook and eye closure. They provide an excellent silhouette under all clothing. Padded girdles may also feature some flexible boning that ensures a smooth silhouette. Invisible pads at the hips may help create hips.
Panty girdle: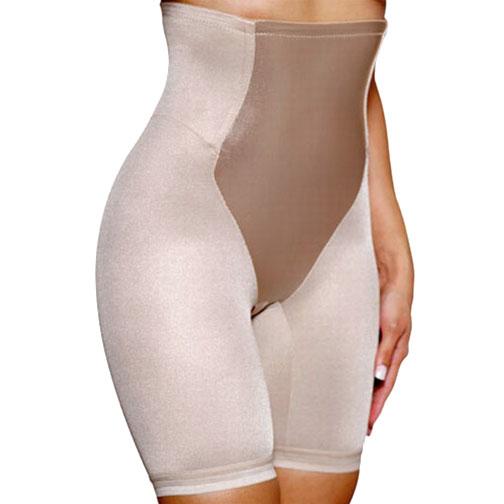 The panty girdle and the extenders are two major shapes in girdles. They help create a small waist and small hips.

Panty girdles are quite alluring and erotic. They look like shorts and run up to the thigh or above the knee area.


Panty girdles feature a just pull on easy to wear procedure. They are also a good alternative to a garter belt.
Body shaper girdle: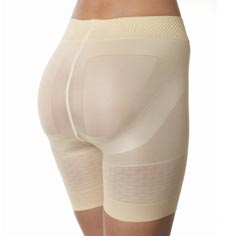 A body shaper girdle is worn under the skirts to slim down the hip and thighs.
Girdle with legs: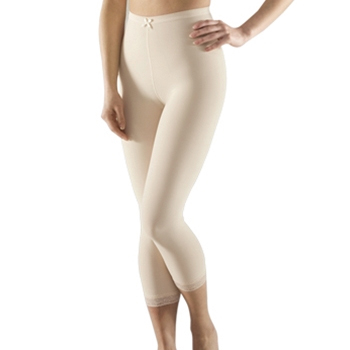 A girdle with legs, like the shape of a capri, may help slim down the thighs, buttocks, torso, abdomen and waist for a shapely appearance when wearing a skin tight jeans or body hugging gowns.
High waist girdle: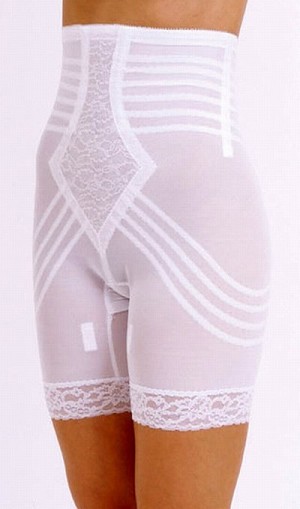 Girdles are available in some high-waisted brief-like structures. Some may appear like a small skirt too.

A high-waist girdle features about 5 inches of materials to slim the tummy region and make the hips look slimmer.
Slim body-line girdle: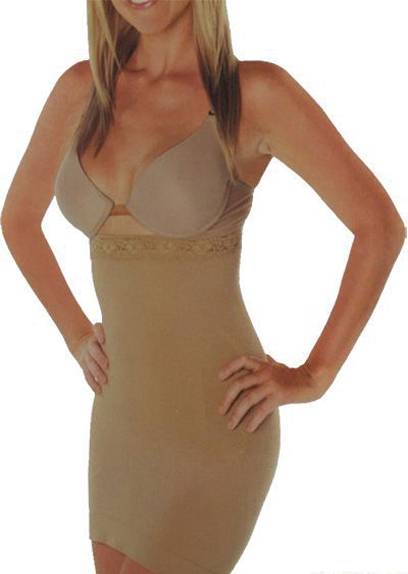 Slim body-line girdles offer medium compression and can be worn under your clothes without any traces of the garment showing.
Full body girdle: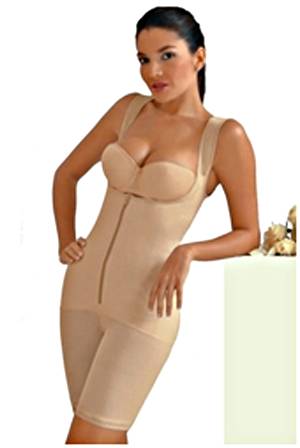 A full body girdle may slim down the torso, abdomen, buttocks and thighs. It may lift as well as compress the buttock region, as required.

A strapless full body girdle may shape and tone the body throughout. The style is ideal for your evening dresses and gowns. Mostly cup less, they allow you flexibility to wear a desired bra.

A long girdle help reduce the bust area, slim the waist and hip area as well as mould the buttocks accordingly.
Topless girdles may be worn with any top or bra. Just see to it that the neckline does go under the bra line but doesn't roll under.
A waist clincher girdle is designed to support and control the abdomen, waist and back.
Open crotch girdles may be worn for added comfort.
Fetish girdles may feature garters for attaching stockings.
Vintage embroidered girdles are exotic, fun, sexy and popular. They may extend as high as the neck line and feature a brassier like structure and run down the thighs.
Girdle for pregnant women: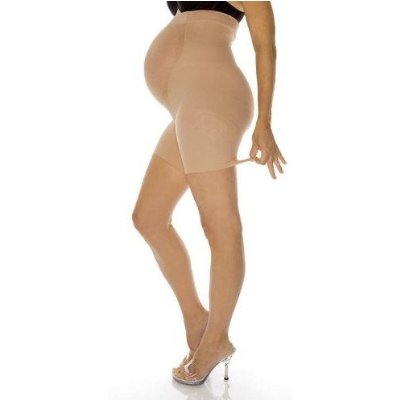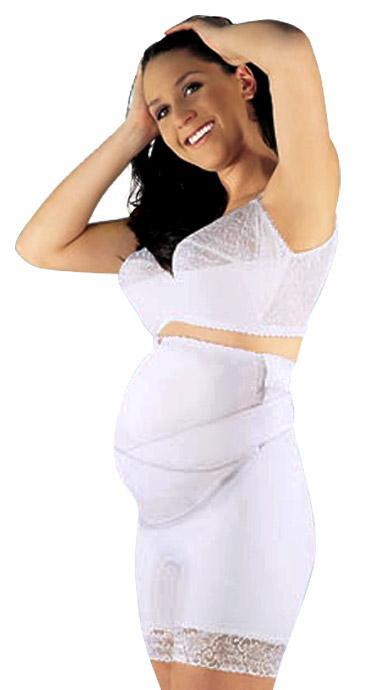 Girdles with spandex reinforced front may help women lead a normal life post child birth. A proper fitting one may help build up muscles that undergo loosening under the weight of child during pregnancy.

A girdle may help reduce lower back pains and restrict abrupt movement.

A maternity body shaper girdle may support the lower back and is flexible enough to adjust with the growing baby bump.
Therapeutic uses:
They help in improving the body's posture as well as prevent lumbar pain by supporting back muscle.

Helps reinforce abdomen, particularly post pregnancy, and improves muscular tone.

Reduces plastic surgery and postpartum recovery time.

Prevents obesity and re shapes the body.

Expelling toxins through sweat and reduces fat naturally.
Determine the correct size :
Select your girdle in strict accordance with the size chart provided for each product.

If your measurement lies in between any two given sizes, go for the bigger size.

Do not select a smaller size expecting greater compression and slimmer look. This is a blunder.
Tips for wearing girdles:
You may wear girdles with latex centre in between cotton inner and outer lining to avoid allergy, ensure skin breathe ability as well as help absorb sweat.

Purchase girdles with triple hook and eye front closure. This will offer you easy to wear provision as well as flexible fitting option.

Cup less girdles may be used with any bra and this makes them a wardrobe staple.
Girdle care:
Girdles have easy to wash and dry features.

However, you may always follow the garment care instruction to ensure proper maintenance.