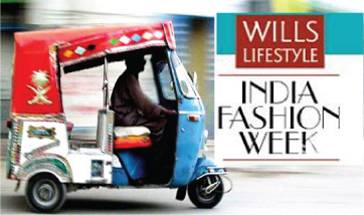 Wills India Fashion Week starts on 24th March 2010. This time there is more than designer clothes that one could see on the ramp. Be ready to spot some auto-rickshaws painted by well-known artists that will be auctioned at the upcoming Wills Lifestyle India Fashion Week (WIFW) with the proceeds going to NGO Khushii that works for the upliftment of the poor and destitute in rural and urban areas.
The Fashion Design Council of India (FDCI) that organizes WIFW has joined hands with Khushii  (Kinship for humanitarian, social and holistic intervention in India) to raise funds for its global development initiative, the World Action Forum.
The artists participating in the initiative are George Martin, Hindol,  Brahmbhatt, Dilip Sharma, Farhad Hussain,  Jaishree Burman, Jagannath Panda, Paresh Maity, Sanjay Bhattacharya, Satish Gupta, Sudhanshu Sutar, Yusuf Arakkal and Nitin Bal Chauhan.
Good going…