Contact lenses not only help one to get rid of heavy glasses but are also comfortable to wear. However, contact lens wearers may come across some sort of irritation of the eyes in the form of redness, pain or blurred vision.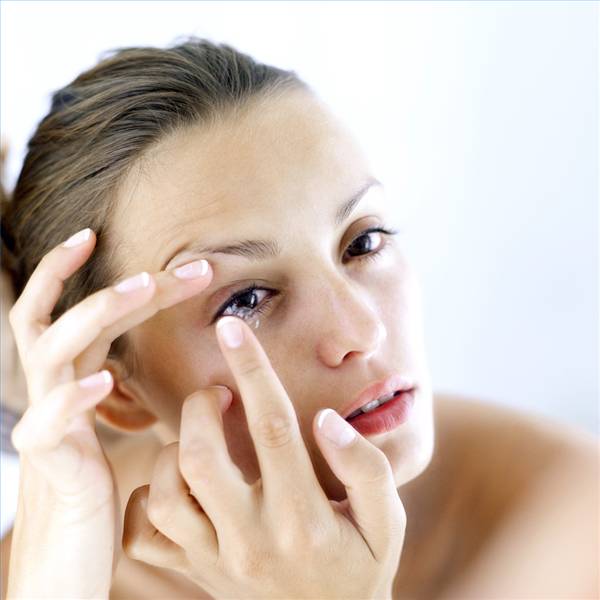 Below we have put together certain factors that may contribute to the irritation of the eyes.
Improper cleaning of contact lens: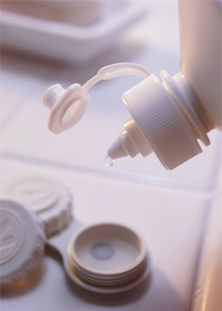 Contact lenses are made of a special plastic material that needs to be placed in a liquid solution that is given together with them. It is very important to keep the lenses in this liquid, to maintain them oily and wet. Besides storing, the solution is also used to clean the lens.

Before putting on the lens, one should wash his/her hands properly with a disinfecting solution. Remove the lens from the solution and wash it again with the solution for at least 2-3 times and then put it in into your eyes.

After removing the contact lenses, one should again wash it properly to remove any sort of dirt or grease and put them back inside the case with fresh solution in it.

One who does not not clean their lenses properly are likely to develop redness, itching and pain in the eyes making it difficult to wear the lenses.

Many parasites and fungus also breed on dirty contact lenses which may cause one to loose their vision permanently. It is therefore very important to disinfect and soak your contact lenses with lens solution.

Perfumes, cosmetics and hair sprays:

It is important not to let hair spray or other cosmetic aerosols come in contact with your lenses. These may cause inflammation and irritation to your eyes.

It is recommended to either put in your contact lenses after applying perfumes or hair sprays or you may put in the lens and just close your eyes while applying the spray and immediately leave the room so that the spray particles do not enter your eyes.

It is safer to remove all traces of makeup first and then safely remove the contact lens. Once all the eye makeup is removed there is a lesser chance of any makeup particle adhering onto the lenses while removing them.

Lending your lenses to someone else: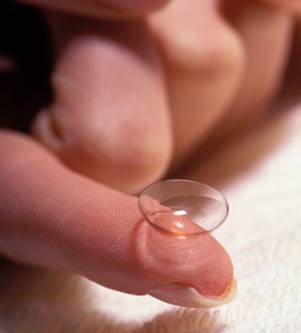 One should never lend their contact lens to anyone. Lending may invite bacterial infections that may cause pain, redness and extreme discomfort to the eyes.

Extended wearing of the lenses:
If worn longer than recommended, contact lenses may develop deposits on the surface of the lenses and cause irritation. Insufficient supply of oxygen to the cornea may cause corneal abrasions (scratches on the surface of the cornea) causing blinding infection.
Using worn out lenses:
Soft contact lenses are usually replaced on a regular basis, which may vary from a week to one month to three months or up to one year. One should always replace their old worn out lenses with the new ones to avoid any kind of risks and problems.  Using worn out lenses not only makes the lenses uncomfortable to wear but also allows bacteria and infections to breed resulting in loss of vision.
Using some other liquid to clean the lens:
Contact lens should always be stored, cleaned and rinsed with a specific solution provided. However, many people often soak his/ her lenses in cleaning solution or soap solution, which results in redness of the eye with a great deal of pain and discomfort but usually causes no permanent damage.

Using water or spit to clean the lens also does not help. They indeed damage the lens resulting in the hardness of the lens and poor vision.
If you have some irritation in your eyes and feel any pain, do not panic at all. Gently remove your lens and contact your eye care practitioner.
 Also Read: 
Colored Contact Lenses – How to choose the Perfect Color

Have you ever wondered how the eye color of most of the actress changes every time you spot them on […]
Eye makeup and Contact lenses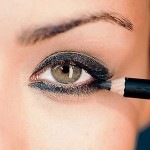 Whether for vision correction or other beauty reasons, Contact lenses definitely help you get rid of the thick glasses and […]