Super sexy Kate Moss, has posed for Vogue Paris June 2010 issue. She is wearing gorgeous vintage bikinis for the shoots and looks amazing in golden blonde hair done in 1940's wave style.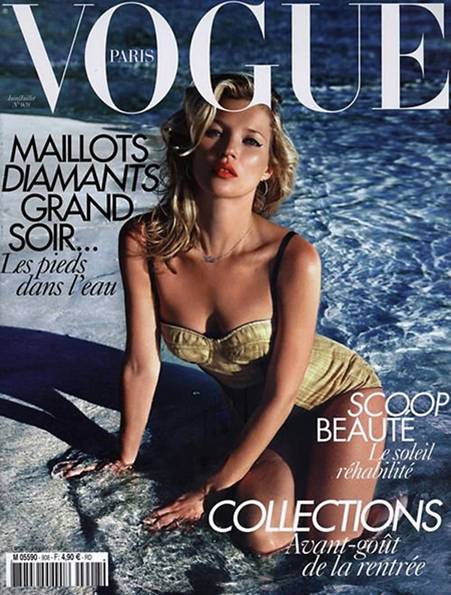 She looks young and youthful with no visible wrinkles, which are otherwise visible covering all her face.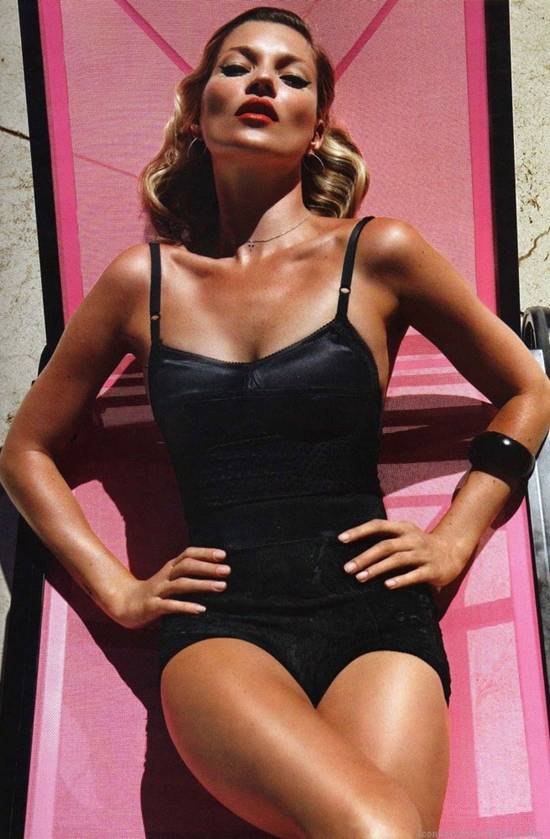 The golden tan all over her body adds a cherry to her well toned super sexy figure.