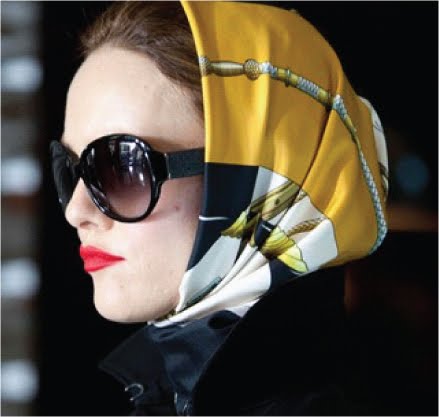 Pair of perfect sunglasses and a scarf is the two most important accessories that protect you from the sun. Actress Vanessa Paradis sports in a pair of dark Chanel sunglasses on the sets of Heartbreaker. She completes the look by wearing a yellow printed scarf to cover her head and puts on a dark red lipstick to grab all the attention.
All that one can say is that she looks really pretty in the picture.
Read more on "Different ways to wear a scarf"

Get a pair of both for you and face the sun with a smile.