The latest issue of Marie Claire Brazil features Fashion models Natalia Schueroff and Bruna Lago posing in "Monteria" editorial wearing beautiful earthy tone outfits and accessories featuring minimalism.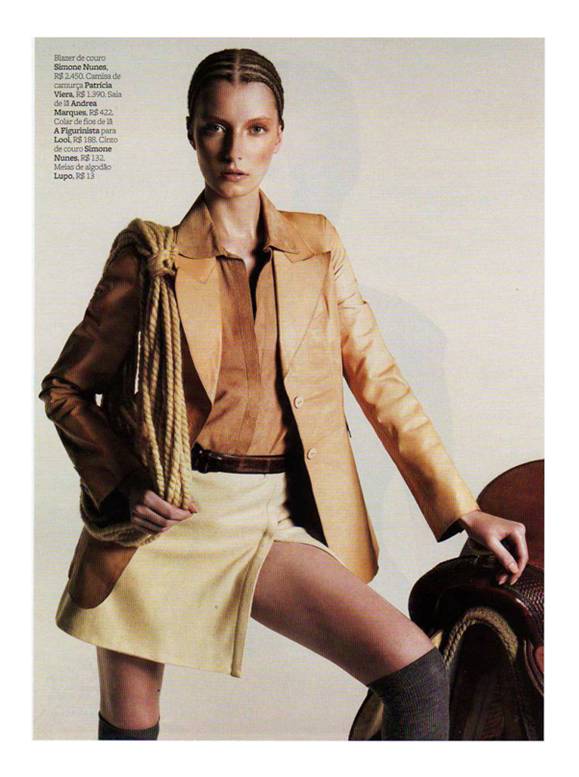 The collection comprises of quilted cropped jackets, nude bodysuits, fur cape and blazers done in neat cuts.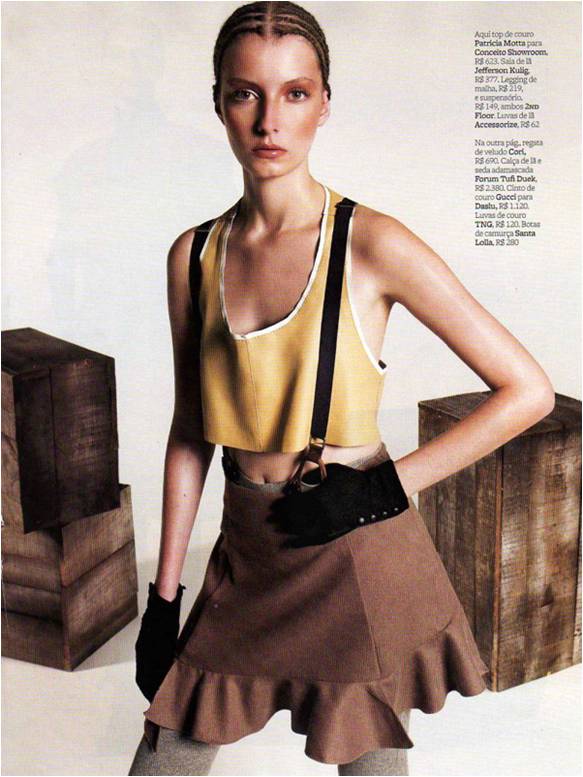 Model wears a simple cropped tank top teamed with a tiered skirt. Not to miss out the elegant black gloves.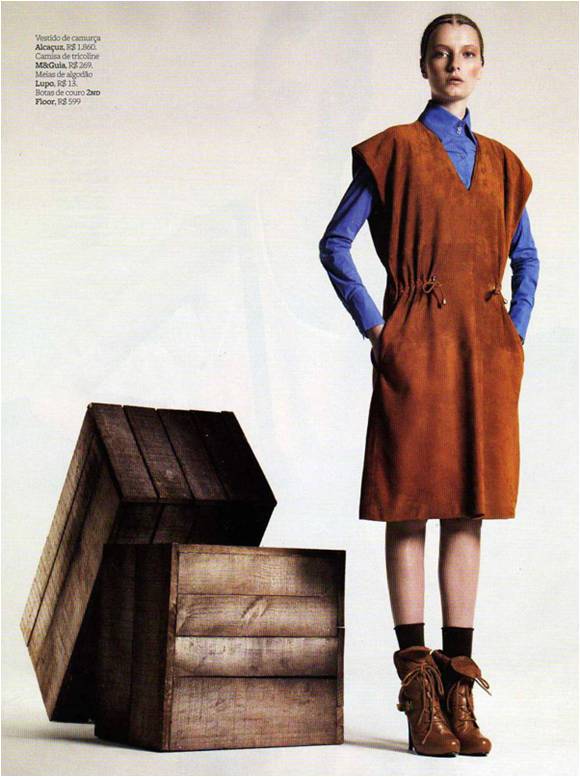 Stylish ankle leather boots with lace compliments the loose tunic teamed with a royal blue shirt.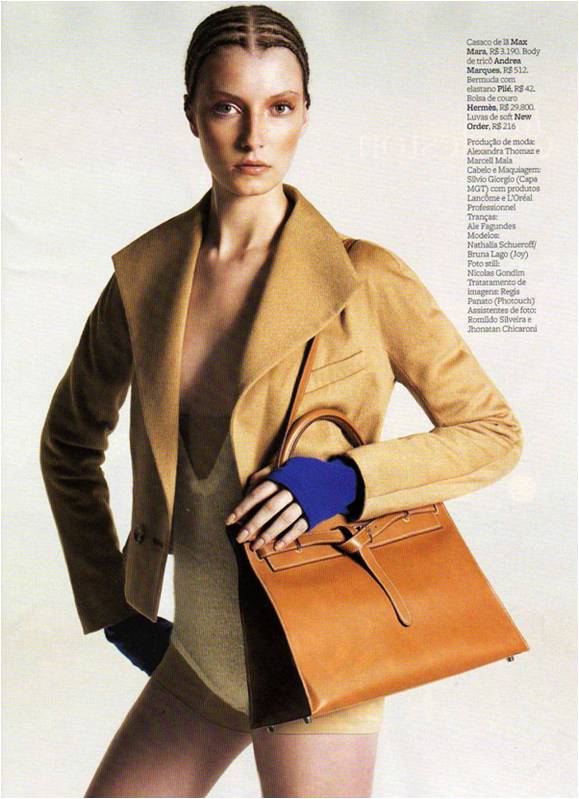 Model displays a very stylish brown leather bag. Love the strap detailing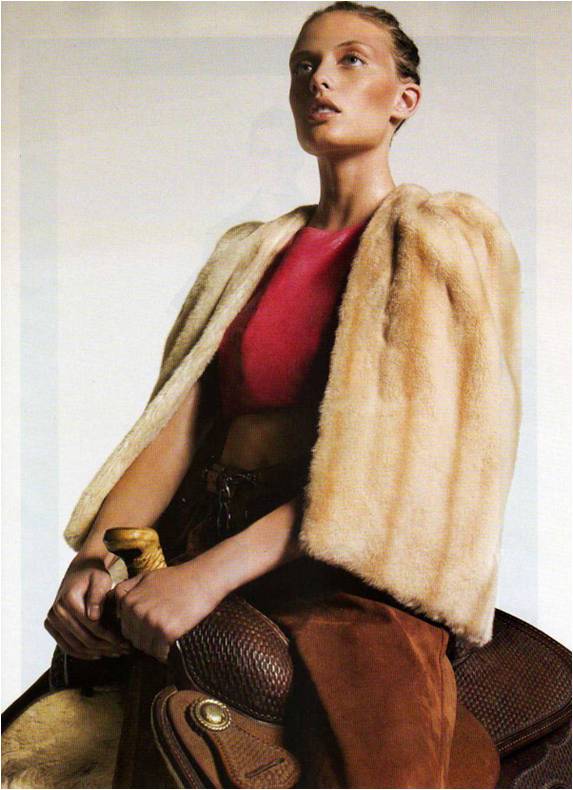 Model wears a fur cape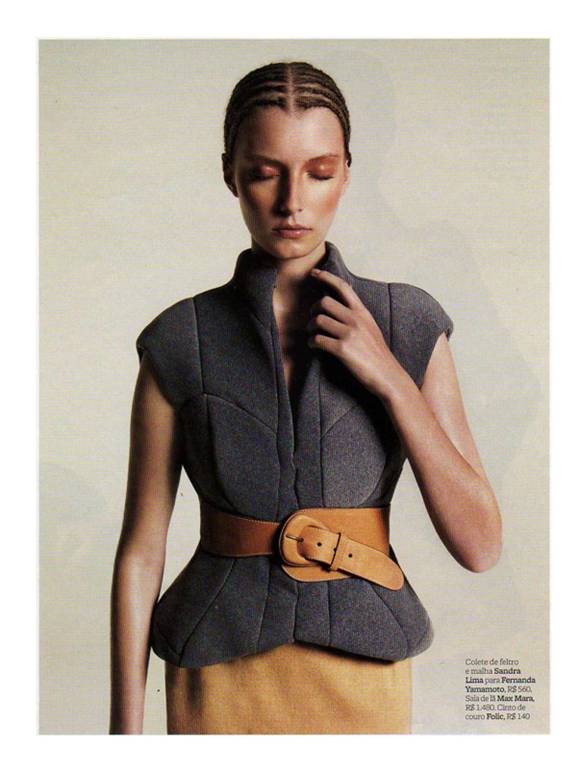 Model wearing a quilted cropped jacket accessorized with a beautiful brown leather belt