Bristish lingerie company Panache specializes in offering comfortable lingerie and swimwear for women with heavier breasts. Besides offering comfort, it also promises a better fit and support to women with D cup sizes. Panache has recently unveiled their Cruise 2010 swimwear collection mostly done in black. Photographed along the pool side, the model looks stunning in the labels' black swim pieces.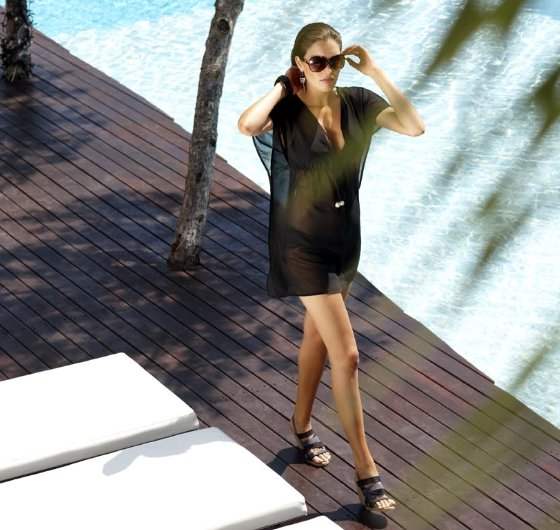 The collection is available in 3 different ranges namely: Ana, Rava and Taylor, offering the customers a wide range to choose from. Stylish range Anna  available in black and fashion colors such as Teal and Raspberry, is a perfect choice that helps flatter your shape. Compliment your bikini, tankini or bandeau bra with a stylish black kaftan.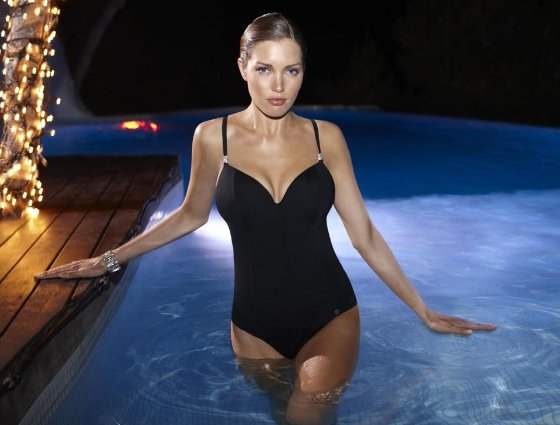 The classic range Taylor offers swimsuits and bikinis with classic cuts  and plunging tops available in  black with Ivory panel detailing.