Photographer Bonnie Holland in his most recent work for Genlux Magazine Summer 2010 issue captures beautiful Linda Nyvltova looking fresh and vibrant for the editorial 'Splash Of Color'.
Linda Nyvltova dons in a range of stylish and sexy swim piece and beach cover-ups in bright orange, electric blue, red, yellow and florescent shades.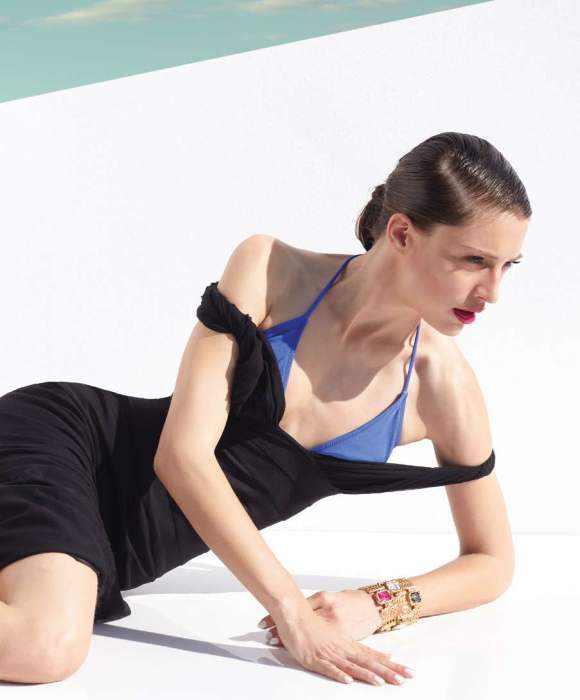 Model covers her electric blue halter-neck bikini bra with a black dress.
Model covers up her florescent bikini with a sheer black t-shirt dress.
Love the bright yellow kaftan beach cover-up with deep plunging V-neck line.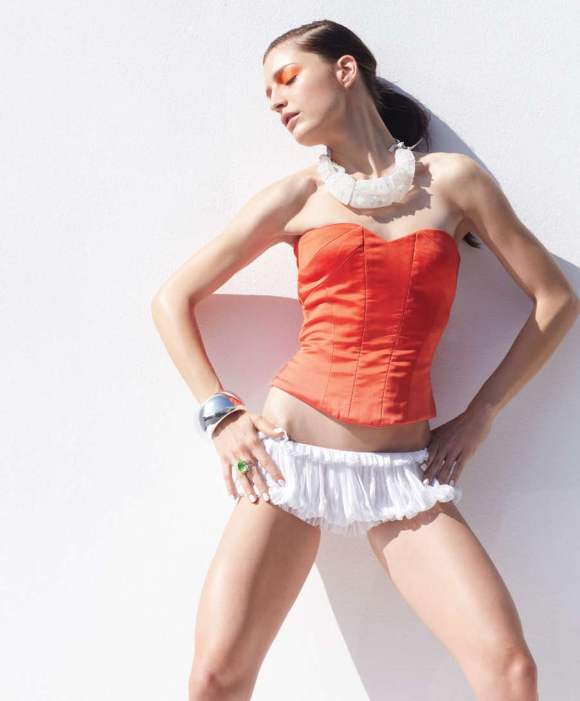 Model wears a beautiful orange corset paired with a cute white gathered/ruffled micro-mini skirt.