Global Warming: after realizing how important it is, to act against global warming.  As my share to our mother Earth, I have collected messages on individual one yard of eco hand woven silk fabrics from Politicians, film personalities, professors, artists, scientists, Corporate, Media and all those who can spread and influence.  I am in Toronto for final messages before going to Arctic Ocean.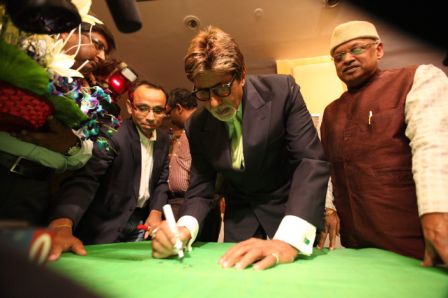 Bollywood superstar Amitabh Bachchan
All the fabrics are hand sewn to make it as one single long piece and ready to showcase for the first time at Arctic Ocean – North Pole.
When our health and our grand parents are compared then for sure our grand parent's health is much better and then our children's health is even more not good.  Through this project want to aware how important for us to act now and keep our mother earth clean and green and a better place to live.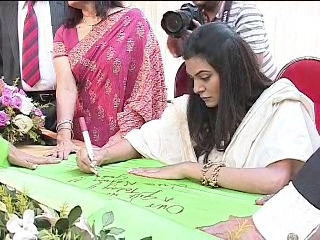 Sushmita Sen – Miss. Universe 1994 and popular Bollywood actress
After Arctic Ocean this longest invitation will be showcased in different countries awaring especially children how important for all of us to act now and the final show case will be at Antarctica Ocean.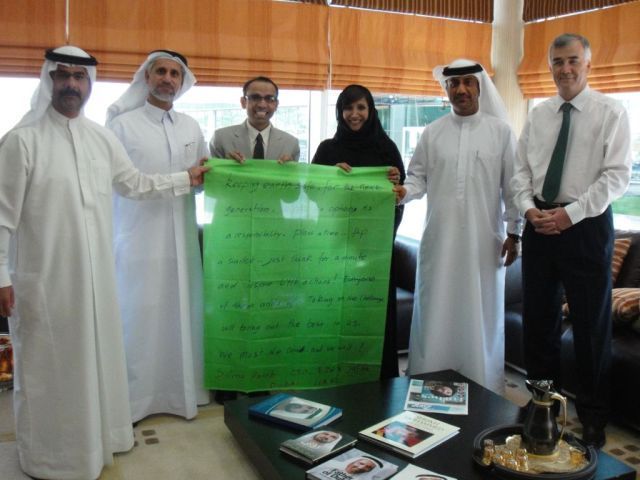 During the journey from Arctic Ocean with final presentation at Antarctic Ocean, the longest silk fabric shall carry the respect of your Country.  During this journey to different major cities – Countries children are invited to witness and aware how our MOTHER EARTH is.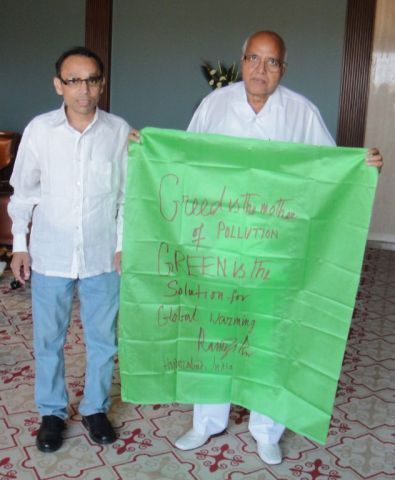 Ramoji Rao – Chairman for Ramoji film city – World's largest film studios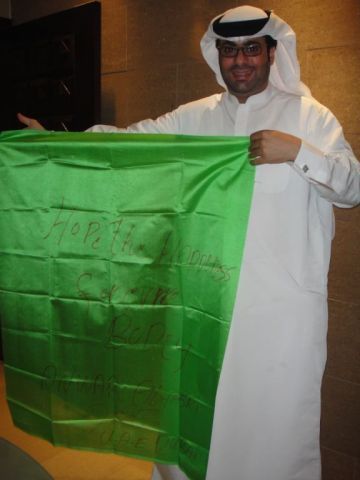 Anwar Al Yasri – CEO Middle East largest film studios DST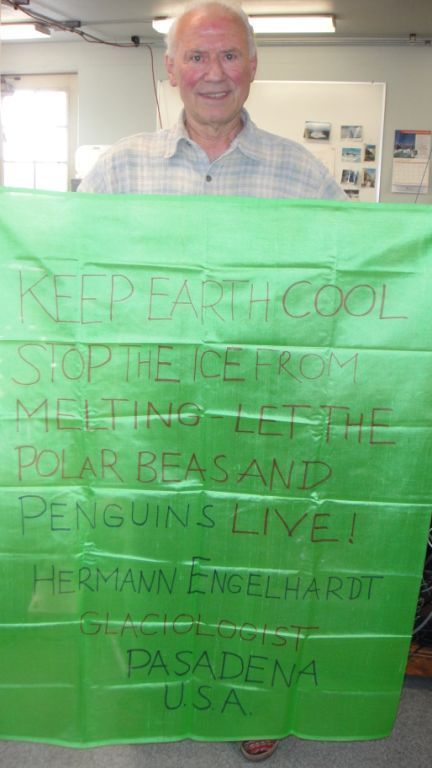 Dr. Hermann Engelhardt – Glacier at Antarctic is name his name – Scientist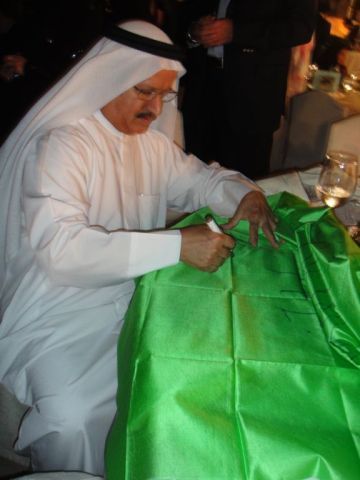 His Highness Mohammed Saeed Al Kindi – Minister for Environment & Water, UAE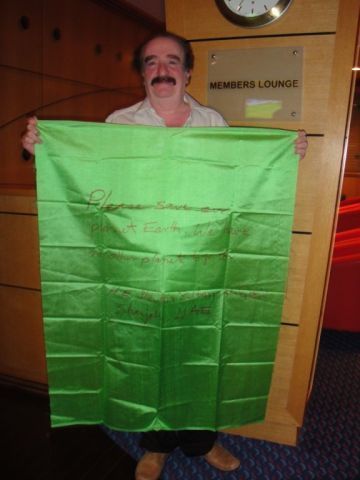 His Highness Sheikh Sultan Al Qasimi – Sheikh of Sharjah, UAE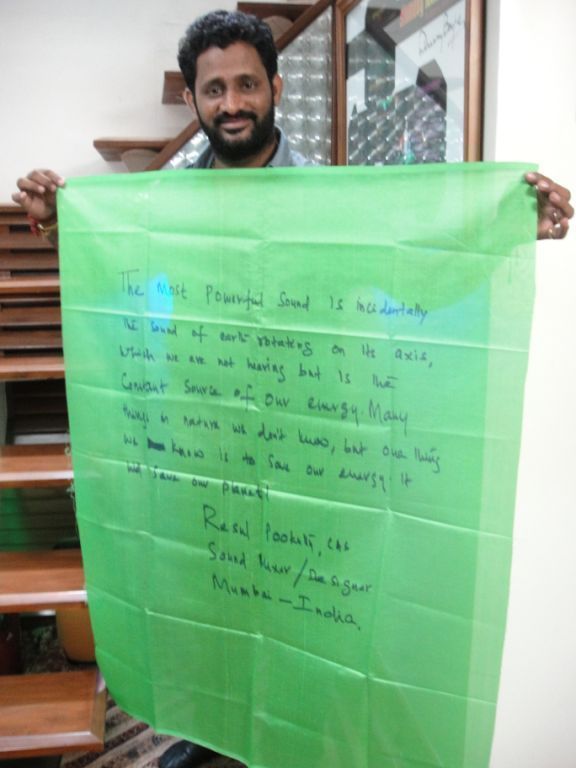 Resul Pookutty – Oscar Winner for Slumdog Millionaire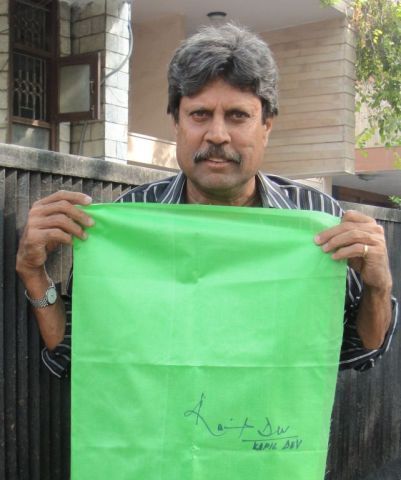 Kapil Dev – Indian Cricketer