Aussie Eyeware brand 'Ksubi' taps models Heidi Harrington, Jann Cruraszkiewicz, Dion Antony, Rose Smith and Bambi Northwood-Blyth for their latest and unusual ad campaign lensed by Kane Skennar.
'Ksubi' introduces its 'Ksubi 2011 Eyewear Collection' titled "Eye, Eye" that includes eleven shades and seven frames available in different styles including 50s inspired glasses, digital printed florals and classic aviators along with few sci-fi styles for both men & Women.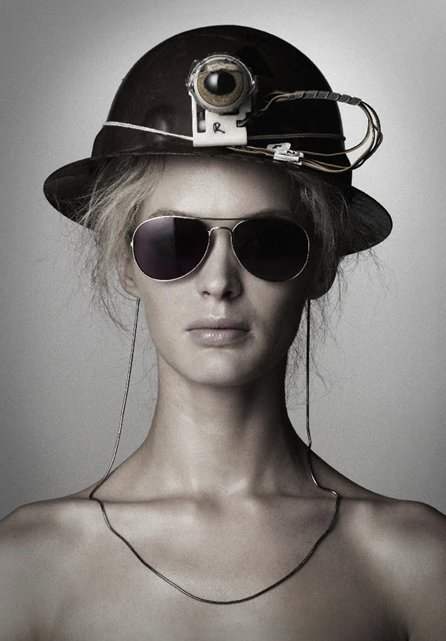 The models are seen wearing only the glasses with accessories like hats and hessian bows in this crazy and unusual ad campaign.