For most women, footwear equals fantasy. Any number of footwear is not enough for the woman. She lusts for a new style, a new colour to match with a new dress or an old one, just like that or to pamper herself. Indeed, shopping for the perfect footwear is the happiness mantra for the new age girl!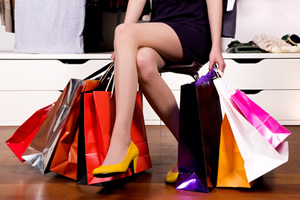 If you are a new found shoe aficionado, in this article, we discuss the must haves in your shoe wardrobe. Eternally classic styles which you could wear anytime, anywhere and never feel out of place!
Shoe styles
Slippers and flip flops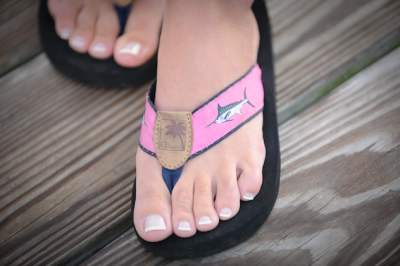 These are essentially open shoe styles, with a Y shaped strap. The strap falls between the toe and the second toe of the foot. These are usually made in rubber or plastic. Though, these are available in basic colors, the most popular toe open styles are found in neon bright colors – in solid, matt, shiny, and even translucent finishes.
Sometimes, especially for winter wear, the styles could be modified to cover the front half of the foot. These are quite common in fabrics like terry, synthetic – faux hair and come in solid colors and sometimes in whacky prints such as floral, geometric or even animal prints.  You could choose the front open or closed toe style depending upon your personal preference.
Ideal for wearing at home, these could be also worn for lounging around in pajamas or using after a bath.
Flats or skimmers
These are covered shoes, covering the toes and the heel, however, are not high and end just close to the ankle, leaving a major part of the top of the foot uncovered. These come in a variety of materials – canvas, rubber, leather etc. If these are colorful or with patterns like stripes, checks, prints etc. these are considered informal, and look great with skirts, capris and jeans and can be worn to a variety of occasions such as beach, movie or a casual-after-dinner- walk.
Flats in leather or patent leather in solid colors, or with sequins and bows and ribbons could be considered a little more formal and could be worn with trousers and dresses.  Normally these are slip-ons, however some could also be with tie laces.
It is good to have a casual pair of flats in a funky print and pattern and a classic pair in neutral colors like black, white and beige/ brown.
Sandals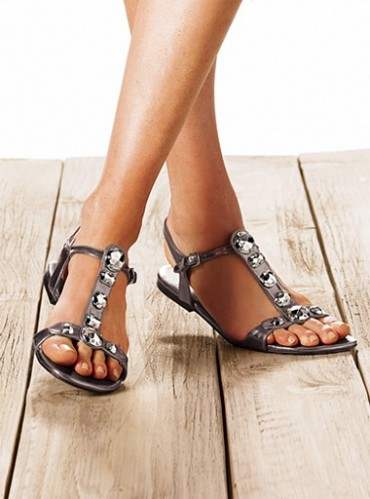 Mostly open and held in place by a band at the ankle and at the front of the foot, these are mostly to be worn during the hot summers. These could come in heels or may be flat.
Considered very versatile, these can be worn to a formal event or casual occasion. These come in various colors – brights, solids, metallic colors and could also be embellished.
Athletic shoes/sneakers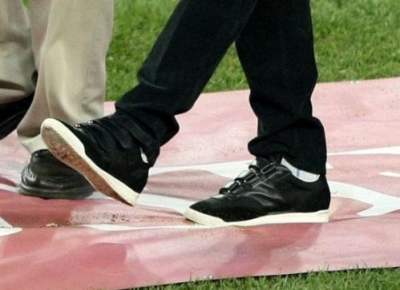 Also known as sport shoes, these are a must if you do any outdoor activity which requires considerable amount of time standing, walking or running around. Wear these if you are going to a supermarket, taking your dog out for a walk or simply gardening. The shoes are mostly padded and provide enough support to the foot for doing strenuous activities.
If you are doing a physical workout, it is best to buy and wear shoes meant especially for the activity such as running shoes, trekking shoes etc.
Pumps and Mules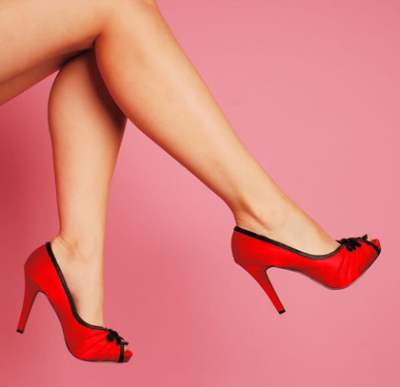 These are closed shoes, mostly with a small heel. These are considered very formal and look good with trousers, western suits, dresses and skirts. Peep toe pumps are very trendy this season as well as predicted to be in great demand in the future as well. Good and comfortable pumps are a rare find and should be taken care of well once you lay your hands on them.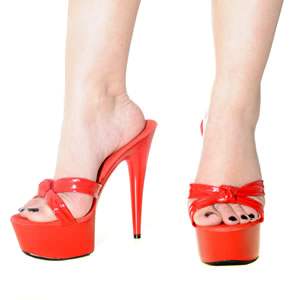 Another form of pumps, which cover the front, but the backs are open are known as mules. These again have their own unique style and come in various styles and heel sizes. Pumps and mules could be made in pure leather, suede or micro fibre. It is good to have pumps in neutral colors such as ecru, cherry red, beige, chocolate and black.  In order to bring in variety, you could choose varying heels lengths from a standard 2-3" to higher lengths of up to 6". The heels could be kitten heels or blocks as well.
Wedges and platforms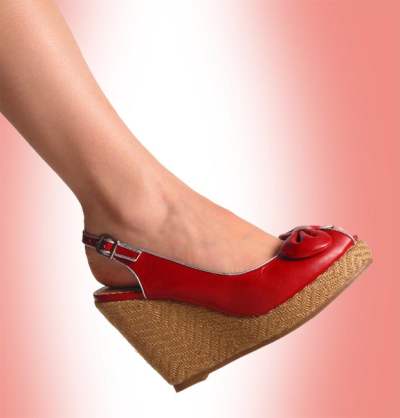 High heels can make a woman feel feminine the way very few things can! Wedges and platforms are high heels which have a broad base through the length of the foot, making it comfortable to wear for a long period of time. They come in the form of open sandals or flip flops and are usually made in various materials such as fabric, leather, jute etc. with wooden or rubber heels.
These look good with jeans and other informal wear.  You could have neutral colours or you could have colours matching with every outfit of yours.
Evening shoe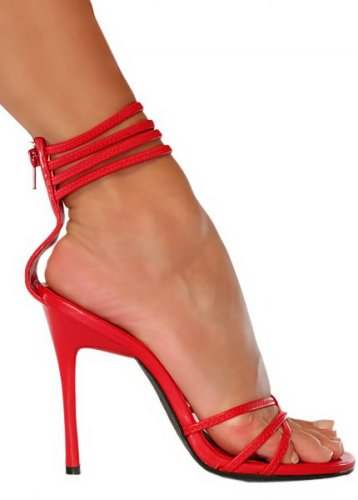 We have talked so far about shoes for office and casual wear. In every girl's wardrobe, there must be one shoe which is her special shoe, one that she wears to special occasions such as a candle light dinner with a special someone. These could be stilettos or a delicate high heel with a transparent heel, a rhinestone studded sandal, or something which makes her feel ultra chic and drop dead gorgeous.
Colors which are eternal favorites are definitely the neutrals and the metallic such as silver, gold and bronze.
Boots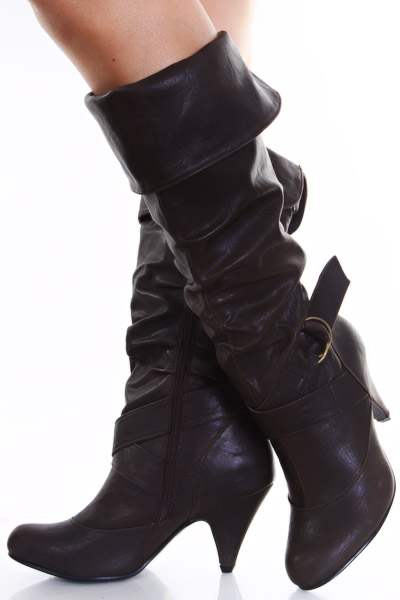 Boots come in various shapes and sizes and are a must have in every girls wardrobe. If you do not want to invest in too many boot styles, you must have a knee high boot preferably with flat heels. High heel boots look gorgeous, however, may not be a good choice if you are to walk on slippery surfaces such as ice or water.
Ankle length boots are also quite popular. Boots come in suede, leather, patent leather or even rubber (also known as gum boots, ideal for monsoons). They may have fur trimming which keep you warm during the winter months. Boots look fabulous on skinny jeans, miniskirts with leggings and even dresses. If you choose not to have too many boot styles, it is best to have them in dark colors like black and brown.
Apart from the above styles, you could have many more shoe styles which you feel add variety to your existing collection. Do read about the shoe selection tips and the most comfortable shoes to have in our separate article.
Happy shoe shopping!