Designer Katya Leonovich showcased her Spring/Summer 2013 collection during the Mercedes-Benz Fashion Week on September 08, 2012 at Lincoln Centre in New York City. She continues to make a bold statement as seen in the design techniques used for her creations, some of which she developed while in Paris, Moscow and Rome. This S/S collection was all about fine fabrics, softer looks and a more feminine touch with dynamic, fluid forms. 
Her collection was filled with an array of bright colors and whimsical prints that had an underwater oceanic vibe to it with shades of blue, brown, purple, grey and green visible over soft, flowing chiffon, taffeta and organza drapes. The leather elements used in her creations were also really eye catching and added a nice textural contrast to the collection.
While the cuts and drapes of the garments were interesting in their own way and had beautifully hand painted watercolor prints on them, the common element amongst all her various creations were the beaded appliqué headbands worn by the models.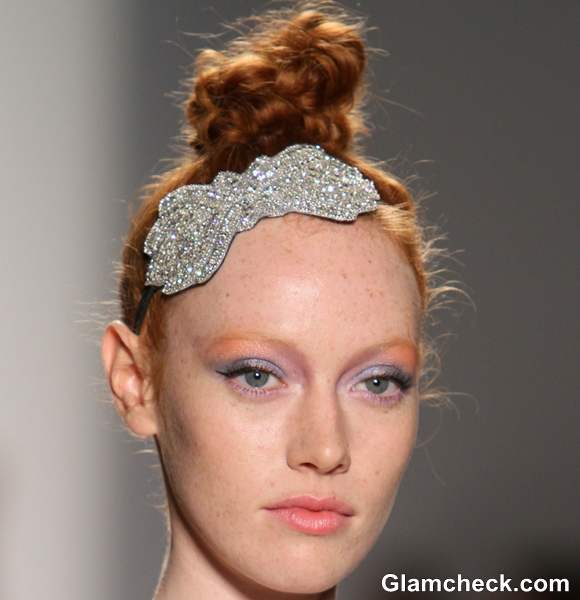 S-S 2013 Beaded Headbands – style pick
These embellished headbands were created by Jenny Dayco and though this wasn't exactly something new that we've seen on the runways, it definitely worked with this collection.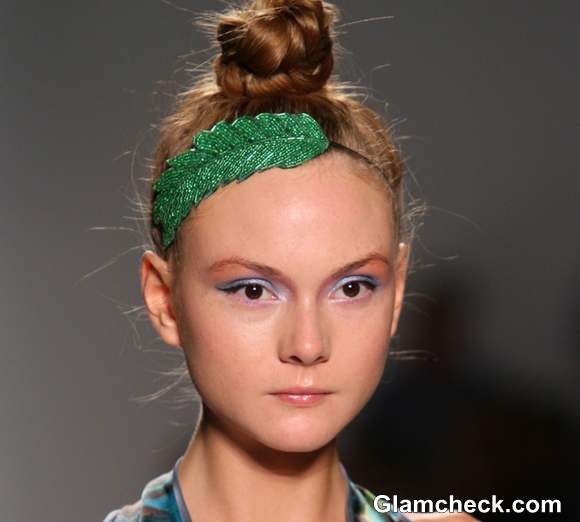 Accessories Trend S-S 2013 Beaded Headbands
Each model had her hair pulled back into a stylish though slightly messy top knot with a headband to match the colors of their garments that were in the shades of the seas. These beaded leaf headbands were set along the right side of their heads for emphasis and were just right to add bit ornamentation to the more simply structured silhouettes.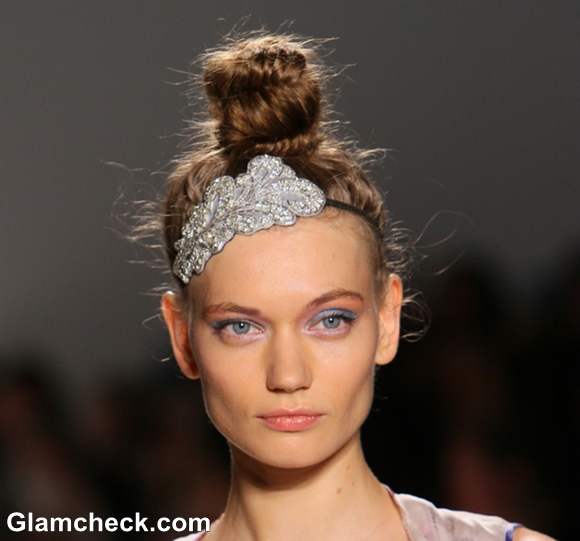 S-S 2013 Accessories trend – Beaded Headbands
Each headband was uniquely crafted with some featuring a close-set pattern of leaves, and others with leaves that were spaced out. It is also interesting to note that some of the beads used to create these headbands were in electric shades of green and blue that made them stand out when worn with the garments that had a softer look. Even the grey headbands had a sparkle about them.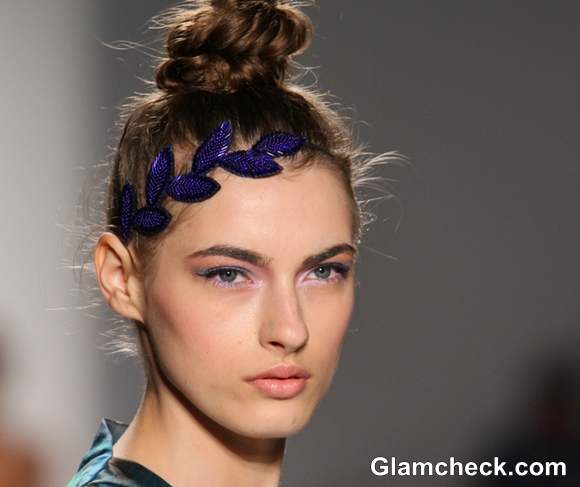 S-S 2013 Accessories Beaded Headbands
The makeup was kept to a minimum with the models walking down the ramp with coral colored lips, a very light blush and a bit of eye makeup. Their natural looking makeup sure kept the focus on the clothes and accessories.
Personally, this creation had an "old meets new" feel to it with the headband and garment pairing. But it seems that these headbands are sure to be on next season's trend list and something we must keep our eyes out for. The best feature of this collection was the color and texture, with a variety of techniques and skill on display; right from the shoes on their feet to their gorgeous embellished headbands.
Shutterstock