The right accessories are a very important part of any look. Wrong accessorizing can completely ruin your best dresses and shoes while choosing the right ones can make even a mundane outfit interesting. Thus, they are an essential and integral part of fashion.
So, here we give you a lowdown on what's in and what's out in the world of accessories. Choose well!
Handbags
Handbags are a woman's favorite accessory. This season strike the right chord with the fashion police by carrying them in styles like clutch bags, satchel bags, sling bag and frame bags. The colors palette should be neutral like white, black or earthy tones. For an extra bling or for a night out, you could try metallic hues. Fur has made a big comeback this season, with leather remaining the quintessential favorite. Check out these styles of bags and choose the right one for every occasion.
Fur handbags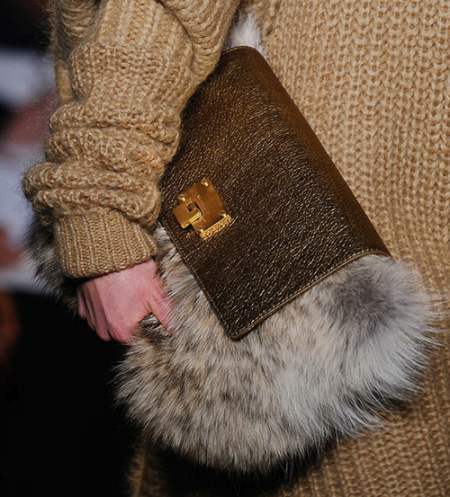 Michael Kor Fur clutch bag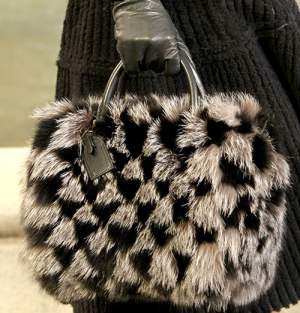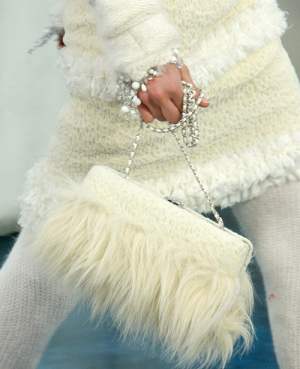 Louis Vuitton Fur handbag                                           Fur clutch with metallic straps by Chanel

Fur bags make a big statement this time of the year. From fur coats to fur boots to now handbags, this trend seems to be ruling the roost. Go for faux fur for the sake of nature.
Must-have Styles: Buckles, chains and embellishments are big in fur bags this season. Go for a michaelkor like clutch style if you are the kind who likes carrying around big bags. Or go for small ones by Chanel with a metal or a braided chain.
Colors to flaunt: Match the color of your fur bags to your outfit or carry neutral hues.
Where: For a nice dinner date, you could carry a fur clutch in sophisticated colors like white and beige. Bags with chain which hang pretty on dainty hands are extremely trendy. Large fur bags in darker shades will work well during the day too.
With: Pair them up with well tailored clothes like dresses or jackets and tights.
Hot Tip: Do not over accessorize while carrying a statement fur bag. This takes away the attraction from the bag.
It is often too difficult to carry an all fur look, complete with a fur coat and bag. So, it is best to avoid this particular all-over look.
Simple and classic leather clutch: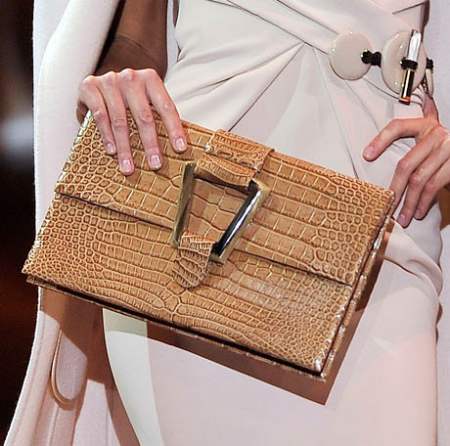 Armani leather clutch
Simple and classy, leather clutch is not just a fashion trend but a fashion necessity.
Must-have Styles: Go for ones in textured leather and in medium sizes. Embellishments are out.
Colors to flaunt: Beige, brown and tan are sure to help you sail through the day.
Where: This classic clutch can be your faithful companion when you don't need to carry your entire wardrobe with you. This style forces you to leave junk at home and carry only the bare necessities. Rock a cocktail party carrying a simple and classic leather clutch.
With: These clutches look best when carried with simple and elegant dresses and some heels.
They do not go very well with a casual look but you can wear a pair of dressy jeans and some high heels to rock this look
Hot Tip: Basically, the look to achieve is one of sophistication so make-up should also be done in light pinks and pastels.
The frame bag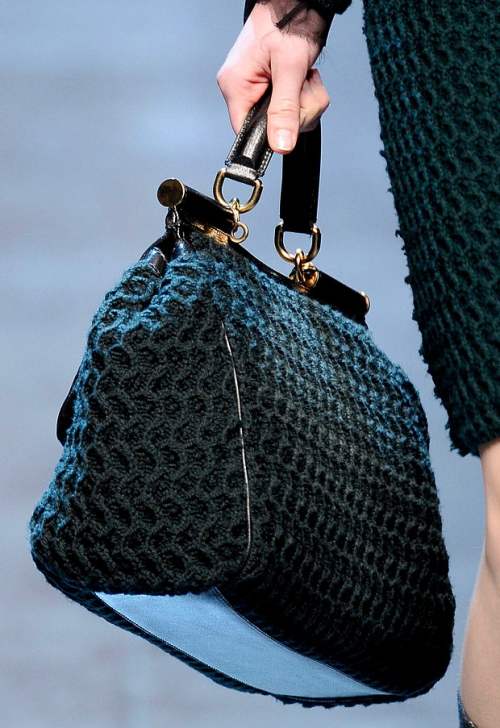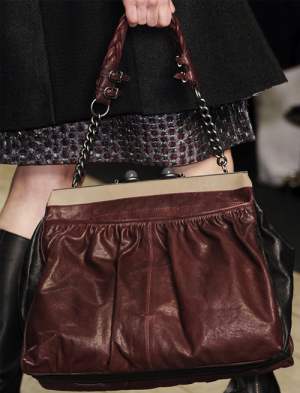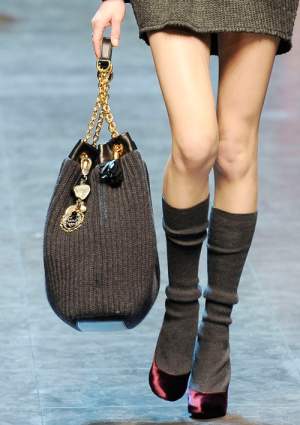 Antonio Marras Frame handbag Fall-2010       D&G Frame handbag Fall 2010
Sexy, elegant and stylish, frame bags are a must-have accessory this season.
Where: For the lady like look, go for the feminine frame bag.
With: Try this structured bag with a full skirt and kitten heels to achieve a vintage and sophisticated look. You also make your look chic by carrying a frame handbag with an edgy outfit.
Must-have styles: This bag is supposed to give off a look of luxury and femininity. So go for soft leather and suede. If textures are your thing, make sure they are understated. Self-texturing is OK as long as it is not over the top.
Colors to flaunt: Again go for neutral and earthy shades like black, beige and tan. Add just a little bit of bling in form of chains and plaited handles to break the monotony.
Hot Tip: Perfect for women who like to carry their entire wardrobe with them. It is a miracle how you can fit so much in that bag!
Satchels and buckle-front bags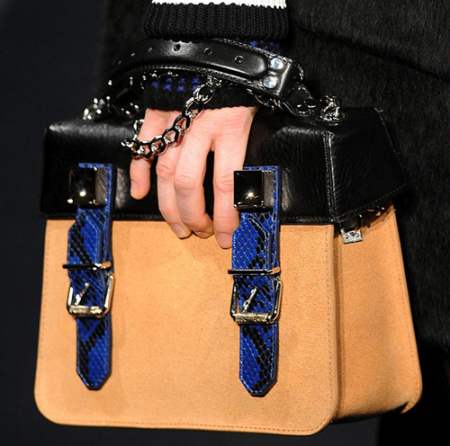 No longer only for school kids, satchels and buckle-front bags have been ruling the runways this fall.
With: Leather satchel bags in a variety of styles ranging from school boy inspired look to modern clasp-fronted bags are in vogue this season, so you can team them up with all your favorite outfits.
Where: This look is best if you want to carry a lot of stuff with you without compromising on your style quotient. They are sassy and cool and still have loads of room.
These bags are very easy to carry too. You can hold the handle in your hand or just throw it across your shoulder.
Colors to flaunt: Leather suits these bags the most, but suede in beige or brown also works.
Must-have styles: Try this style in textured leather for the edgy yet chic look.
Hot tip: Go for contrast color bags to give them a quirky twist.
Sling bags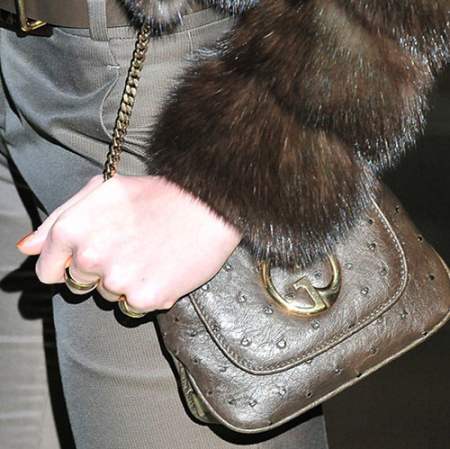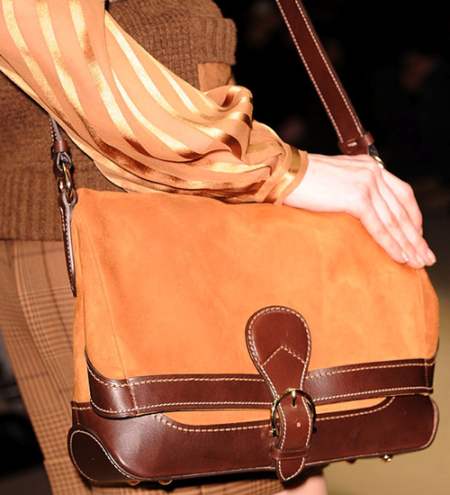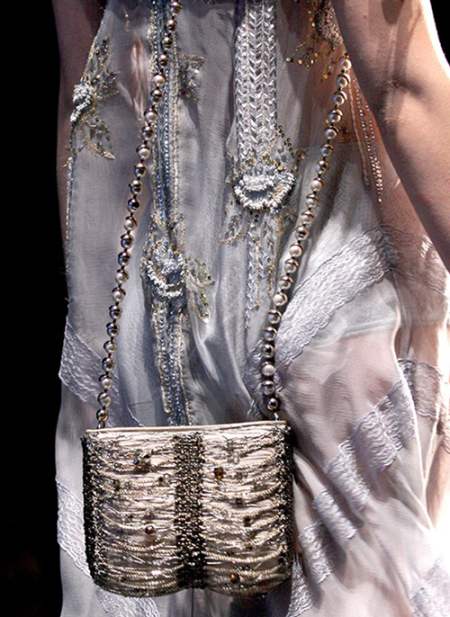 Ferragamo sling bag Fall 2010                                     Dior sling bag Fall 2010
Sling bags continue to work their charm this season too. Whether in a cross-body style for a young look or with pearl chains for the diva look, this style can suit your every need.
Where: These styles are not exactly very functional as you can't carry more than cash and maybe a lipstick in it. It is best suited for a casual night out with girlfriends.
With: Team up your sling bags with skinny trousers and fitted fur coats.
Colors to flaunt: Earthy shades like beige and brown. Go for white bags with pearl chains for elegant sophistication.
Must-have styles: Check out Cavalli's plaited leather version in contrast with Dior's pretty pearls.
Gloves
With the mercury dipping, gloves are a must-have this season not only for the 'it' factor but also to keep your manicured hands warm.
Most designers paid full attention to this accessory on the runway, so we suggest you do too.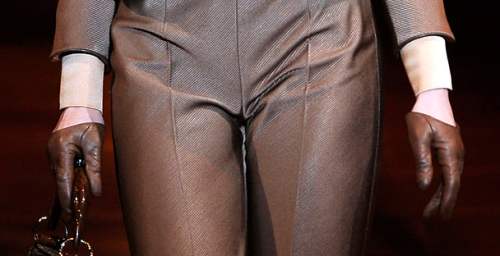 Louis Vuitton gloves Fall-2010                                  Michael Kors gloves Fall-2010
Colors to flaunt: Go for earthy tones in lengths ranging from wrist to full arms depending on your choice.
Must-have styles: Suede, fur, knits and leather gloves with patchwork, cut-outs and cropped detailing will set your look for the season. Woolen gloves were also showcased in this season's catwalks.
Suede gloves look much more chic than any other variety. If looking like a diva is your first priority, this trend is just right for you.
Cutout gloves as portrayed by Givenchy are another trend ruling the roost. Though it doesn't offer much warmth, it is just right when is whether is not too cold and pleasant. Wear it in tan leather to get the look which is straight off the ramp.
Hot Tip: Leather gloves are classic and if you have to own a single pair, choose leather.
Jewelry
Every woman's first love, jewelry has to be part of every wardrobe. This season, trends dictate it to be either minimalistic or over the top chunky statement pieces.
Minimalistic Sophistication: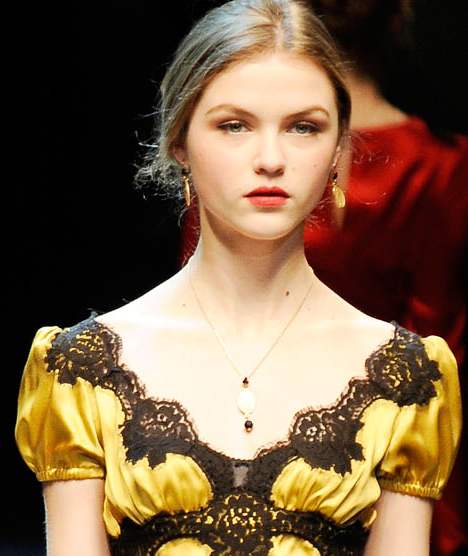 For the minimalistic look, go for elegant drop earrings, chain with pendants etc.
This look works best with formal wear to give you the right air of being stylishly sophisticated.
Try with your formal coats a la Dolce and Gabbana. Or pair with your most elegant gowns.
Keep your makeup light to embody sophistication.
Chunky Statement Pieces: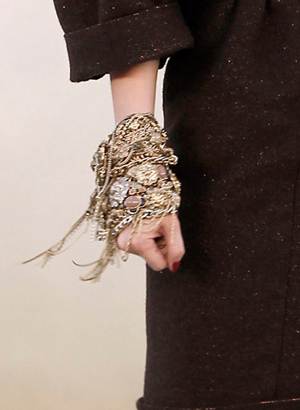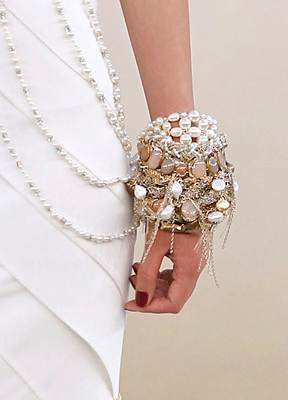 Chanel Chunky bracelets Fall-2010
You can make a statement with chunky cuffs with lots of detailing like chains, stones, fringes, beads, pearls etc.
Pair them with solid color dresses with clean silhouettes to balance out your look.
Don't wear another other accessory to avoid looking like a Christmas tree.
Golden Look: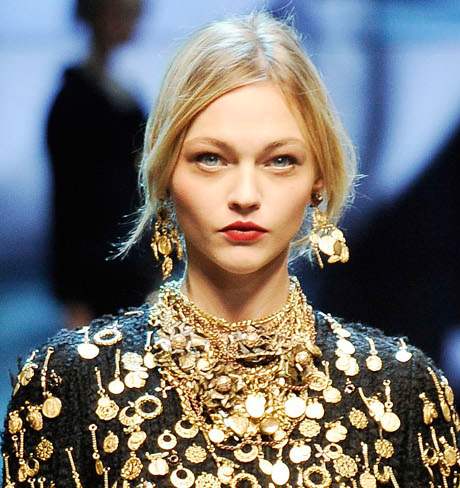 Golden look is also in fashion as showcased by Dolce and Gabbana.
Carrying off this look can be tricky proposition as you run the risk of being too much bling.
Go for a single statement piece like cuff, chain, earrings or brooch to avoid looking too made up.
Wear simple clothes and makeup to allow the jewelry to be the focal piece of attraction.
Belts:
Belts are a classic accessory. They define the waist and sometimes even create the illusion of having a slim waist.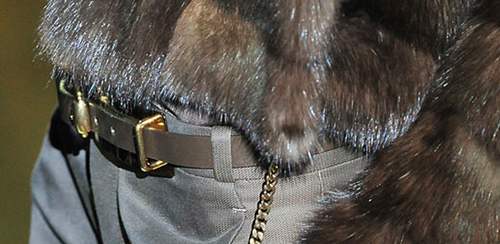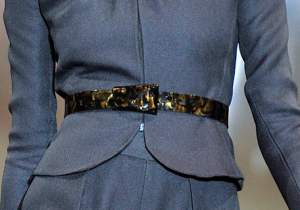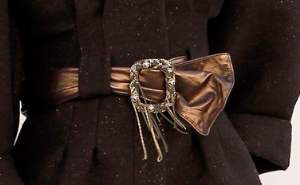 Must-have styles: This year they are predominately thin to emphasize on that perfect curve of yours.
Colors to flaunt: Go for solid colors and simple buckles to not over-do you.
How: Wear them on the waist and over you outfit this season.
Hot Tip: Wear belts in contrast color with a monochromatic outfit. Alternatively, you can also pimp up a boring outfit with an embellished belt.