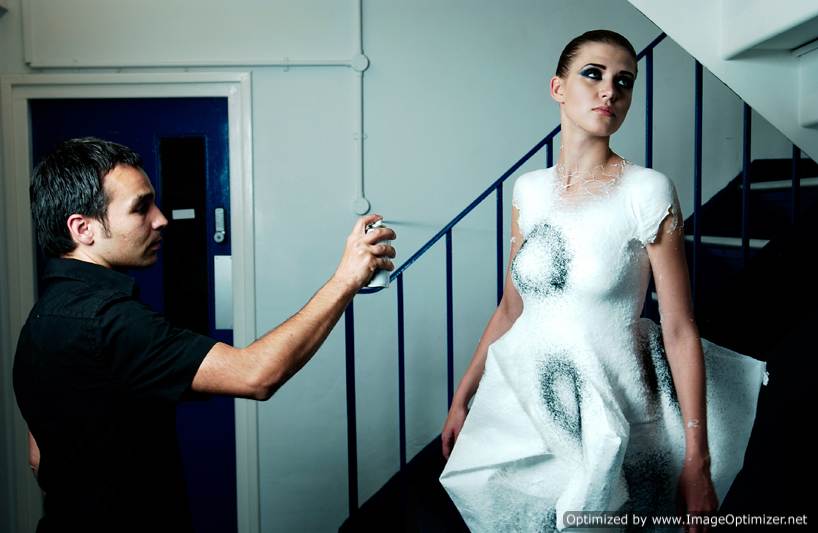 Giving snug fit an entirely new definition, a British company Fabrican working in tandem with the Imperial College London, has come up with a very interesting concept of spray-on fabric. The instant and non-woven fabric can be sprayed onto the human body or any other surface when the solvent evaporates and takes the shape of the surface. Fibres ranging from natural to synthetic can be developed from the aerosol spray and the fabric so formed can be washed and re-worn.
According to a spokesperson from Fabrican, this technology will find its application not only in the field of fashion and apparel but also in medicine to layer bandages without touching a wound.
Certain challenges like strong smell of solvent etc have to be worked out before this cutting edge innovation can be put to commercial use.

Image : fabrican
Photo by: Gene Kiegel