Wrap cardigans are open cardigans which are worn in such a way that one front side can be 'wrapped' over the other front side in interesting methods. Fashion pundits predict that the trend of wrap cardigans is the biggest of all for Autumn Winter 2010. Given that the cold weather is almost upon us, this really seems to be the best time to invest in this style. Here are some tips which will help you find your perfect wrap cardigan!
Best fabrics for wrap cardigans
Since these need to drape well, fine fabrics seems to work well for wrap around. Not surprisingly therefore, these are usually found in fine knits and sometimes even in thicker chunkier wool. The main essence is to have a fabric and style which can easily be draped.
Fine wool like cashmere and mohair are often the best choices for warm wraps. Silks, acrylics, nylons and cottons blended with wool knitted in very fine gauge are also often used to make wraps for less cold weathers. Patterns like cables, ribs, popcorn, marls and other textures etc. are common to have on thicker and finer fabrics to give a unique look to the cardigans.
Wrap cardigan Colors
Predicted as being big for this season are the classics – black, red and wine. Apart from this browns, bright pinks, navy are also the season's favorites, Metallic shades such as copper, gold and silver which are knitted to be a part of the fabric by way of lurex or as a part of value addition such as sequins and embellishments are also hugely popular his season.
Choose a neutral color like cream, black or beige if you wish to team these with multiple outfits. You could opt for a seasonal hot and bright color to spice up a neutral outfit.
Styling wrap cardigans
Wraps can be draped in interesting ways. Some of the common methods are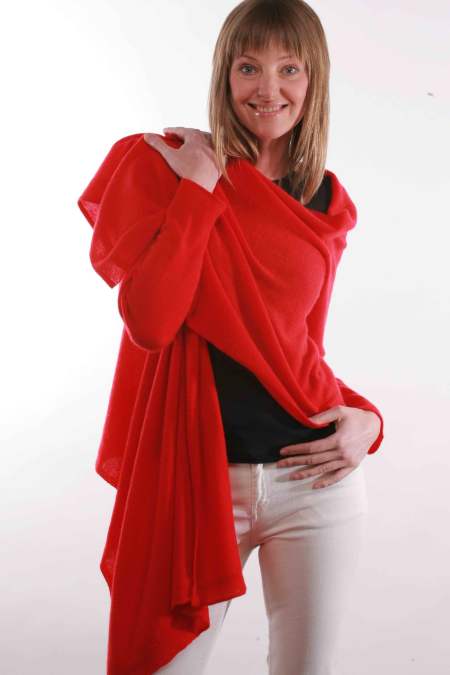 Wear it as a part of the ensemble, keep both fronts on either side, without actually wrapping one over the other. The other method is to wear it like a shawl, one side going over the other to cosily give warmth to your torso. This look is great for casual events.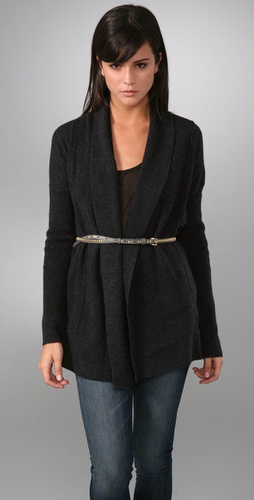 Use a belt to hold both sides of the wrap; you could decide to bring the wraps close together to almost hide the under shirt, making it look as if you are only wearing the cardigan. You could also decide to wear the belt in a way to show off the top you are wearing underneath.
Either ways, take care to choose a belt which does not have too many features as it may draw the attention away from the wrap cardigan itself. Go in for a wide black or dark brown belt to visually reduce the width at your waist and use thinner belts or even double strap skinny belts to highlight your waist. Use a belt to convert an informal wrap cardigan to a formal cardigan within minutes!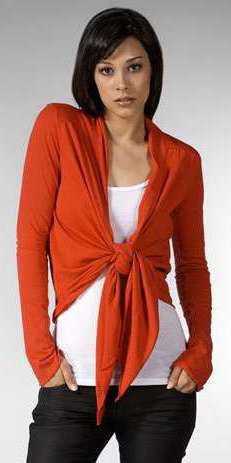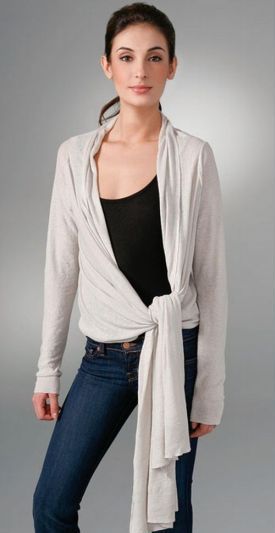 Tie up the front ends of the wrap cardigan into neat knots for a casual chic look.  The knot can be made towards one side of the cardigan or at the centre. Ensure that the knot is neatly made and there are no 'fold overs' at the neck or back area which may look unkempt.
Team it with
Wrap cardigans can be teamed with almost anything. Wear these over a vest and team it with shorts for walking your dog. Wear it on a tee and team it with a pair of formal trousers for perfect office wear. Team it with jeggings, leggings or skinny jeans and boots or stilettos for a fun evening party.
The versatility of wearing these in different and unique ways helps them in making these, one of the most popular items to have in your wardrobe.
Wrap Cardigans: Body types it suits the most
Wrap cardigans are great to flaunt your figure as well as hide them. The trick is to wear them right. They are even great for expectant mothers as they can really be cozy and provide the much needed comfort that is much required. All this, without really compromising on the style quotient!
For the apple shaped

Generally wraps have longer fronts than backs. These long front ends are what are knotted together. The knots may end up adding volume to your body and can be really eye catching and a definite no no for the top heavy. Opt instead for leaving the wrap open as is, to show off your inner vest or drape it as a shawl. Avoid the belted look as well. Cardigans made with lightweight yarns are your better bet than those made with chunkier yarns. Avoid styles which are too tight.
For the pear shaped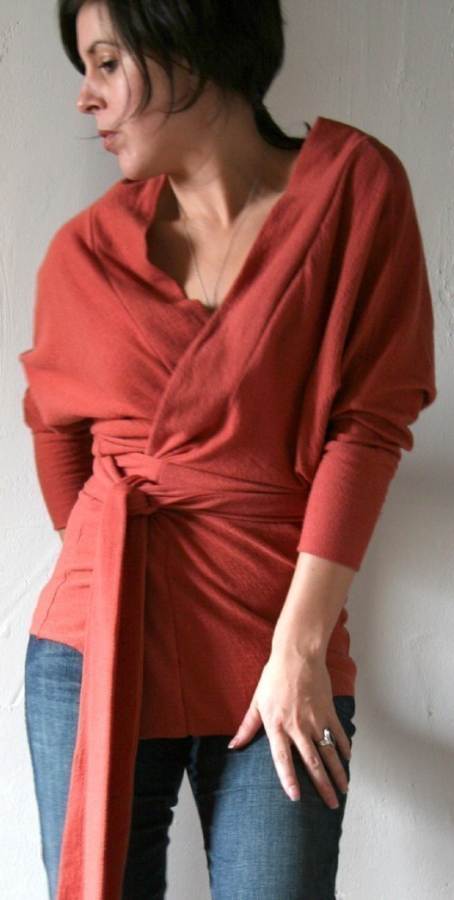 Belted and knotted look tends to get the viewer's attention to your torso, upwards from your lower half and making you look flawless! Opt for styles with the front longer than the back for the same reason.  The loose ends at the thigh area also create a disillusion of slimmer thighs and hence mask the problem area beautifully.
For the petite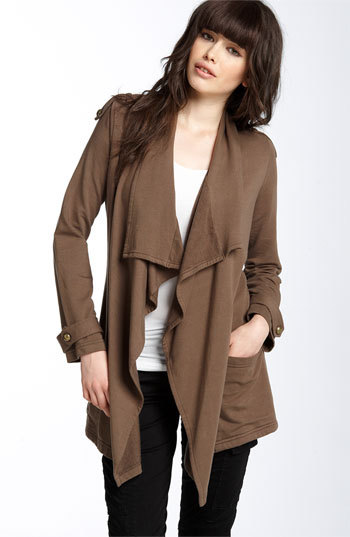 Long open wrap cardigans tend to make you look shorter. Therefore if you are petite, ensure that you do not buy wrap cardigans which go beyond your hip level at the most. A short bolero with ties at the front is a style which can look great on a petite figure.
Wrap cardigans look great on one and all; go get one for yourself today and look trendy this winters!