2010 has been a year of latex and rubber dresses for singer Katy Perry. The "Teenage Dreams" singer sported latex dresses in almost all of her performances throughout the year. The cleavage baring latex dresses were designed exclusively for her and included cute prints such as cup-cakes, small hearts, gumball and stripes.
Find below the pictures of the pop star flaunting her curves in these rubber and latex cleavage baring dresses.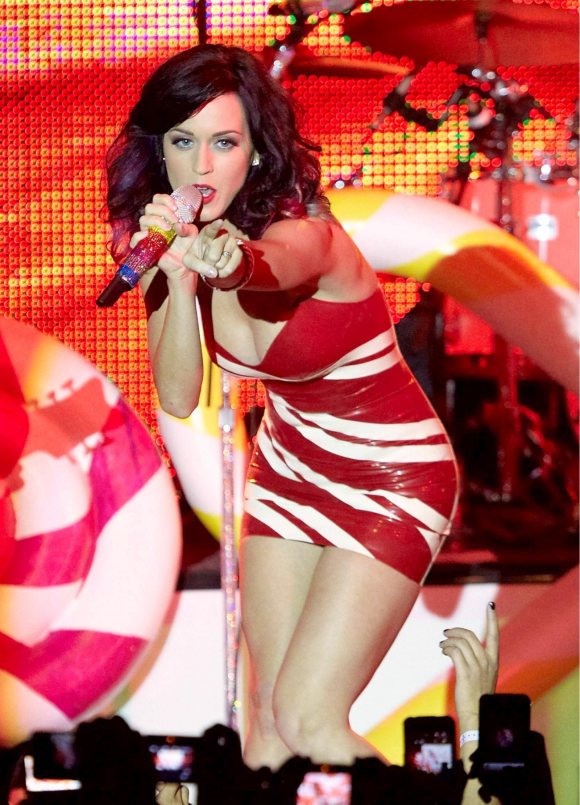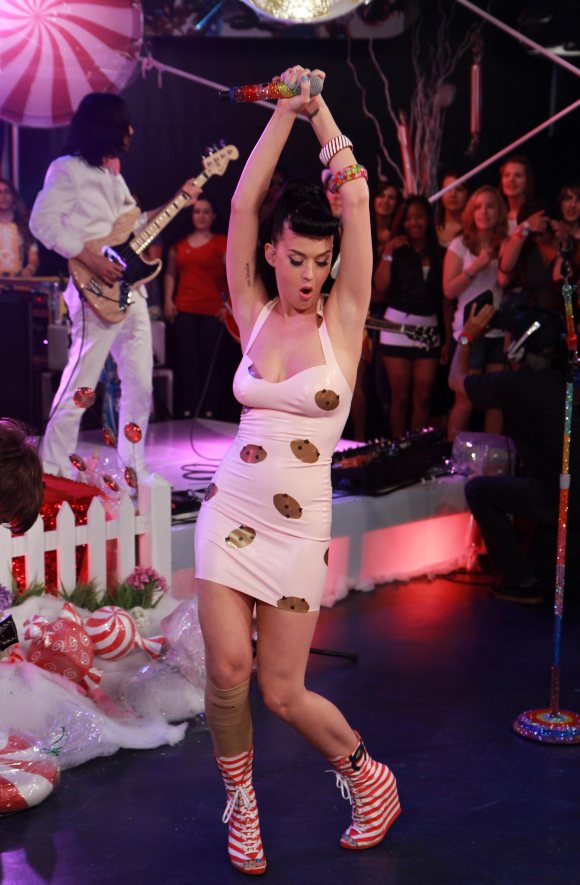 The design and silhouette of almost all the dresses are similar featuring a sweetheart plunging neckline, halterneck straps and short hemline.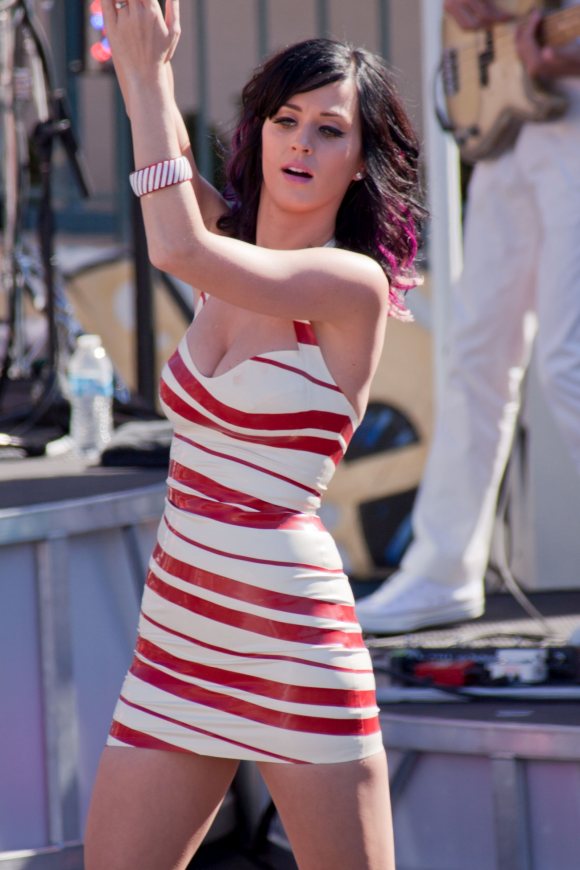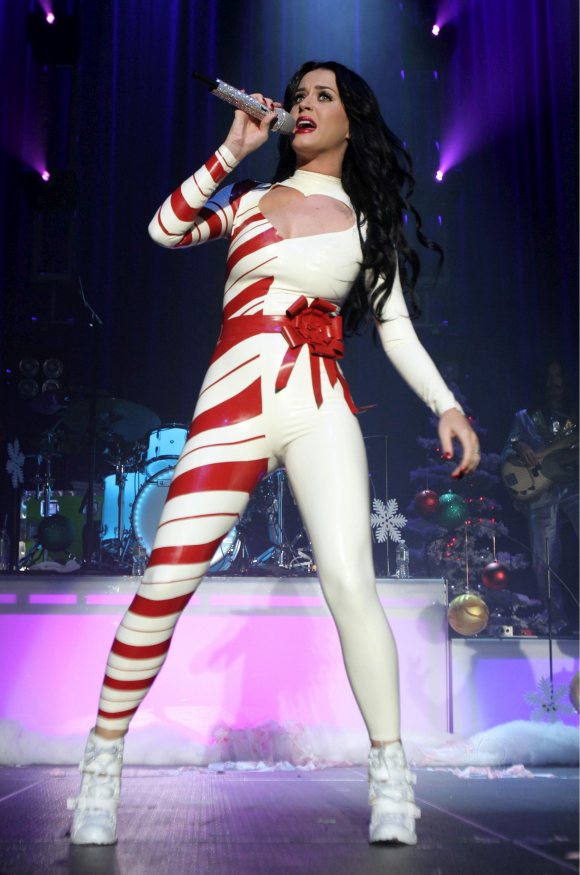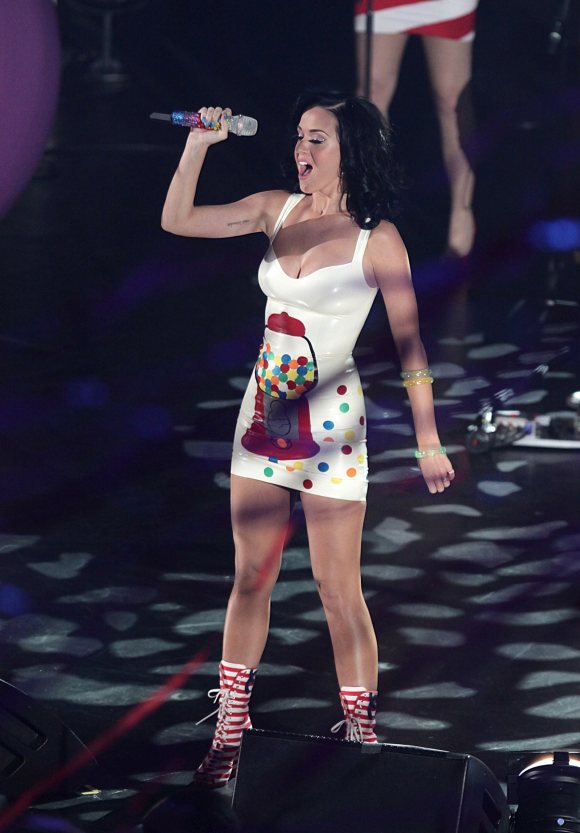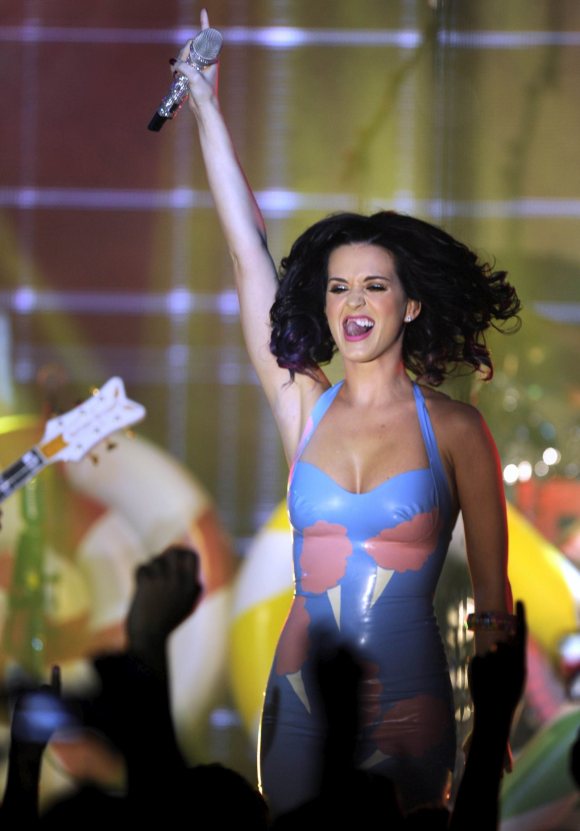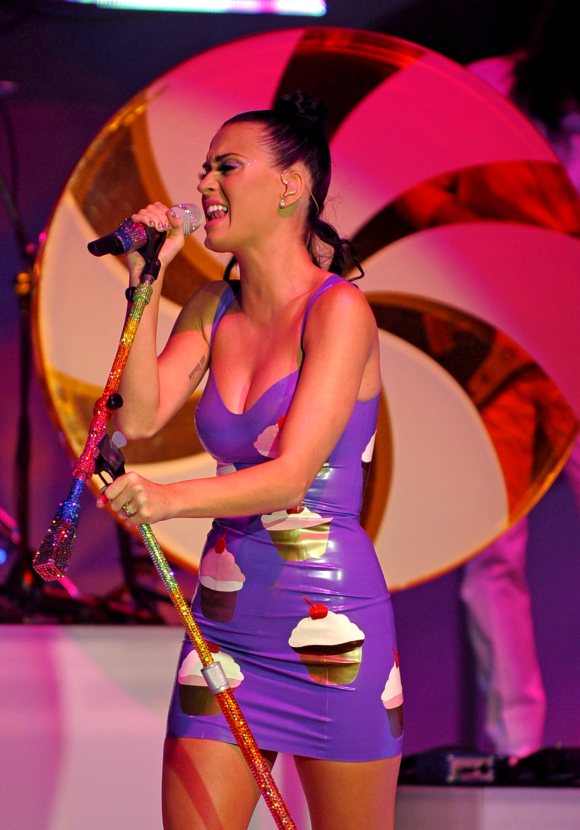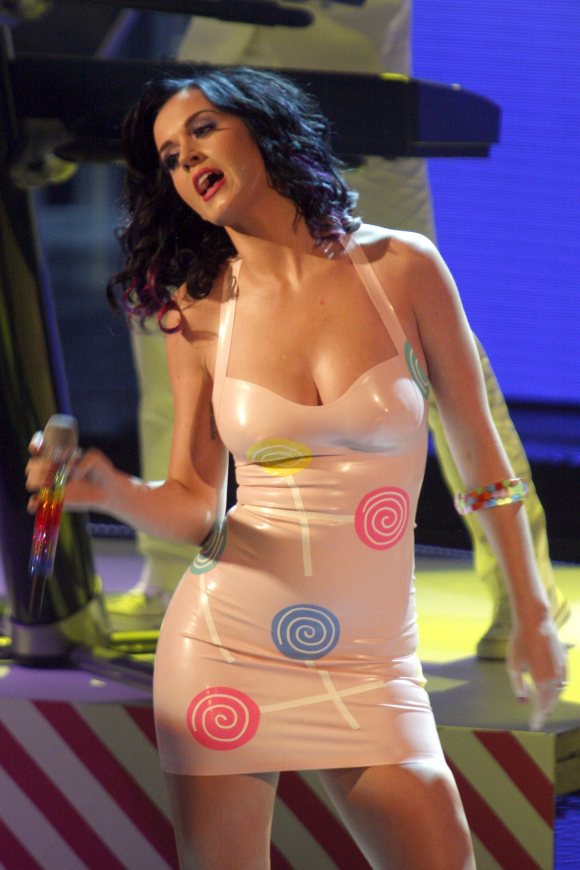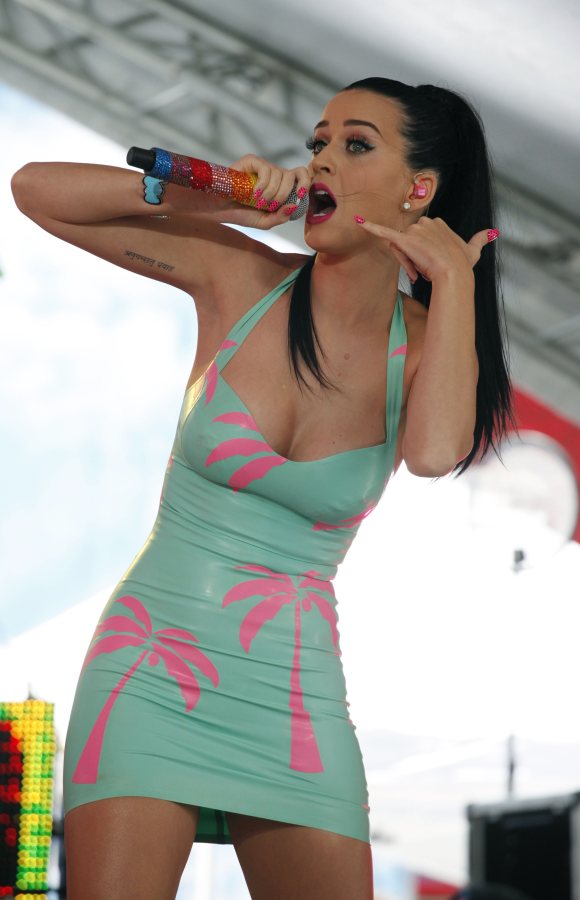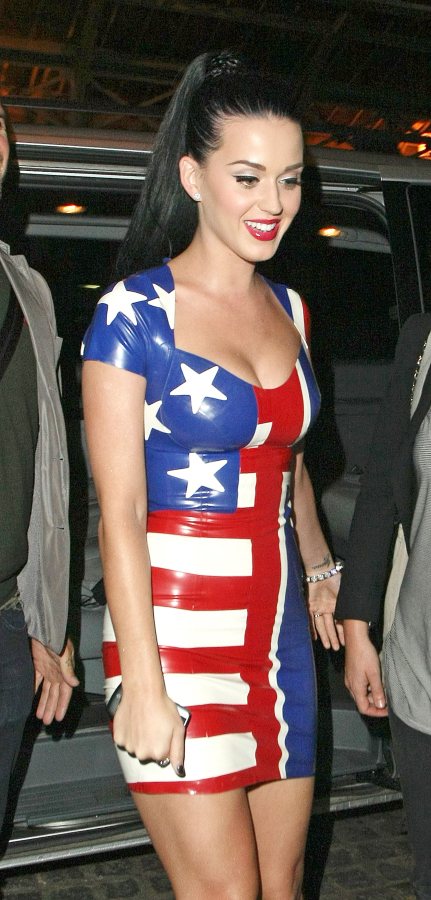 Images: hotcelebshome