At a young age of 19, Pixie Lott has not only become a raging singing sensation but also a style diva. She rarely disappoints fans with her look and is known to be quite a stunner. Her cute hair dressing techniques have always got a thumbs up from the fashion police. Her casual beauty only helps the young diva to carry off simple looks, all this while looking gorgeous.
Lott looked cuteness personified as she performed for the Children in Need Appeal 2010 in London. The Mama Do hitmaker sported the chic look with a hint of schoolgirl element with panache in a super short checked dress, over the knee opaque socks and killer black and white heels. But the icing on the cake was her messy blond hair tied casually into two side ponytails. The singer wore minimal and nude makeup with highlighted eyes which only added to her fresh charm. Accessorizing was minimal too with just a pair of ear studs, a couple of big rings, a cross around the neck and a very delicate bracelet.
The diva's style is so simple and easy that you can recreate the look without much fuss and wear it to a casual do with ease. Here we give you some steps to help you look like your favourite fashion icon: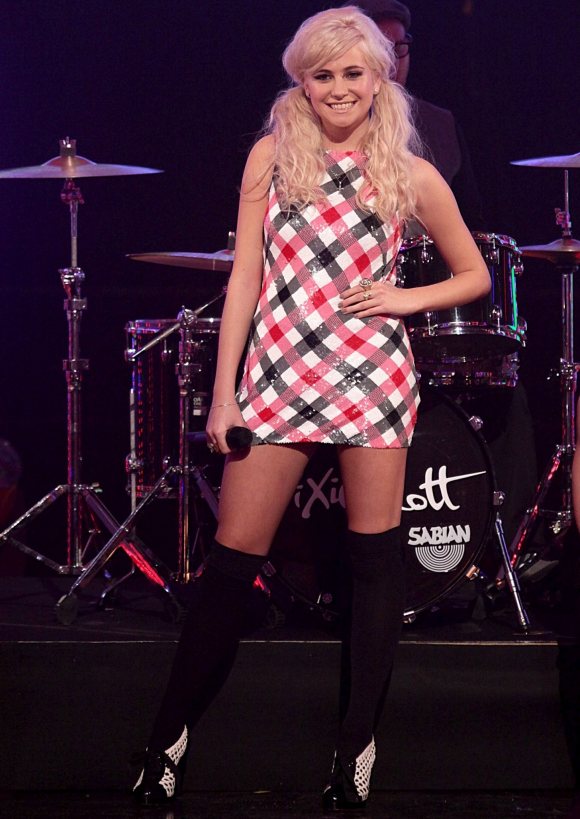 Go for a simple mini dress. If you are going off clubbing, you can choose a shimmery and glittery version. Otherwise stick to more understated dresses. Try to keep the silhouette fitted and structure clean.
Wear some over the knee socks – they are extremely in trend this season and are also known to be a favorite of Pixie Lott. She likes black, gray and bright tones the most. You take your pick too!
Pair up with super high heels. You can go for peep toes or tie up styles.
Keep your makeup simple. If you want, you can choose a focal point to highlight – either eyes or lips etc. Go for natural pinks and nude browns.
Top off with a couple of statement jewelry pieces. Do not over-do the accessorizing – you do not want to end up looking like a Christmas tree!
The most defining point of this ensemble is the way Pixie wore her hair. Check out our following steps to recreate the look.
Tips to recreate Pixie's hair-do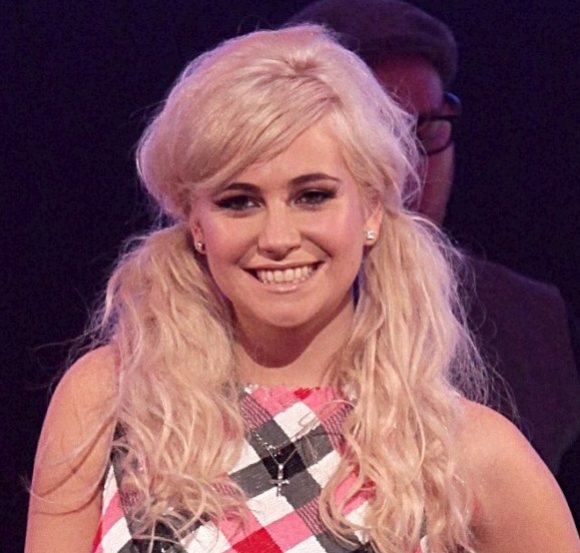 Gong for this look is easy if you have naturally wavy and textured hair. But if you don't, there is no reason to lose hope. Use some gel and use your bare hands to create waves in your hair.
Part your hair into a side parting with little or no definition. You should use your hands to create the parting too as using a comb or brush will only mess with the effortless look needed for this hairstyle.
Now just tie your hair into two side ponytails with a simple and thin hair band and voila you transform into a schoolgirl-ish diva.
Word of Caution: This look is too casual to be carried off by anyone on the wrong side of 30. So if you fall in that age bracket, there are plenty of styles and looks for you – but this one is just not one of them. Steer clear or you would end up looking like a wannabe! But young teen girls and 20-something, this look can become your signature if done correct!