Paris Hilton surprises, awes and sometimes shocks the world if not with her publicity stunts, then with her style, glamor and obsession with fashion. Here are some tips that might help you assemble your own Paris look. High heels, feminine outfits and a touch of jewels make her a complete diva, who is always 'dolled up' for any occasion.
Hair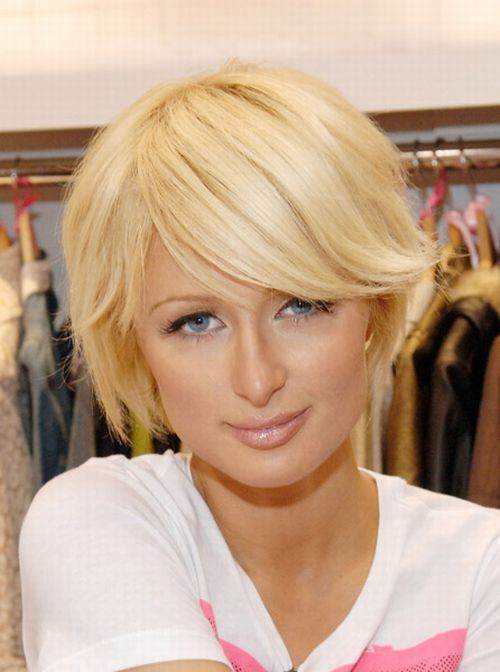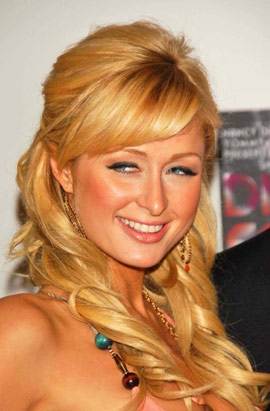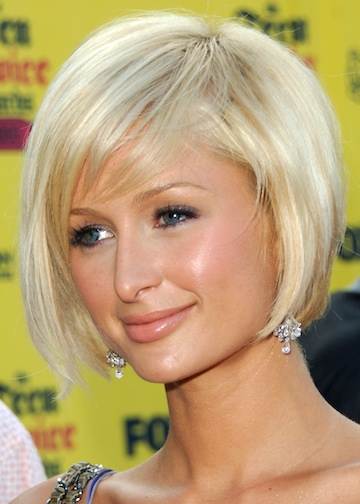 Be it long, short or somewhere in between, Paris' hair has to be perfectly blonde. It is her signature style and has never been tampered with. If you do not wish to change the color of your hair, make sure the cuts you choose are asymmetric. The hair has to be wavy and light. Go for with soft curls if kept long or straight if kept short. Side swept fringes have always worked for Paris and so it will for you. You can try the short bob she has been seen with for a long time.
Paris' red carpet look
Clothes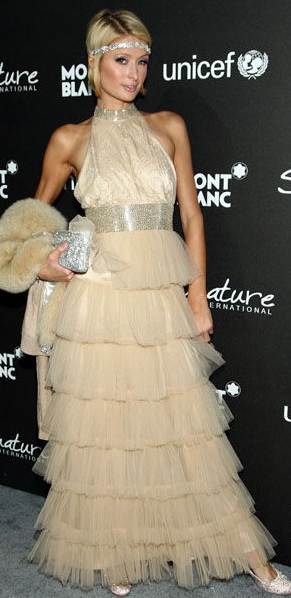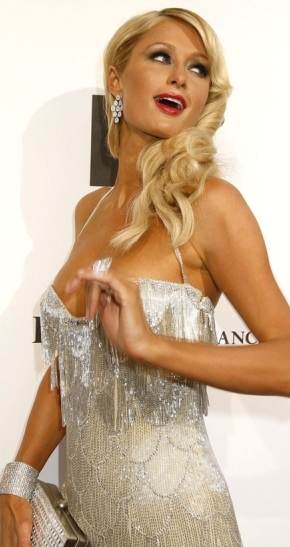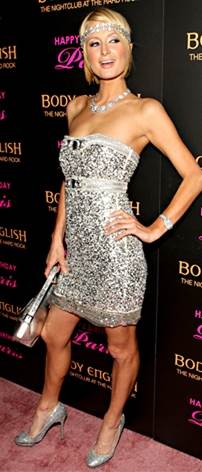 She has a penchant for the unusual and flashy, anything that would set her apart from the crowd yet remains girly enough to suit her taste. Her sense of style is noticeable in the dresses she chooses. Going for the short dresses that set the red carpet ablaze, Paris makes sure she is looking 'hot' in them.
Go for unusual colors and patterns of the dresses you choose. Bright colors or a combination of bright colors will work the best for her look. Sequins are another favorite of hers so go for the dresses that speak of shine and shimmer.
Pinks, silvers, yellow, red or blue are most often seen on her. You can experiment with different kinds of neckline, whichever suits your body type but make sure the dress highlights your waistline. Paris uses a broad belt on many occasions to attract attention towards her narrow waist. It is better to wear one that is of a shade that doesn't blend in with the dress.
Heels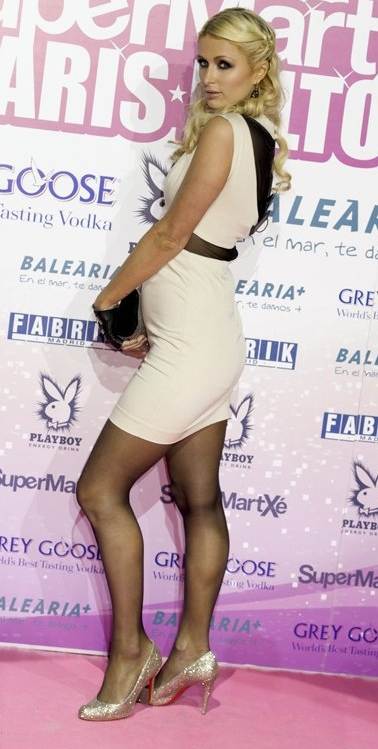 Being one of the Hiltons is not easy. If you thought you could pull off the Paris look with flats, you are hugely mistaken. Choose the heels that are at least 4 inches or more. Paris loves the high stilettos from her collection and is seen sporting them everywhere.
Accessories
Hairbands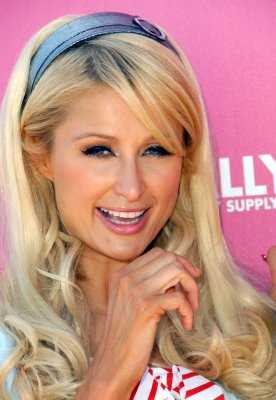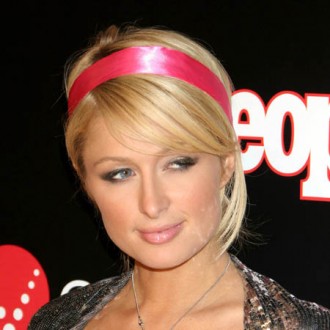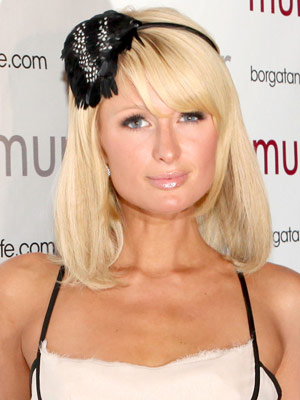 If you think the hair alone is not making you look like Paris enough, use hairbands with crystals, flowers, butterfly or beads. A printed scarf would do just as fine but save that for the more casual street wear look. Drop them to the forehead and you have another way of wearing it like Paris.
Clutch bags
A formal look for Paris will not be complete without a carefully selected clutch bag of a bright shade.
Jewelry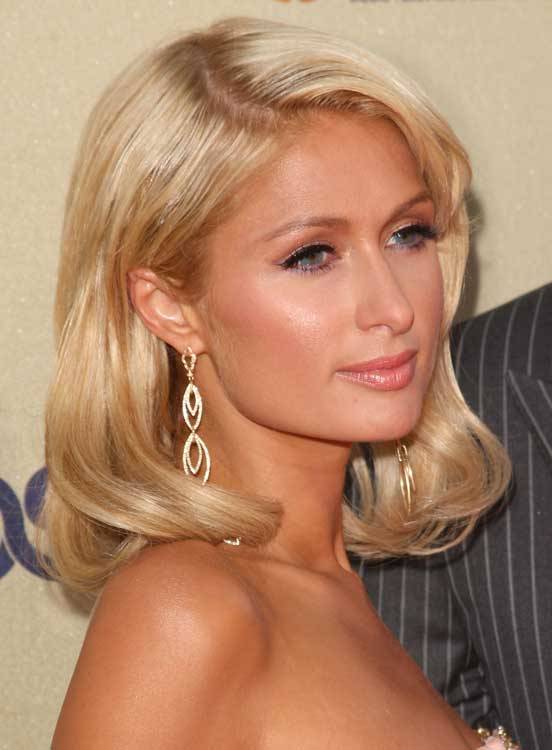 It is okay to leave the neck bare but use studs, danglers or earrings in sparkling crystals to emulate Paris in her red carpet look. A large earring is advised.
Paris Hilton street style look
When Miss. Hilton takes the streets, she is a good mix of casual and high fashion. High heels are a must here as well but the rest of the clothing differs depending on the occasion.
While going for her regular slim fit trousers and t-shirt look, it would be good to go for a shirt  in white or pink and one that has a girly print on it.
Sunglasses, those big vintage 70s glasses are ideal when dressing up like Paris on the streets. Try to get the ones with a brightly colored plastic rim and match them with your big round earrings.
Black leggings are also a must have. Wear your printed short dresses with these and a belt.
Get a medium sized tote bag for yourself and you are ready, just like Paris!