It is never too late to look back at the days gone by for some inspiration in fashion. As it has always been observed, new styles are born from those of the past. They are merely re-invented each time we're bored of the present. So if you are looking for some motivation from the golden oldies or have to attend a retro theme party, here are some tips on dressing up in your chosen style from the past. From the classy 50s to the swinging 60s and vibrant 70s, each decade in fashion history had something or the other to offer. We will identify these symbolic trends and understand the quickest way to look retro :
How to dress Retro:
The 50s Look –
It was the age of being as womanly as you could get and every woman customarily wore dresses.
50s Retro Clothing:

Retro clothing
Two dress styles that were really popular were the pencil skirt and the fuller knee length skirt dress. To try the former look, go for a high waisted pencil skirt, combined with a fitted shirt and short jacket.  You might even need to add extra darts to the shirt to achieve the 50s look. Everything needed to be immaculate during those times so every piece you put on should be well tailored.
For the other style, use a knee length dress that has a full skirt with multiple layers and shirt collar. A waistband was required to make the waist appear narrower than it was. Solid colors or soft floral prints are ideal for these dresses.
50s Hairstyle, Shoes and Accessories: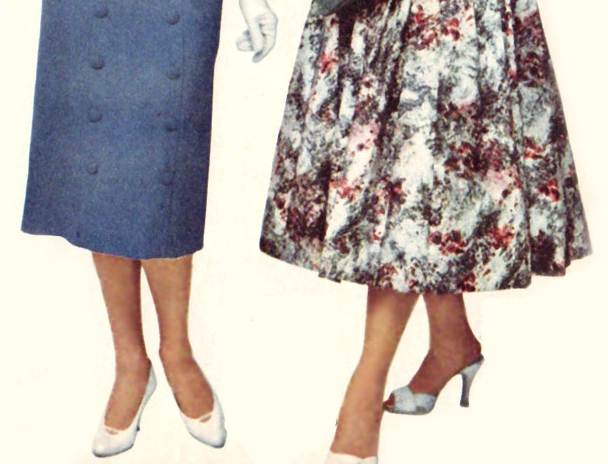 Pointed toe shoes were common in the 50s. Try getting these in medium heels to accessorize your retro clothing.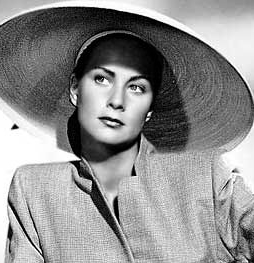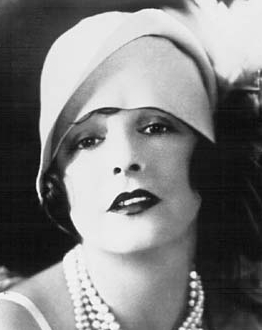 Headgear was an important accessory in this era. Wear a pillbox hat (round shaped structured hat ) if you can manage to get one and if you can't, a beret or any other small rounded cap would do.
A short jacket with three quarter sleeves will be good for the 50s style. Make sure all the colors match or one of the elements is of a contrasting shade whereas the rest of them of the same color.
The 60s Look –
The swinging 60s brought a burst of colors with itself. It was the time when designers like Pucci and YSL introduced their unique styles. So the dresses became shorter and more geometric and the prints became brighter and structured.
60s Retro Clothing :

Retro clothing
The perfect choice for a 60s look would be a short A line dress, preferably above the knees, in a mix of colors or Pucci prints. Don't forget the typical angel sleeves that are so reminiscent of this era. These continued to come in and out of fashion ever since but originated during the 60s.
You can use colorful stockings with the dress or can go for bare legs.
60s Hairstyle, Shoes and Accessories: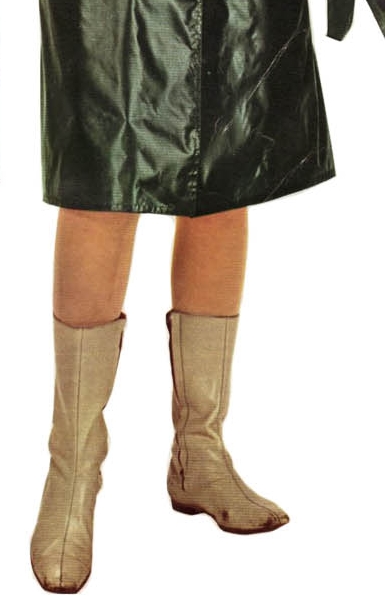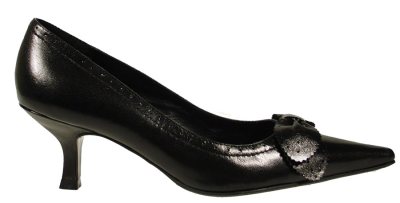 The knee high boots would be ideal for pairing up with your short dress. If you do not wish to wear boots, try shoes with block heels in solid colors or kitten heels.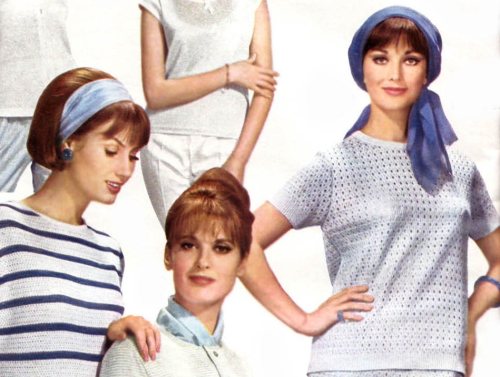 Most 60s hairdos were incomplete without a hairband. You could use a plain band or one with prints on them. Keep your hair nicely set in soft curls or a short blunt hairstyle.
The 70s Look –
The 70s look is most popular when talking of retro clothing. It was one of the most characteristic decade for fashion with the hippies taking over the world.
70s Retro Clothing:

Retro clothing
A loose maxi dress in ethnic prints is enough to make you look 70s. But there were other significant styles that can be tried out. When going for a hippie look, choose kaftans, loose tops and skirts in light fabrics with prints that can either be psychedelic or inspired from African motifs.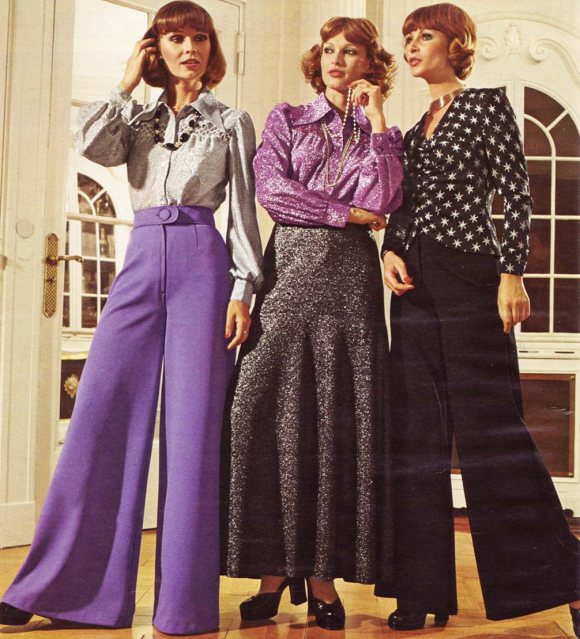 The other popular 70s look are the flaring pants and crisp shirts look. Bell bottom jeans that flared out from the knees should be considered. Better to go for one that has a high waist. Pair it up with a full sleeve top or shirt. Remember the old Charlie's Angels? We're talking of the same trousers and shirt style here.  A fitted vest can also work here.
70s Hairstyle, Shoes and Accessories: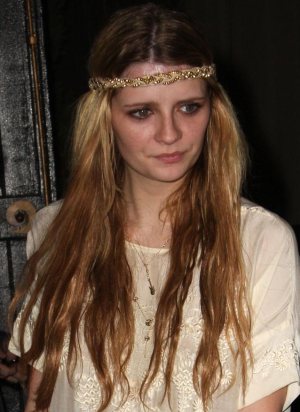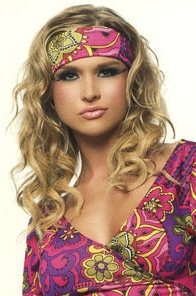 Hippies didn't care much about their hair, so we can say, because of their rebellious nature and free spirit. They were among the firsts to not have perfectly set hairstyles, instead, left them open and unruly. Men even began sporting dreadlocks and side bangs. For women, it was letting their locks long and straight. Though open hair might work best, you may also try the low ponytails on either sides of the head.
However, for the second look described above, you may try the typical wavy hair with big soft curls and lots of volume as seen on actresses of that era.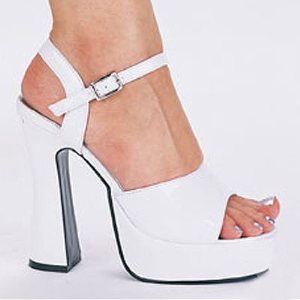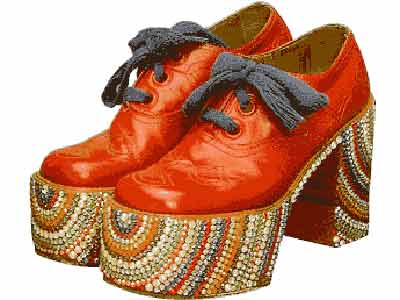 Platform heels, wooden wedge heels or rainbow colored shoes were some unique footwear styles of the 70s. Peace sign accessories and scarves were all the rage and so were headbands.
The 80s Look –
Punk, Disco and of course Madonna shaped the face of 80s fashion. Slim fit silhouette made an entry into the mainstream. The focus was on emphasizing what you had, whether it be hair, eyes, shoulders or the waist.
80s Retro Clothing :

Retro clothing
We have to mention the casual street look of the 80s that was so characteristic of the decade. Get yourself a pair of tights, either in a solid color, shimmer or neon. Wear an extra large off shoulder tee on top, better to sport one with a quirky statement or graphic print. With a side top pony, sneakers and accessories, this particular 80s look can be achieved easily. The tights can be replaced by skinny high waisted stone-washed jeans as well. The tee can be torn and knotted on one side.
When talking of evening wear, shimmery sequins, puffed sleeves, a lot of draping and frills attached to the neckline or the waist were the order of the day.
80s Hairstyle, Shoes and Accessories: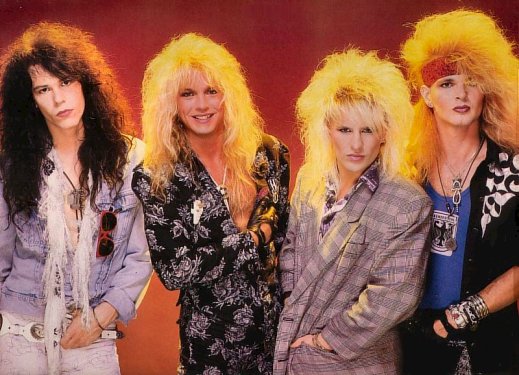 Big and frizzy hair was what everyone sported in the '80s. Try perming and back combing your hair. If you want you can put in short layers towards the top of the head and leave longer sections the way they are.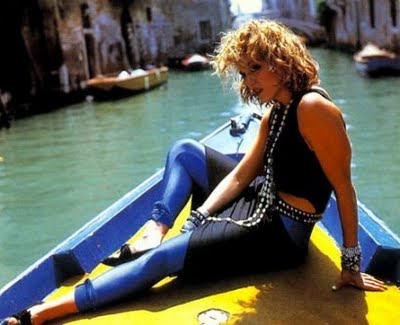 Don't forget to add a hint of gold when dressing up 80s. Those characteristic big dangling earrings or hoops are a must! Gold chains and bracelets are also to be considered to accessorize the 80s retro clothing.
When it comes to shoes, try leather ankle length boots with pointy heels. You may also try shimmery heels or flats. Other accessories include biker jackets, denim jackets, leg warmers and leather gloves.
Here were some quick tips to wear your favorite retro style!
Image: fashionpictures