Summers are here and it is time to experiment with your clothing! Trying out new summer styles and making your wardrobe a bit more colorful will be a good idea to begin with. If you haven't already looked at what's Hawaiian clothing, its time you took notice. Here is a guide to Hawaiian clothing.

Hawaiian clothing
Hawaiian fashion comes from Hawaii, a group of small Islands belonging to the United States but situated far away in the North Pacific Ocean. The islands' natives are Polynesians but the place now has a mixed population of people from diverse regions and cultures. Its tropical beauty and amazing beaches have made it one of the most sought after tourist locations. The vibrant and fun loving nature of its people reflects in their clothing, which has become a symbol of its identity and so comes Hawaiian clothing.
Hawaiian Dresses
Hawaiian clothing is a blend of beach inspired clothing with a bit of that 60s and 70s flavor to it. Therefore, a variety of beachwear and similar dress styles are ideal for it. All of these clothes, however, must feature the characteristic big floral prints, also known as 'Aloha' prints in bold and bright summary shades. Some of the dress styles you can try for Hawaiian clothing are –
Hawaiian Short halter dress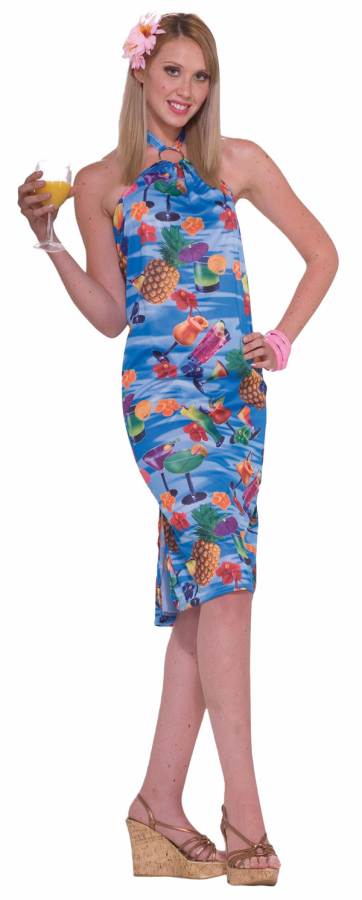 Short strappy dress should be first in the list when thinking of Hawaiian clothing. Halter dresses that are fitted just below the bust and loose otherwise are a popular choice. These dresses should fall a few inches above the knees preferably and must be in light fabrics. A simple short and straight dress may work for any occasion.
Hawaiian Asymmetric dress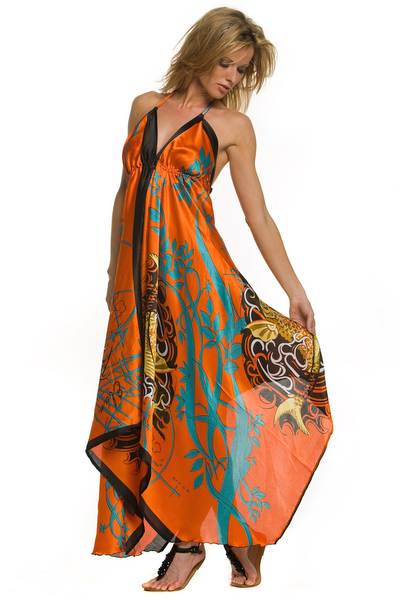 There are loads of options available in asymmetric dresses. Dresses with asymmetric hemlines or handkerchief cuts are some options that you should go for. Try them in both long and short lengths.
Hawaiian Long maxi dress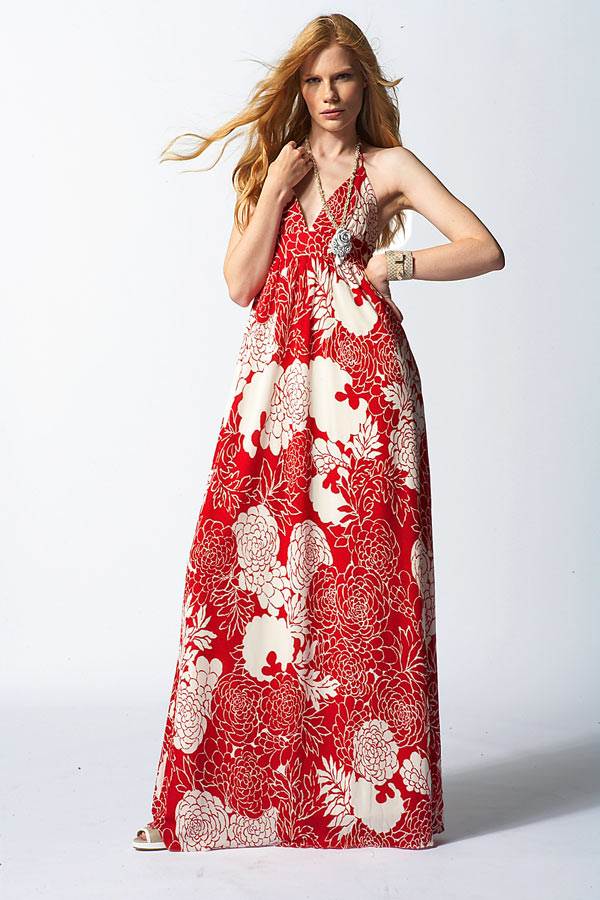 Loose and long maxi dress is not only comfortable but very stylish while keeping you covered. They can be seen in beach parties and are good for a casual day out. You can even try a tube maxi dress. That too makes for a cool Hawaiian clothing option.
Hawaiian Two piece dress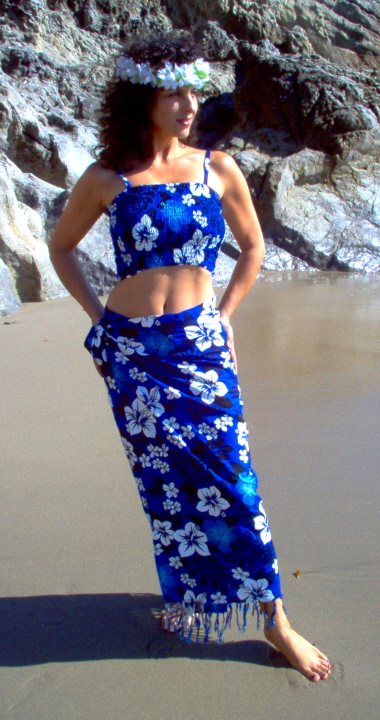 A simple wrap around skirt with spaghetti top or cropped tops in different styles is yet another hawaiian look worth a try.
Hawaiian Bouncy skirt and bikini top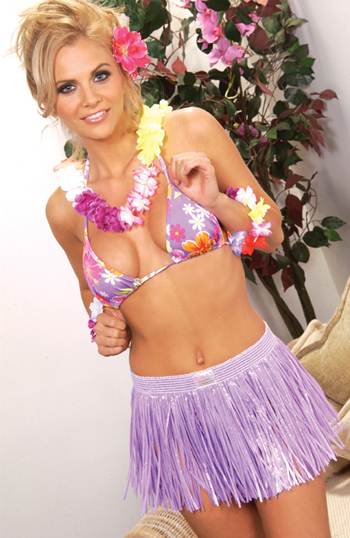 You must have seen native hawaiian girls wearing the Hula skirt and coconut shell top. Taking inspiration from them, you can try going for a short bouncy or tiered skirt and pair it with a bright bikini top. A simpler alternative can be a sarong in floral print as well.
Hawaiian hairstyles, Shoes and accessories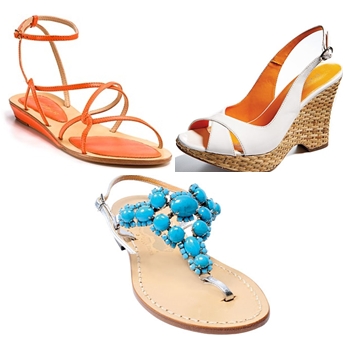 A pair of beautiful hawaiian shoes matching your hawaiian dress is a must have. Depending on the occasion, whether formal or casual, you can use different kind of footwear. For casual occasions  use flat sandals or slippers in floral prints or patterns. T strap sandals and those with colorful beaded details will make you look good.
For making the look slightly formal you can try wedge heels with bright colored straps or transparent straps. Entirely transparent pair of stilettos look equally interesting with bright clothing.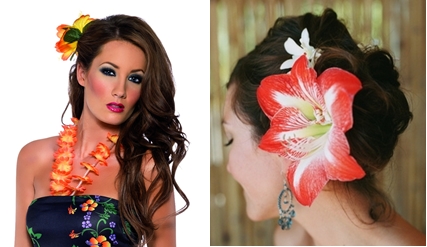 Hawaiian flowers are an integral part of Hawaiian clothing. Flowers will keep you fresh and smelling sweet in the summer. Typical hawaiian flowers include hibiscus, orchids, lilies and plumeria. Use them on your ears, pin them up in your hair or wear a natural flower necklace and bracelet that goes with your hawaiian dress.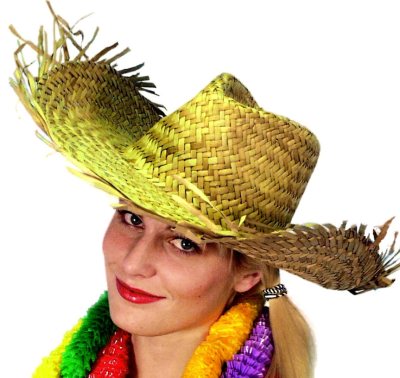 Straw hats are one of the must haves for the Hawaiian style and they are also good for the summer heat.
Hawaiian Makeup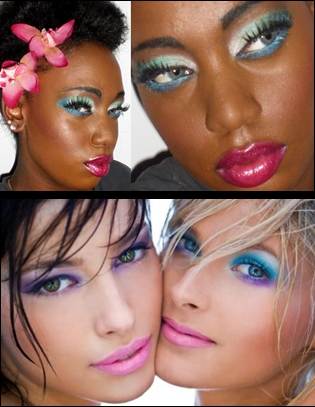 When your dress is all bright, your face should not be dull! Hawaiian makeup requires a lot of light and bright shades for your eyes and lips. Bring out all those colors you thought you would never use and mix them well to create an interesting look. Color options that may look suitable for your eyes include blue with purples, green with blues, whites with any bright shade, pinks with oranges and likewise, mix sets of complementary colors.
For the lips choose fresh and bright shades like pinks, oranges and peach. Avoid using dark shades of purple, red or brown.
Keep your hair in its natural form and do not try too hard to make them look perfect. The key is to look effortlessly beautiful and natural in hawaiian clothing. Try fringes, a few thin braids or tie them up in a bun with some loose strands and accessorize them well with flowers or beads.
This completes your hawaiian look.