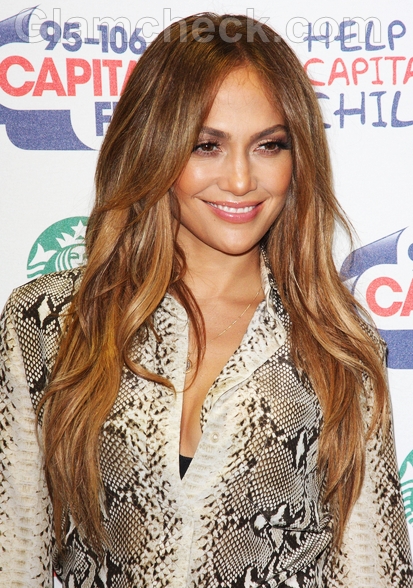 Jlo overdoes Snake Skin Print
The Capital FM Summertime Ball at the Wembley Arena saw superstar Jlo trying to be a snake – at least that's how it looked, what with the overdose of snake skin print. The singer was clad in a snake skin print dress and a matching pair of thigh high Louboutin boots. She wore a delicate chain with a J pendant on her neck.
The Waiting for Tonight singer could have gone easy on the snake skin print, restricting it only to the outfit or the boots. It would have looked more appealing visually. Too much of something is never a good thing, and that holds true even if you are a diva like Jlo.
However, the singer made up for the "in your face" attire with her pleasing hairdo and make-up. Her hair, parted in the middle, was worn in loose waves and framed her face. The make-up worked on accentuating her sculpted face. A copper blusher showed off the cheek bones to perfection. The eyebrows were filled in thickly and copper & grey eye shadow highlighted the eyes. False eyelashes added more focus to her peepers. The lips were kept subtle with some beige gloss.
The superstar however enthralled the audience at the Wembley Arena with a power packed performance, so perhaps we could turn a blind eye to the fashion faux pas.
Image: P R Photos