British singer and X factor winner Leona Lewis's makeup grabbed many eyeballs and was the hot topic of discussion for quite some time, post the Genesis Awards.
Leona Lewis makeup
Leona known for donning self deigned outfits is often at the receiving end of the fashion police and this look was no different.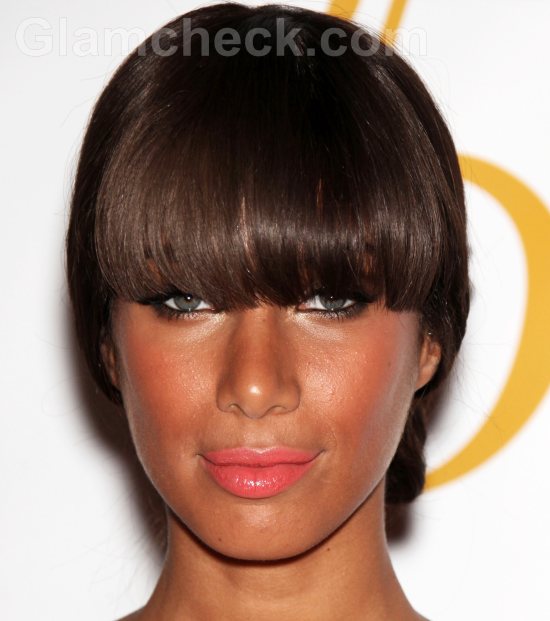 Leona Lewis makeup included a mixed use of some natural shades and some over the top styling. She donned a straight blunt with bangs which suited her face and actually helped to reduce the length of her rather long face. Her face makeup included a basic primer in her natural skin tone and just a hint of colour on her cheeks. Her light gray eyes were lined well in black and there was a liberal dose of mascara applied.
So far nothing wrong with Leona Lewis makeup!
However, it is the unnatural shade of pink that she has used on her lips, which totally takes away from the look. She could have opted for a redder or browner shade to suit her skin tone and go with her overall nude look.
Do you think Leona Lewis makeup is hot or not?
Image: Shutterstock