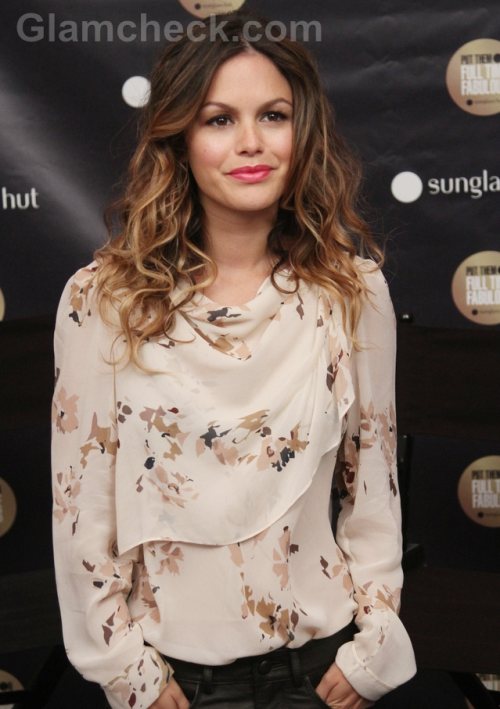 Rachel Bilson in shorts : Celebrity style
This summer is definitely bringing out the best fashion scene amongst the celebrities. Street style has never been this addictive and mesmerizing and our very own Summer Roberts aka Rachel Bilson (from the former prime time series The OC) is living up to this example fantastically.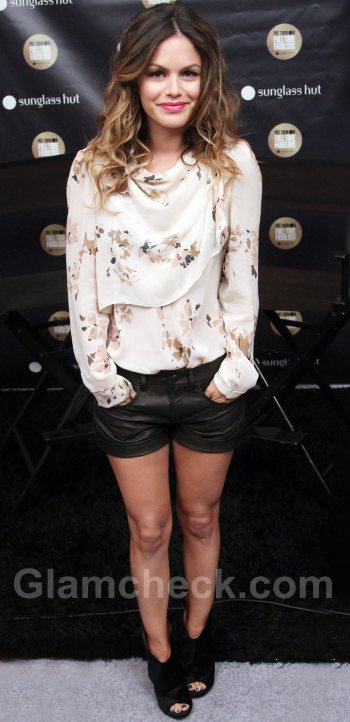 Rachel Bilson has been termed as a "Fashion Junkie" quite often by the Media. Her vintage sense of style is totally impeccable and she considers Kate Moss and Diane Keaton as her muse.
Spotted at the Sunglass Hut press conference, she was looking absolutely chic in a printed Vanessa Bruno top with feisty leather shorts and a super sexy pair of open-toe Maison Margiela heels. We totally loved the look, but what instantly caught our attention were the leather shorts. Though it is a huge risk if you are unable to match the right stuff with something like this, but the way Rachel Bilson has styled it works wonders for her and gives the other girls a definite style tip. The contrast of the off white printed top settles well with the black shorts and in fact puts them into a spotlight. The shorts definitely show off her well toned legs and add the extra oomph.
If you are looking to get into the same style zone then probably you can make it more causal by teaming the shorts with a white tank top and some neckpiece and oxford shoes or even loafers.  Just play it right and you are in the game.
Image: Shutterstock