Kim Kardashian has always amazed us with her gorgeous looks, style and makeup. The socialite once again proves that when it comes to sporting makeup, nobody else can win the race.
We cannot stop ourselves from describing her nude makeup look which she sported at "Unknown" Premiere earlier this year.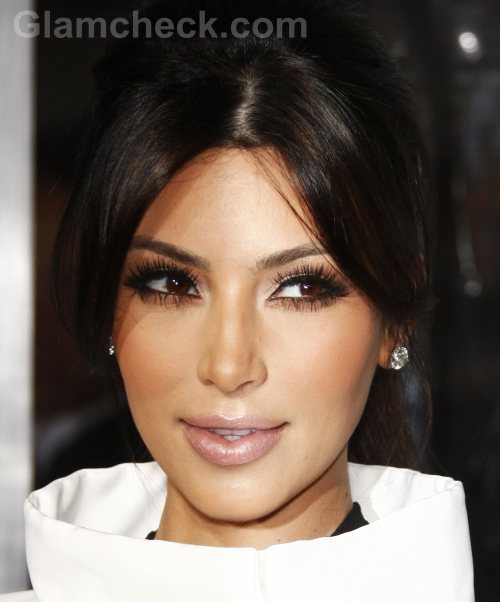 Kim Kardashian Nude Makeup
The soon to be married actress looked stunning in a white dress and decided to go for nude makeup.  To get the perfect and smooth base, Kim applied a thin coat of concealer and foundation that matches her natural skin tone which also adds a healthy glow to her skin.
After achieving the perfect base for the nude makeup look, Kim highlighted her cheek bones with bronze blusher. She wore a natural lip color and her sexy pouts were enhanced with lip gloss.
Kim highlighted her eyes with black kohl and liquid eyeliner. Her trademark curled fake eyelashes were further enhanced with black mascara making them appear much bigger.
Kim completed her nude makeup look by having her hair neatly pulled back to a classy ponytail. Her centrally parted bangs framed her face beautifully.
Plz refer to Nude makeup article for more information.
Image: Shutterstock