Acne is a sort of skin disorder which can be easily seen among many people irrespective of age group. Scalp acne seems to be a very common skin affliction that affects many. The reason for such acne can be pollution, dust, hereditary causes and many more. However, you might be surprised to know that in comparison with skin acne, more people are complaining about scalp acne.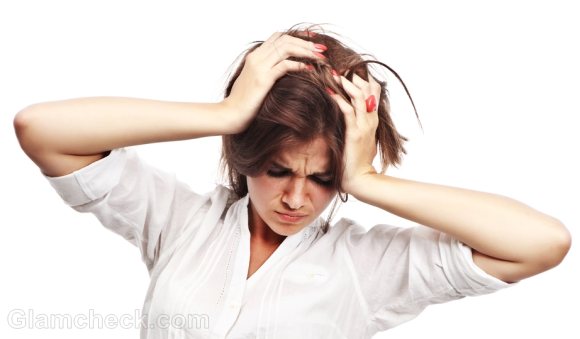 Our skin consists of various pores and when these get blocked, acne appears. Another reason for acne can be the excessive production of oil from our glands. Whatever the reasons may be, the consequence is very painfull indeed. Scalp acne is not only ugly but it is very painfull too. It can also give rise to problems like itching scalp and oily scalp too. If proper prevention is not taken at the right time then scalp acne can become a real headache causing concern. In order to get rid of this skin disorder you must know the various factors that cause it in the first place. 
Basic causes of scalp acne
In one sentence, if you want to know the various causes of scalp acne then they are harmful chemicals, poor hygiene, climatic changes, stress and tension, sun rays, addiction, caffeine, heat, poor diet chart and many more. But let's get into the depth of each cause, as then only we will get to know how to prevent this problem.
Bacteria and Fungus
Our scalp has got hair follicle which often traps bacteria, fungus and dirt which is a triggering cause for scalp acne. Such a situation is seen more commonly in people with severe oily skin. Some of the common types of microbes that tend to block the hair follicles are malasseza species, demodix folliculorum and last but not the least dangerous bacteria known as staphylococcus. The aforementioned bacteria, fungus and yeast are very dangerous for our scalp and can cause severe scalp acne which can get worse with every passing day.
Sebum
Our hair follicle contains a certain type of gland that secretes a special oil substance called sebum, this oil is required in order to make the scalp smooth but too much of it can block the hair follicle causing scalp acne. Once the follicle gets blocked, then with each passing day, things tend to get worse and the follicles starts swelling. If you do not pay special attention to this swelling, then things can really get ugly and you might have to consult a dermatologist – as often things go out of control and no home remedy can fix it.
Inadequate Cleaning and Sweat Accumulation
Cleaning is a very important aspect and proper hygiene is one of the most necessary things in everybody's life. If you don't clean your scalp properly for long periods of time then it can cause scalp acne, as here also dirt get accumulated in the hair follicle.
During the summer time when the level of heat increases by a great extent, our hair follicle tends to collect the sweat, along with a good measure of grime, and this built up tends to give rise to scalp acne.
Over Use of Intense Chemicals
Over usage of hairstyling products with intense chemicals can also cause scalp acne as these chemicals also tend to block the hair follicle and thus cause scalp acne.
Poor Diet
Poor diet is one of the other reasons for the cause of scalp acne. If you are a victim of malnutrition then you can find yourself with a scalp acne problem. So, if you really don't want to experience this painfull skin problem then you must drink a lot of water, and incorporate the intake of vegetables, fruits, calcium, vitamin B etc in your daily diet.
Improper Hygiene Practices
Often it has been seen that many of us use razors that are un-sanitized which can cause severe scalp acne. Good hygiene is must for every human being. So, before you try out any equipment in your hair you must check whether it is sanitized or not.
Hereditary Problem
Often scalp acne is a hereditary problem and thus many members of the family may have to face this painfull skin disorder.
Addiction
Any type of addiction, whether it is related to alcohol, smoking or drugs, can also be the reason for the cause of scalp acne.
Caffeine present in any drink has got its own negative effects and one such dangerous affect is scalp acne. If you consume too much of caffeine based drinks then you might have to experience the painful break out.
Illness and Medicinal Side Effects
Any sorts of sickness can cause scalp acne in the form of side effects, and so can medication.
Allergy
If you are allergic to certain types of medicines, or even spices then you might get this acne once you consume things that you are allergic to.
So, we can see that a lot of the acne causing factors comes from a bad lifestyle. It's due to our negligence only that we tend to face this painful skin disorder. Therefore, a little bit of precaution and prevention can help us to get rid of this skin problem.
Let us check out some of the most effective remedies for scalp acne
Eating Healthy
By starting a healthy diet chart you can surely avoid scalp acne and get rid of it easily. So, try to avoid all sorts of fried foods and start eating healthier products. Try not to consume products that have too much of a high glycemic index. Drink a lot of water with fresh fruits; you can even try out wheatgrass juice, as it is very helpful for curing acne.
Home Remedies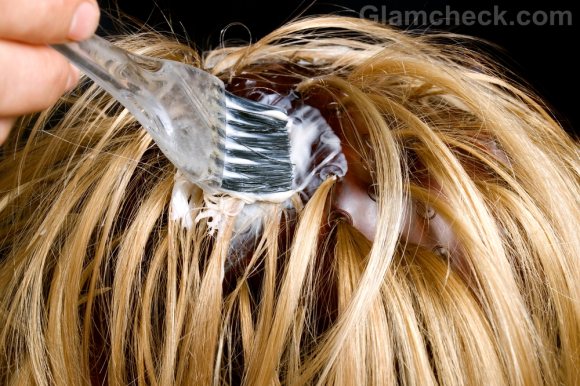 At your home, you can prepare various scalp acne remedies that will give you respite from scalp acne in a short duration of time. All you need are some helpful kitchen ingredients and apply it smartly. For example you can try out a mixture of milk with nutmeg, which has been properly grinded and then apply it to those areas on the scalp that have a smattering of acne. Leave the concoction on for a couple of hours before washing it off. Follow this routine regularly for a few days and soon you will get rid of acne.
Also you can try the mixture of natural oils for hair like lavender, neem, tea tree and olive oil and apply it on the scalp, within no time you will not only get rid of the acne but also  the allergy and infection too.
If you don't have time to try out so many ingredients then you can simply rub a piece of garlic on the acne for a couple of minutes and see how quickly your acne disappears.
If you have salicylic acid at your home then you can apply it on the scalp with cotton, this acid will quickly dry up the acne within a few days of regular application.
You can even apply a mixture of water and orange peel and apply it on the affected place of your scalp in order to eliminate the acne.
Neem leaves is considered to be the most affective herbal product that has been till date very successful in curing various skin afflictions, so in case of your scalp acne you can wash your head with neem water regularly, as this will kill the acne and give you relief.
In your kitchen you will surely get papaya – a crushed pulp made from its seeds and skin is very beneficial in treating scalp acne when applied on the problem area.
Apply a mixture of cucumber and ripe tomatoes on your scalp; this will erase the acne overnight.
Take a bowl and add rose water into it then add lime juice, but remember both must be in equal proportion. Now apply this mixture on your scalp and see the magic, within few days you won't find a single acne on your scalp.
You can even apply a paste of cinnamon powder and honey on your scalp and leave it for the entire night and next day rinse your hair with warm water. This will also help you to cure scalp acne.
Some of the other herbal remedies include a mixture of turmeric powder and neem. This concoction is considered to be very effective for scalp acne.
Take vinegar and add salt to it, and then apply it on the acne and see the result.
Medicinal Treatment
When it comes to medicinal treatment, you can try out various creams and lotions available in the market. However, it is always advisable that you use such products under strict medical supervision. Benzoyl peroxide is considered to be one of the most common medicines which can help in curing the scalp acne, but apply this lotion carefully, and see that you avoid applying it on the hair. One of the other popular medicines that can help you to get rid of the acne problem is salicylic acid. You can even try out the various medicated anti-dandruff shampoos which include ingredients like zinc and ciclopirox that will help you to get rid of scalp acne.
Cleanliness Helps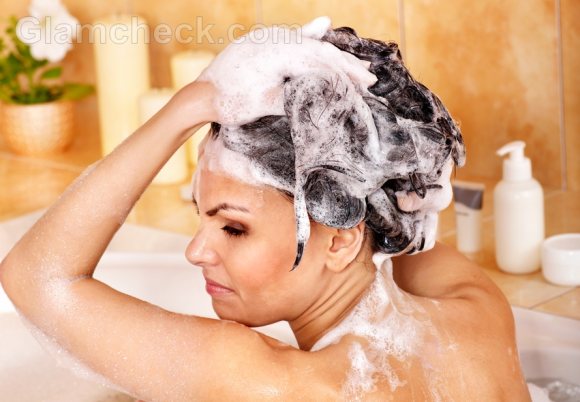 Apart from these simple herbal and medical treatments, you need to follow some other easy steps that will not only cure your present scalp acne but at the same time will stop the acne from returning back. Try to wash your hair everyday as it will keep away the germs and dirt away from your hair follicle.
Avoid Direct Sunlight
Protect your hair from the harmful radiation of the sun by covering it with an umbrella or scarf.
Try to follow a healthy lifestyle and avoid all sorts of addiction. During the summer time don't allow sweat to get accumulated on your scalp, so wipe it off with a napkin in order to avoid the sweat.
If you can follow these simple steps you really don't have to get worried about scalp acne any more. Beauty comes with proper discipline and precaution. Therefore, in order to look pretty you need to be very hygiene conscious, eat right and lead a healthy lifestyle. So, forget all worries and try out these simple remedies and get rid of the unwanted and painfull scalp acne permanently.
Image: Shutterstock