In our day to day life we often end up ignoring afflictions that we consider as minor skin problems. But this ignorance can lead to a situation where that very same minor problem can get built up to something more serious. If proper care is not taken at the right time then you might have to pay a price for it. This scenario holds true for dandruff, which is a skin problem that we all face during some phase of our life. People from every age group have faced scalp problems like dandruff some time or the other.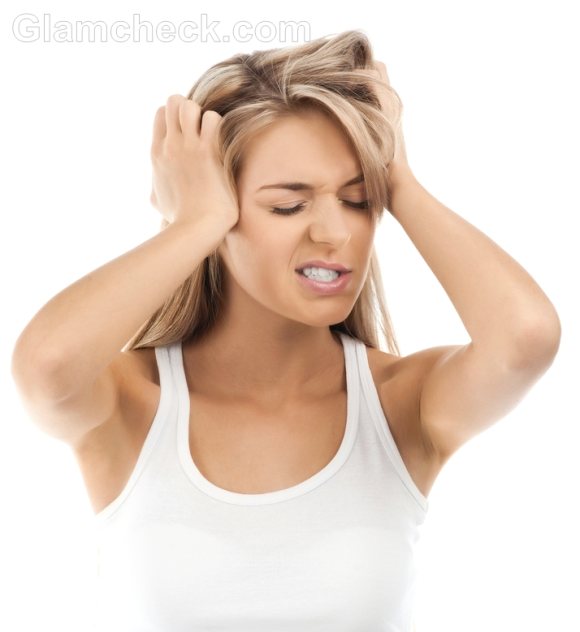 Dandruff is a skin problem where the skin cells generate themselves more than their usual rate and finally result in shedding off on our clothes. These skin cells look very small; in short they are small white skin flakes that appear on our clothes, comb, rubber bands etc and put us in a state of embarrassment. Often people avoid using belongings of someone who is affected by this skin problem of dandruff. The causes of dandruff can be many but the result can be a cause for worry. If you do not take proper care of your hair and scalp then it can worsen your dandruff condition and give rise to problems like itching scalp, oily scalp, scalp acne etc. Therefore, you need to know about the remedial processes that will help you to get rid of dandruff. However, before that you should know why and how dandruff is caused the first place.
Some of the common reasons of dandruff are fungus, bacteria, over production of oil in our scalp, usage of chemical products, pollution, sun rays, wrong food habit, family hereditary, stress, microbes, climatic changes, age, hormonal changes, poor hygiene etc. If you are also experiencing these white flakes on your clothes then it's time that you do something to get rid of the dandruff problem. Before you become an object of joke and embarrassment, you should pull up your socks and take special care of your hair and scalp.
You cannot stop the pollution nor can you stop the sun rays that damage your scalp and causes dandruff, but surely you can take precautions that will protect your hair and scalp from various other skin and scalp problems. Now, let's check out the various ways to get rid of dandruff.
Following a Healthier Lifestyle and Diet
You need to find out the various causes of dandruff and if you are leading a bad lifestyle and stressful life then surely these are the sectors where you need to work most. Too much of intake of coffee, alcohol, tea can cause various skin problems like dandruff. You should, therefore, cut down on the intake of these beverages in order to prevent dandruff.  You must start working out, do meditation and yoga to reduce stress, because stress can also lead to conditions that ultimately trigger dandruff!
Try to avoid all sorts of oily junk food and incorporate more vegetables and fruits in your diet. Good food habits have got their own set of positive effect upon the scalp. If you are a working person then protect your hair from the direct sun rays, try to use an umbrella..
Using the Right Shampoo
You must use an anti dandruff shampoo that contains ingredients like ketoconazole which is an anti fungus agent, sulfur, salicylic acid. In the market you will get a wide variety of anti- dandruff shampoos but not all of them are good for your scalp. Just like our skin, our scalp is also sensitive and needs special care. So, we must use that kind of a shampoo that completely suits our scalp. Some ingredients present in the anti-dandruff shampoo, like zinc, coal tar, pyrithione and ketoconazole work, magically upon the dandruff as they are anti-bacterial agents. If you are unable to find a shampoo that contains these ingredients then you can check out the pharmacy. However, do remember that instead of experimenting with various chemical based anti dandruff shampoos, you must stick to one brand that perfectly suits your scalp and works best against the dandruff. You can also use natural and herbal based shampoos which contain ingredients like tea tree, neem or lemon as this will help you to get rid of dandruff, and moisturize and nourish your hair from the root to tip.
Applying Baking Soda
If your dandruff is getting very chronic and no remedies seem to have any effect upon it then stop using shampoo and instead try out baking soda. Simply massage the baking soda on your scalp for a few minutes and then wash it off with plain water.
Hair Oil Treatment
Proper oil massage also works wonders upon dandruff. Before cleaning or brushing your hair, apply oil on your scalp and massage it properly. Proper massage will not only reduce the dandruff on your scalp but at the same time it will facilitate proper blood circulation.
Research says that one should oil hair frequently as oiling hair helps a lot in eliminating dandruff from the scalp. You can also try out homemade oil therapies that are good for countering dandruff. To make a homemade oil concoction, take a bowl and add almond oil and olive oil into it, and mix properly. Apply this mixture evenly on your scalp, followed by a good massage then keep your hair like this for 15 minute before washing off.
Hot Steam Wrap
Other than the various herbal and medicinal treatments to get rid of dandruff, you can even try out a hot steam wrap. After conducting a hot oil massage, just dip a towel into hot water and wrap it around your head. You can also apply a mixture of lime and tea leaves while you shampoo your hair after a hot steam wrap.
Medicinal Products
When it comes to medicinal treatment to get rid of dandruff, you can buy medicated products like cortisone. This particular medicine comes in a lotion form also which makes it easier to apply it on your scalp in order to get rid of dandruff. Antifungal creams are also good for eliminating dandruff.
Natural and Herbal Remedies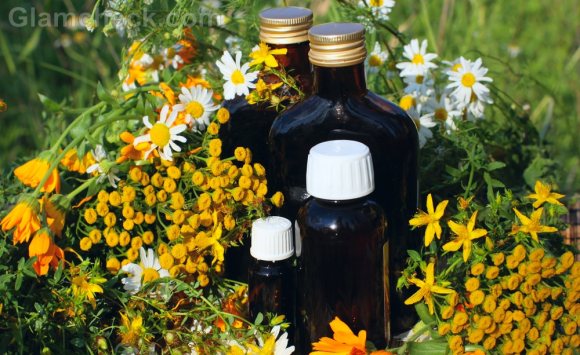 Natural and herbal treatments for solving hair problems have always been considered to be the best alternative. They can not only erase the problem from its core but at the same time even stop the dandruff from getting back again. Moreover, you don't have to worry about the side effects, which one usually associates with chemical products. So let's check out some of the most effective home based herbal treatments that you can follow in order to get rid of dandruff problems.
Take a bowl and add ingredients like fenugreek seeds, not more than two tablespoons, and add water to it and keep the mixture like this for the entire night. Next take the seeds out of the water and crush it and make into a paste. Now all you have to do is just apply this paste on the affected area and keep it for some time. After a couple of minutes wash your hair, and follow this up with the application of lemon juice.
Also, you can try out the ginger remedy, as it is a very good anti dandruff agent that will help you to get rid of those white flakes very quickly. Begin by taking a bowl, and prepare a mixture of olive oil and ginger root and apply it on the scalp.
Rosemary has got its incredible effect upon hair problems like acne, itching and oily scalp. So, in case of dandruff also you can apply this oil with olive oil on your scalp.
Lemon and tea tree are strong agents that remove dandruff from its core.
Take a cup and add curd into it, cover 50% of the cup with curd and then add 2 spoonfuls of the powder of green gram and make a soft paste of it. Use this mixture for the purpose of washing your hair.
Henna leaves are considered to have a great impact upon various hair related problems. They are herbal agents that nourish our hair and remove dandruff. So, make a mixture of henna with curd, egg, lime and tea water and apply it on the scalp. Try to keep the mixture overnight before applying it.
If you have hibiscus leaves in your garden then all you need to do is just crush the leaves and apply them on the scalp, this will help you to get rid of the dandruff problem.
Vinegar is also a very effective agent for removing dandruff from your scalp. Just apply a mixture of vinegar and water on the affected area of your scalp.
There can be a wide variety of ways to get rid of dandruff but choosing the right option makes all the difference. Often people visit beauty parlors in order to get rid of dandruff but this is not a permanent solution, as harmful chemicals can solve your problem for a short time span but after a certain period you will start facing the problem again. So, instead of trying out a harsh chemical solution, stick to the natural therapies and be beautiful naturally.
For medical queries you can take the help of a dermatologist. Often the dandruff problems are beyond our control and thus no home remedy or herbal treatment works on such a state. In this scenario you must take the help of a skin doctor because, at that advanced stage, only a qualified person, in this field, will be able to help you in case you are facing a chronic dandruff problem.
Image: Shutterstock