The secret to real beauty not only lies in beautiful skin or a face, there are several more factors that constitute beauty. When we think of true beauty the first thing that comes to our mind is beautiful skin and lustrous natural hair. Hair is an essential part of our body. If we talk about beauty then hair covers more than 50% of the beauty aspect. You cannot enhance your look by artificial methods like make-up unless you have good skin and hair. Getting naturally beautiful hair is not an impossible dream. Some people are blessed with beautiful natural hair at birth, and some acquire it from their disciplined lifestyle. If you also desire to get beautiful tresses through natural hair care then you need to, first be, aware of the factors which can completely damage your hair from its roots.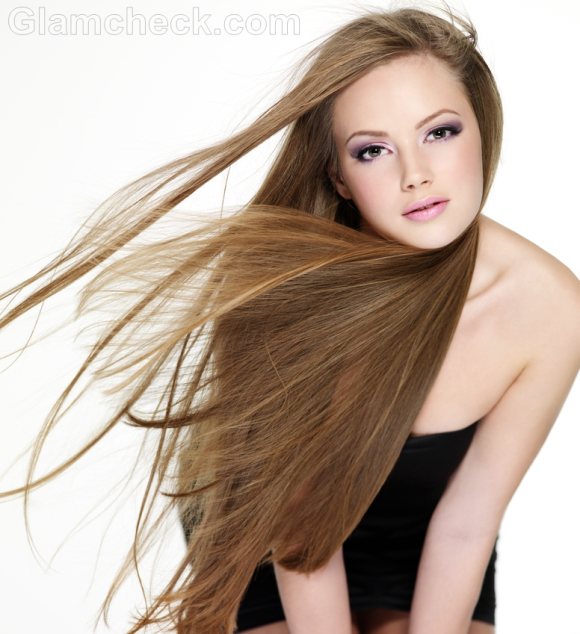 Some of the common factors that are detrimental for naturally beautiful hair are:
Exposure to dust, dirt and pollution
Wrong food habits
Over usage of harmful chemicals
Prolonged illness
Medicinal side effects
Poor hygiene
Damaging UV rays of the sun
Heat
Allergy
Climatic changes
Hormonal changes
Hereditary problems
Let us look in detail at two of the above mentioned factors that play a major role in damaging hair.
Pollution – The major factor that tends to damage our hair, mostly, is the increasing rate of pollution. With each passing day, the pollution level is increasing. This is caused by industrial and car fumes which affect our hair adversely. It is not possible to control the pollution level in one day but surely we can take steps that can protect our hair from its roots.
Wrong Food Habits – Yet, another main factor that affects our hair badly is our wrong food habits – the over-intake of fried and junk food. In fact, not only hair but our skin too is affected by an excess consumption of these. Caffeine addiction should also be controlled if you want healthy hair.
You must incorporate a balanced diet in your lifestyle that will consist of proper vitamins, minerals and proteins. You should include items like zinc, ascorbic acid, tocopherol, thiamine and biotin, as they will not only make your hair healthy but will work on your scalp, too, from the inside.
Eat more fresh fruits, juices, vegetables and foods, which contain calcium, everyday as once you are fresh from inside your outside too will look attractive and fresh. Also, drink plenty of water. It will not only hydrate your body but will make your hair healthy and shiny.
The following are some of the most effective remedies for natural hair care that will not only make your hair look more beautiful but at the same time protect your hair from various external factors that prove to be harmful for the hair.
Do not resort to chemical products to get instant beautiful hair
Whenever it comes to protecting our hair, we often rely upon chemicals and medication, which may cause more negative effects in the long run than positive ones. They do not give a permanent solution as chemical products might give you relief in the beginning but later on there might be side effects that have to be faced. Moreover, chemical products are very expensive too, so if you are really worried about your health, skin, hair and your money then you should try out natural hair care therapies instead of the artificial ones. Every country has got its own traditional approach to natural hair care treatment, so it will be better if you try out these natural hair care therapies instead of the chemical ones.
Oil Treatment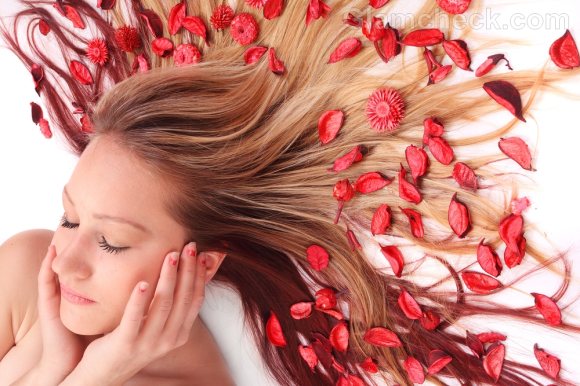 Oiling and scalp massaging is considered to be one of the most important natural hair care tips. Oiling will make your scalp smooth and won't let it get dehydrated; it will also make your hair follicle smooth and open. In everyday life, our hair is exposed to harmful dusts and dirt that makes it hard and brittle, so oiling will help you regain soft and smooth hair. The proper massaging of scalp will promote good blood circulation that will enable the hair to grow better. Some of the best natural oils that you can try in order to make your hair soft and smooth are neem oil, coconut oil, rosemary oil, castor oil, grape seed oil, jojoba oil, lavender oil, almond oil etc. You must oil your hair at least thrice a week.
Use a good shampoo and conditioner
A shampoo and a conditioner are an essential part of natural hair care process. However, in the market, you will mostly get harsh chemical based shampoos and conditioners that can do more harm than good to your hair. Therefore, it would be a good idea to prepare homemade hair wash products.
Homemade Shampoo – The lemon has got its own set of positive effects upon the skin and hair. It is such an ingredient that is present in everybody's kitchen. So, instead of using any chemical product you can use lemon for your natural hair care treatment. In order to make your hair look shiny and beautiful you can rinse your hair with a mixture of lemon juice and water. In order to prepare a homemade shampoo all you have to do is take a bowl and create a mixture of your favorite soap, lemon juice, egg, olive oil and water. Now blend the entire mixture very well and use it to clean your hair. This is a natural shampoo that will not only make your hair look shiny and beautiful but will make it strong and healthy too.
Homemade Conditioner – In order to prepare a homemade natural conditioner all you have to do is take a bowl and add egg and henna to it and blend well, after mixing you need to add lemon juice and water into it in order to make the mixture thick. Once it has been blended well, leave the mixture for about an hour and then apply it on your hair and feel the difference.
Homemade Masks for Natural Hair Care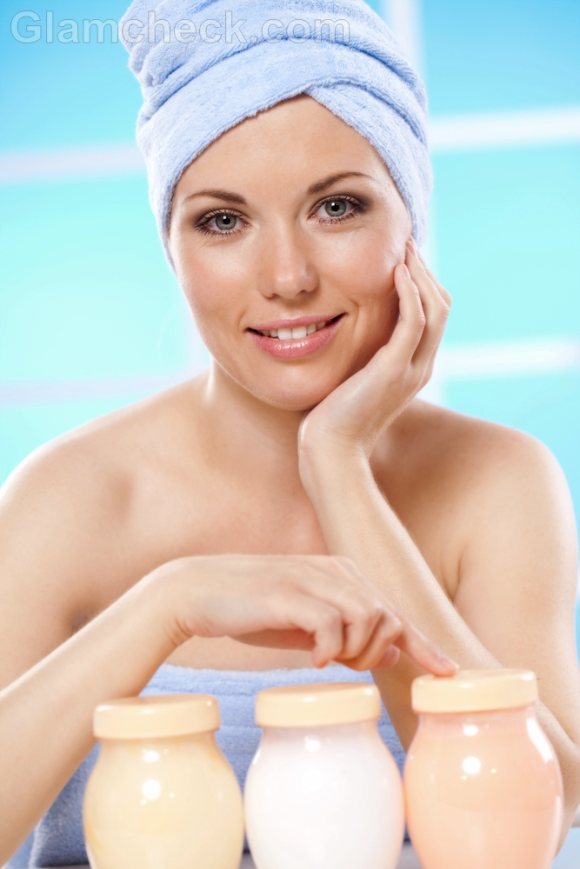 For a natural hair care process you can even try out various types of homemade packs.
In order to prepare a hair pack for your natural hair care, begin by taking a bowl and add ingredients like honey – 2 tablespoon, egg – 1, essential oil – small drops, lemon juice – 1 tablespoon and olive oil – 2 tablespoon. Now blend these ingredients properly and apply on the scalp and leave for 30 min. After half an hour, you can wash off the pack from your hair with shampoo.
You can apply a mixture of lemon juice with chamomile on your hair for that extra shine.
Use a mixture of rosemary with almond oil on your hair in order to get rid of dandruff problem.
In order to make your hair naturally beautiful, you can regularly wash it with spearmint tea.
Take gram flour and coconut milk and mix it properly and add it to your scalp, this will make your hair thick and attractive.
If you want to make your hair look naturally strong and long then you can try out a mixture of aspirin and coconut milk on your hair and leave it on for about 2 hours.
Honey has got its own conditioning effect, so in order to make your hair naturally conditioned you can apply honey on your scalp.
A mixture of henna leaves, with tea water, curd and egg will nourish your hair from the roots and will make it long, strong and naturally beautiful.
If you have a banyan tree anywhere near your house then you can prepare a mixture of lemon juice with the banyan tree roots and use this mixture to rinse your hair.
After washing your hair with shampoo you can even apply triphala powder, as this powder contains herbal ingredient which will make your hair strong and shiny.
A quick list of do's and don'ts for natural hair care
Avoid the frequent use of chemical procedures and products like bleaching, straightening, curling, colours and gels, as this will make your hair hard and brittle.
Maintain proper hygiene to make your hair naturally beautiful, and to do so you should clean your hair frequently in order to get rid of the dirt and grime
Use an umbrella, hat or a scarf whenever you go out to avoid sun rays.
If you have certain allergies to any medication that you are taking, relay this to your doctor before it affects your hair badly.
Avoid harsh chemical conditioners and shampoos
Drink a lot of fresh fruit juices and water
Stay clear of any sort of addiction
In every 3 months you must trim your hair in order to avoid problems like split ends
Consume a balanced diet
Try not to use others' combs, brushes  or towels
Tie your hair when you go out and also when you are going off to sleep
Open your hair knots or detangled hair with the help of your finger in order to avoid breakage
Follow these simple natural hair care tips and see how quickly your hair becomes healthy, strong and shines with vitality.
Image: Shutterstock