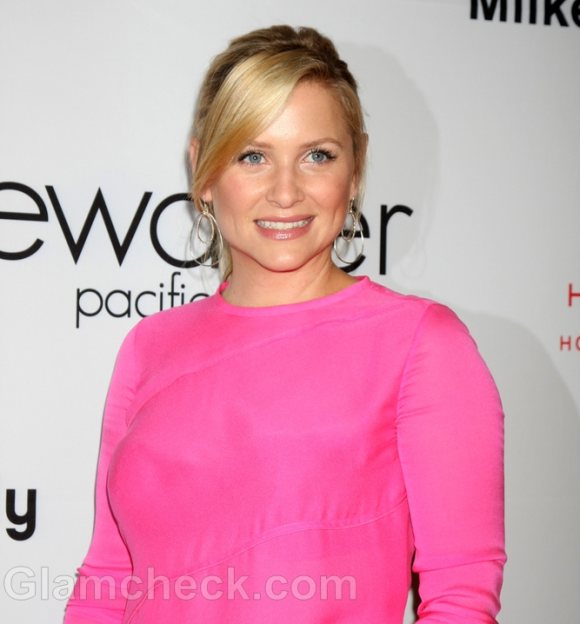 Jessica capshaw arrived at the 2011 Pink Party at Drai's – W Hollywood on September 10, 2011 in Los Angeles, CA.
She sported a very refreshing look in a pair of fawn shorts and a pink blouse. The crisp cotton shorts were well cut and tailored and fitted Jessica beautifully and flaunted her toned legs. The asymmetrical pink blouse, on the other hand, was not so well fitted and did not flatter her figure.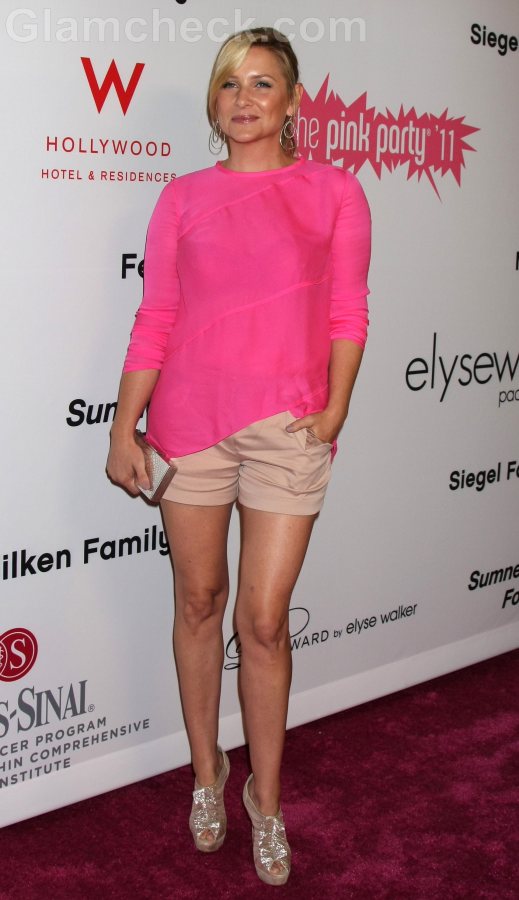 Jessica wore a pair of fawn heels to match the shorts with a little silver detailing on them. That added a little glitter and surprise to the otherwise plain outfit.
To complete the look she tied her hair up in a ponytail and let her fringes fall on her forehead which gave her a soft and feminine look. Her makeup was very fresh and nude, highlighted by a hint of gloss.
She did not accessorize except for silver hoops and a small hand clutch.
Even though Jessica could have done with a better blouse, the fawn shorts and sandals saved the day for her.
Get the Look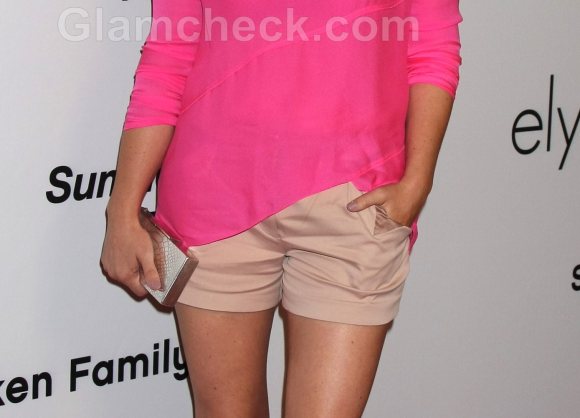 To achieve Jessica's look team your favorite beige shorts with a vibrant  blouse and add instant glamor to your outfit by wearing a pair of stunning heels to go with the look.
Image: Shutterstock