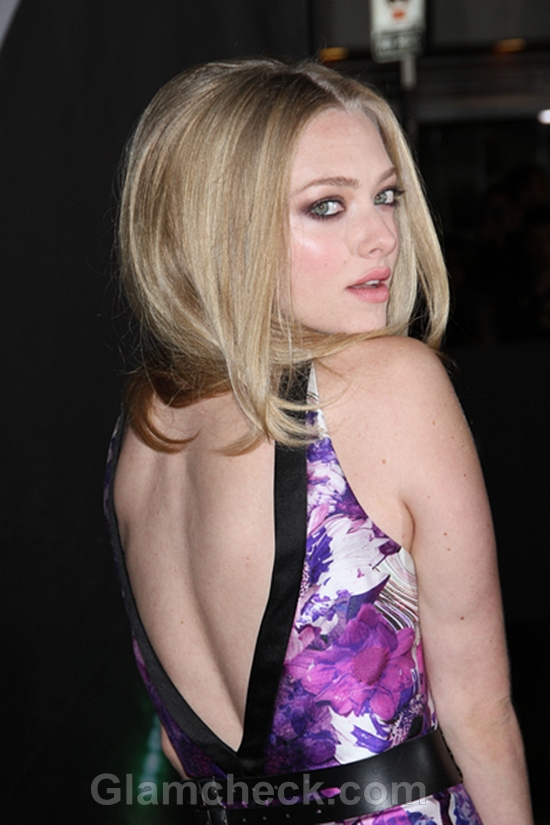 Actress/singer/model Amanda Seyfried chose a fabulous dress to wear for the Los Angeles Premiere of her latest movie "In Time', screened at the Regency Village Theatre in Westwood, California on October 20th.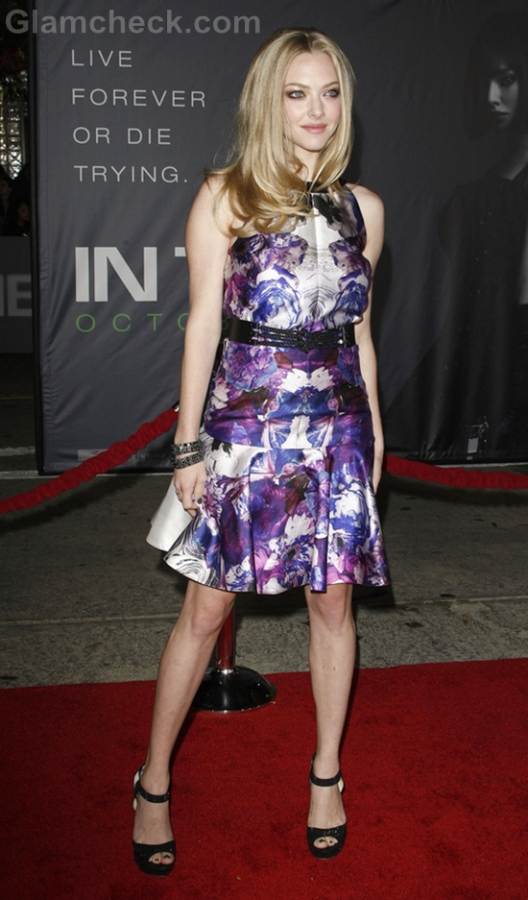 Amanda donned a chic purple and white drop-waist dress in a floral print from Prabal Gurung's Spring 2012 collection. The eye-catching, knee-length number had a plunging back and was neatly finished off with a slim black belt. The dress was fun, young, classy and fully complemented Amanda's vivacious personality.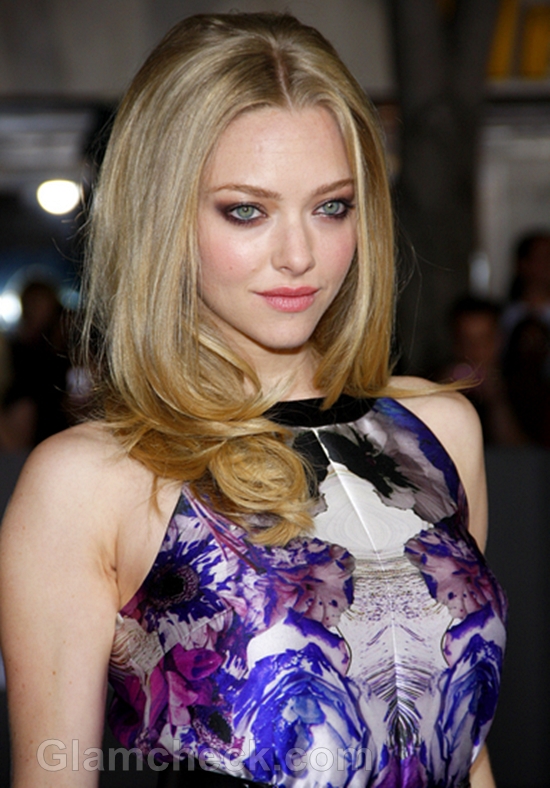 Although her makeup was mostly natural, the 26 year old did opt for smokey dramatic eyes that made her look like a sexy tigress ready to make her move. Her ash blonde hair was parted in the middle and left loose, with soft curls at the ends. She completed her look with a pair of black open-toed heels and big black bangles on her left hand.
This was a great look for Amanda, and an exemplary choice for the red carpet. Watch out, Hollywood divas, we have a new show-stealer on the block.
Get The Look
Drop-waist dresses are perfect for petite women. The cut of the dress balances the upper and lower body in such a way so as to give the illusion of height. You can further add some inches by wearing a dramatic hat.
This type of dress is more suited to formal parties and events, and would stand out better at night. However, this is also an amazing choice for, say, a day at the races.
What do you think of Amanda's red carpet choice? Is it ooh-la-la or do you think she could have done better?
Image: P R Photos, Shutterstock