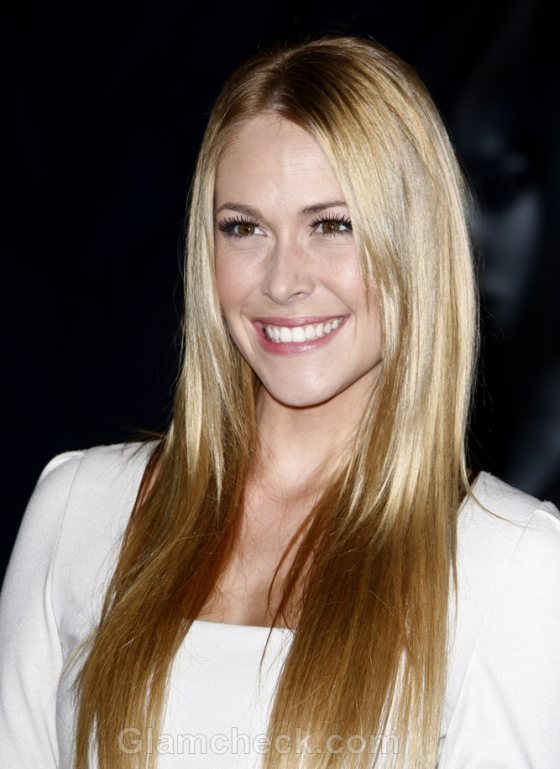 Sarah Carroll attended the Los Angeles premiere of In Time on October 20th in a simple white sheath dress. The film was screened at the Regency Village Theatre in Los Angeles, California.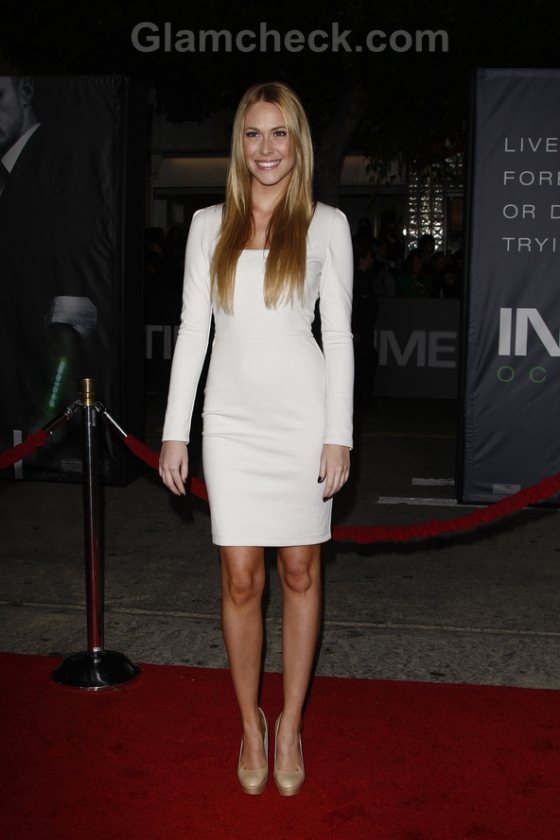 The knee-length dress had a square neckline, was full-sleeved, and was paired with very sexy nude pumps. Sarah was simplicity personified as she chose to go without any jazzy accessories or embellishments. Even her makeup was natural although she was generous with the mascara. She had straightened her long blond her for the evening and she left it loose with a parting in the middle.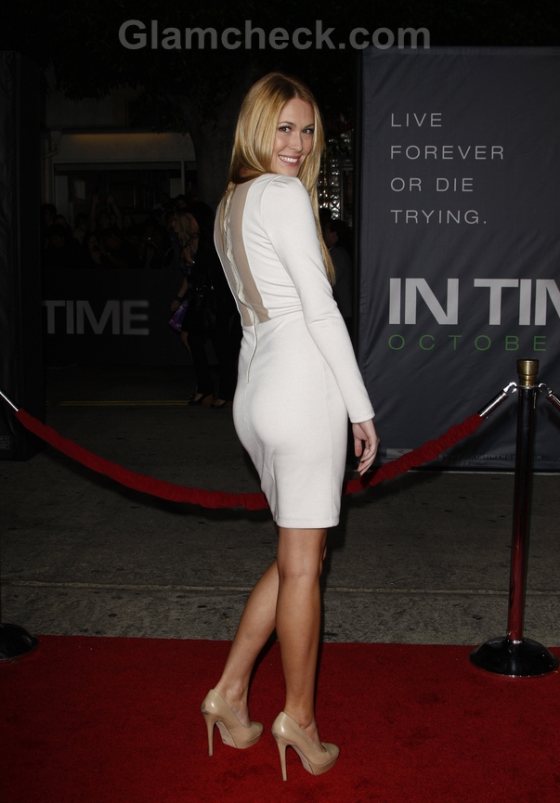 While this was a pretty look, a lot more could have been done with it. Sarah is a gorgeous woman with a great figure, and the ensemble did not do a very good job of capturing or accentuating her beauty. Plus, it was far too simple for the red carpet. A belt would have spiced things up a bit. And some jewelry would not have been amiss either. This look could really have done with a bit of color thrown in. Honestly, she looks a little washed out.
Get the Look
As Sarah demonstrates, white does not look great on everybody. If you are too fair, you may not look as good in white as an Asian or African woman. Accessorizing white is a tricky business. A good rule is to keep it simple. White will brilliantly offset any accessory you wear so the idea is to keep it minimalistic so it blends with your whole look rather than standing out and overwhelming the dress. Beaded jewelry goes great with a white dress. To add a bit of jazz to this look, wear metallic heels in gold or bronze. Avoid white shoes with a white dress.
When selecting a sheath dress, make sure you get one for your body type. Sheath dresses can be worn to work with a jacket or snazzy scarf, to a formal do or to girl's night. This is because they are stylish neat, and low-maintenance.
Don't be shy to share your thoughts about Sarah's pure look.
Image: Shutterstock