Halloween is always an occasion to look forward to, however more than the event itself it is the creative array of ghoulish/fancy dress costumes that one looks forward to. And, who does it better than celebrities. However, this year we saw some "safe bets" as far as celebrity Halloween costumes went because they didn't look eerie enough. So, let us take a look at some of the not so creative celebrity Halloween costumes we saw stars sport this year – which made us "yawn" instead of "yell"!
Jamie Lee Curtis as Red Riding Hood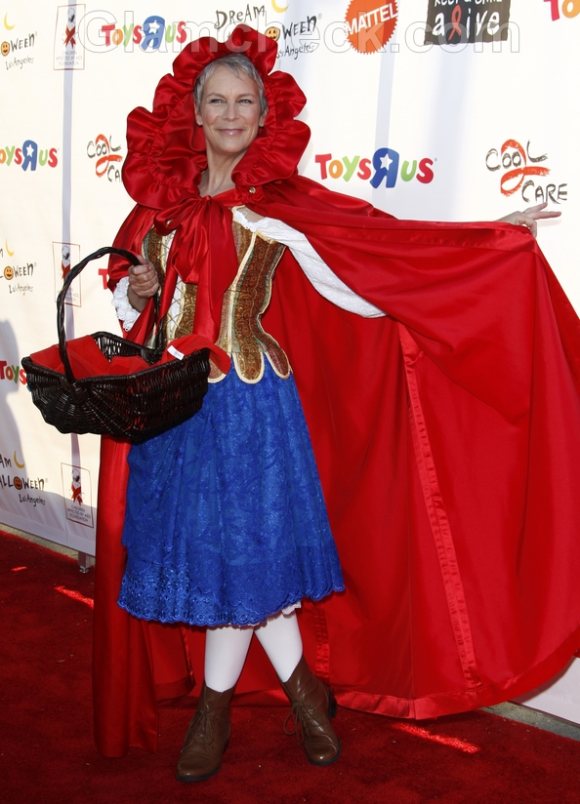 Jamie Lee Curtis made for a very demure girly photo dressed up as Red Riding Hood. She played out the role rather well in her celebrity Halloween costume. However, we would have liked it more if she made more of a Halloween picture rather than a simple fancy dress one.
BooBoo Stewart as The Crow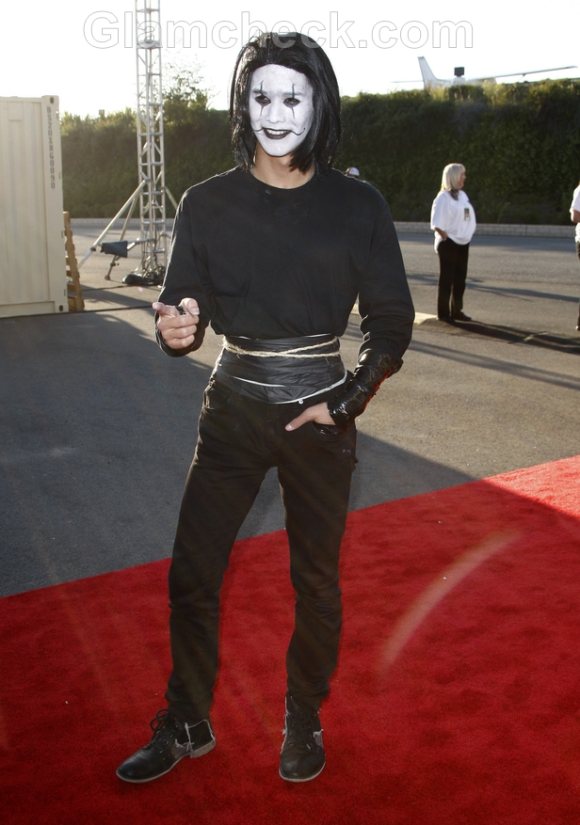 Booboo Stewart couldn't have picked up a better idea than dressing as The Crow. Sadly though, that is where it ended. This celebrity costume didn't really have that much of work apart from a nicely "painted" face. It could have been spruced up with some heavy duty Halloween stuff.
Camille Grammer as a Pirate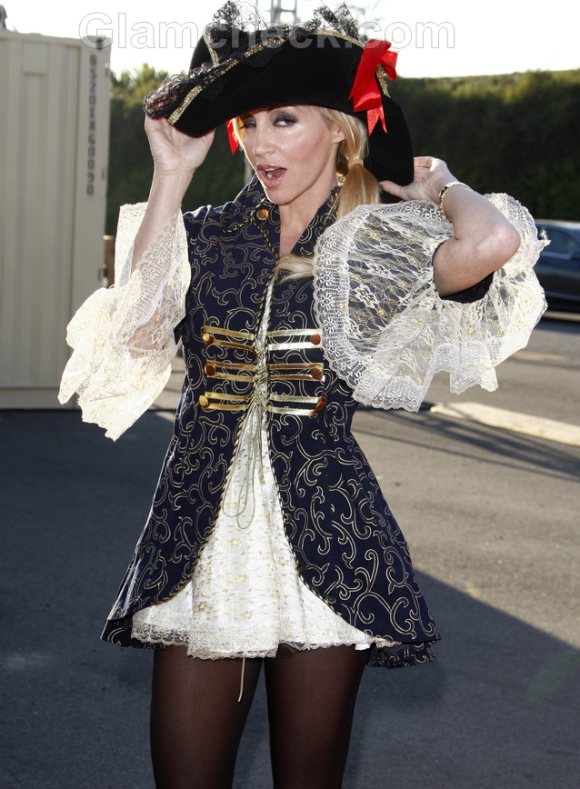 Halloween can never be complete without a pirate being thrown in, and Camille Grammer shone in her pirate Halloween costume. We wish that the pirate costume was more risqué and a few more props would have been good too.
Heather Mc Donald as a sexy Red Riding Hood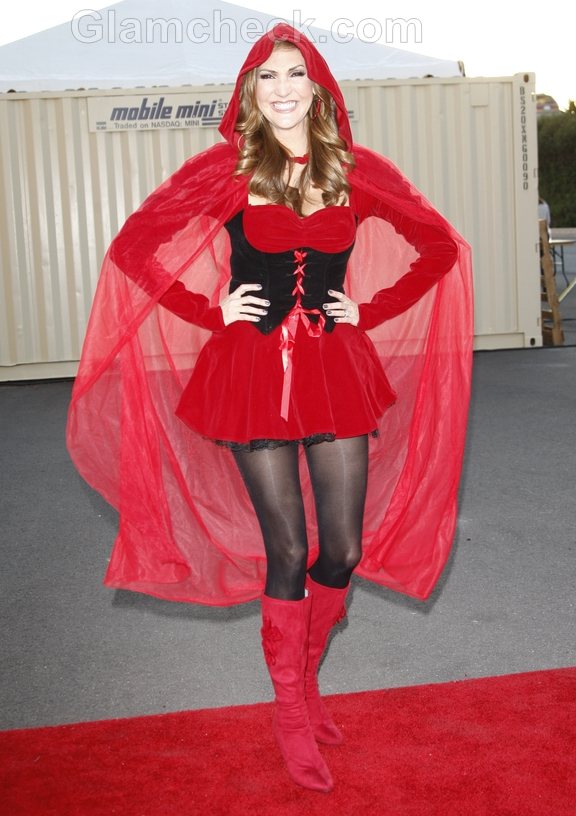 This year Halloween seemed to be the year of Red Riding Hood – in various avatars though. We had Jamie Lee Curtis playing out a vulnerable Red Riding Hood, whereas Heather Mc Donald donned a sexier Red Riding Hood outfit as her Halloween costume. However, Mc Donald could have made it even more adventurous with a streak of red on her face or some other slightly ghoulish stuff.
Kerris Dorsey as The Queen of Hearts
One can never go wrong dressed as the Queen of Hearts to a Halloween party – and Kerris Dorsey totally knows this. She looked the part totally, right down to her pink flamingo prop. Quite an elaborate celebrity costume it was, I'd say – however, as a standalone attire and not necessarily as a Halloween costume.
Rachel Bell as Spiderman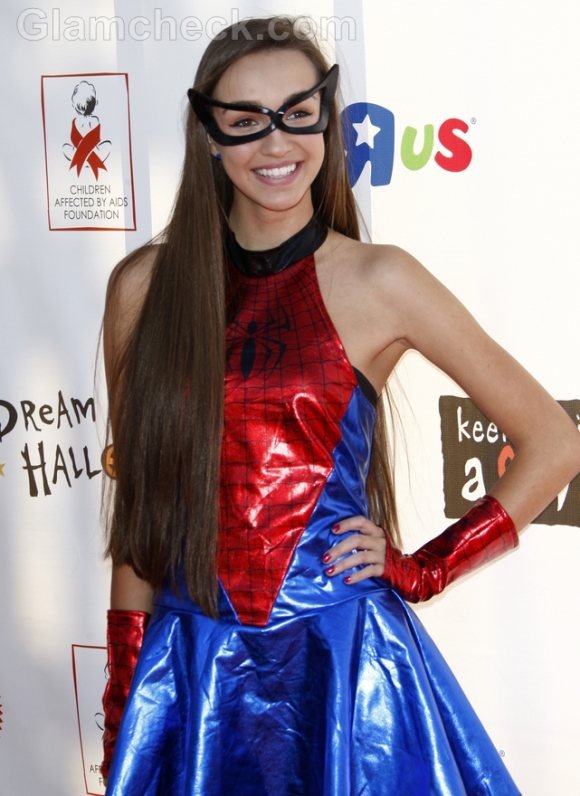 Rachel Bell looked like a geeky Spiderman (or should I say Spiderwoman) in her red and blue cobweb print attire. Her Halloween costume was an interesting take on Spiderman's attire, which did not fail to convey who or what she was dressed as – the only thing was that it failed to create spooks. 
Savannah Jayde as Robin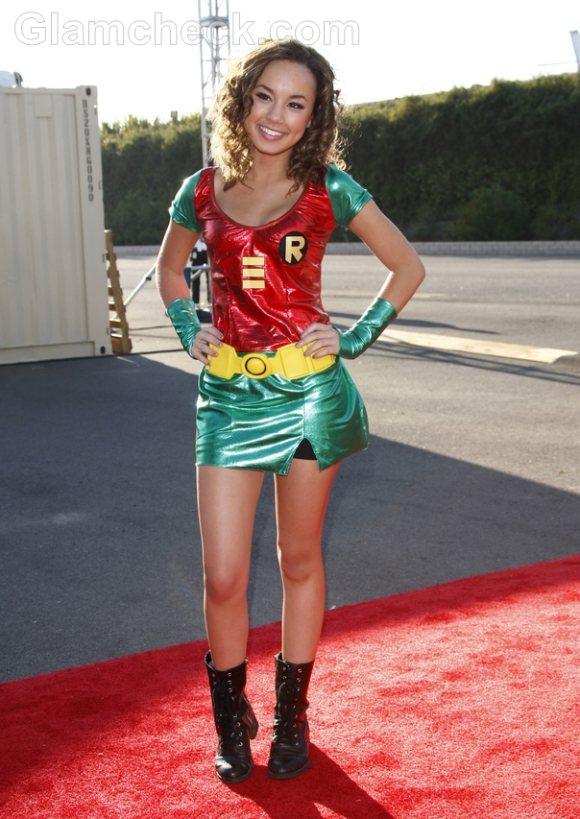 We did not see Batman at Halloween however we saw his ever faithful sidekick Robin – thanks to Savannah Jayde. The Robin Halloween costume sported by Jayde looked well put and suited her totally – but I would have loved it more had she dressed as the Joker, that would have been more suited for Halloween.
So, we saw quite a few dud celebrity Halloween costumes this year when the stars went trick or treating. What about you? Did you have a more interesting and spook inspiring Halloween Costume Party? Post those pictures to us, we would love to see them! Till then, you can decide which celebrity's Halloween costume you liked the least.
Image: Shutterstock