Halter dresses are usually one of the smartest, most fashionable and glamorous outfits that you must have in your wardrobe. They are stylish and sexy yet have a formal essence to them.  Halter dresses come in a variety of formats. However, if you want to look simply amazing and want to get the red carpet treatment, that will set you apart from others, then you must know how wear halter dress in the perfect and most becoming manner. But, before that you should know what the perfect halter dress is for you.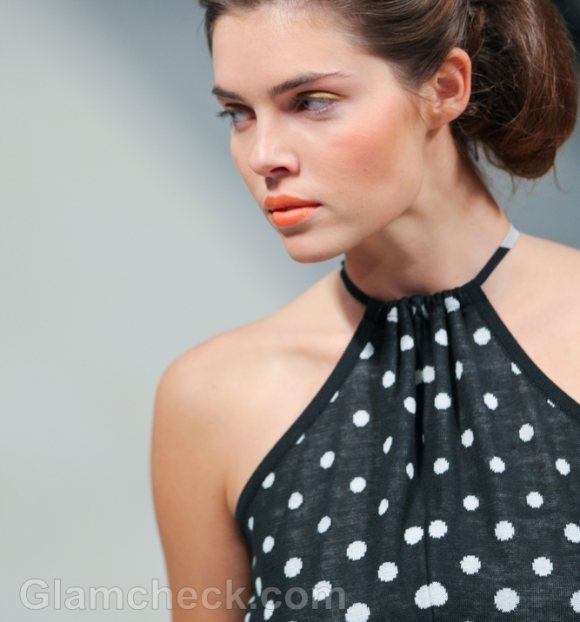 Halter dresses come in a variety of prints, colors and fabrics. It can either be short or long with two extra pieces of straps attached on the two sides of the bust line of the dress, which you can use in different ways. You can either tie the strap or if you want you can even put it behind your neck and just sew it. But the most popular form of halter dresses are those where you tie the straps behind your neck. These straps can either be the adjustable ones or the specific sized one. But mostly you must opt for the adjustable strap halter dresses as they will give you the perfect fit.
Now let us understand how to wear halter dress and how to choose the perfect halter dress for your body. Before you shop for a halter dress, you must know your basic body type and structure – this is very important. One of the biggest advantages of wearing halter dresses is that it drives away attention from your legs or hips and primarily focuses on the upper part of your body which includes your bust, shoulder and of course your face. So, if you are someone who is not too confident about your legs, hips, thighs or abs then you can happily wear a halter dress. If the lower part of your body is heavier than the upper portion then a halter dress is just perfect for you. But, if the upper part is heavier than the lower one then you must be cautious and either stay away from halter dresses or choose the right colour, fabric and the right strap for yourself.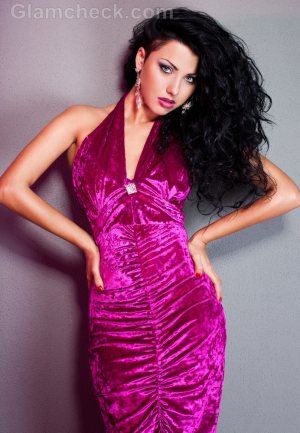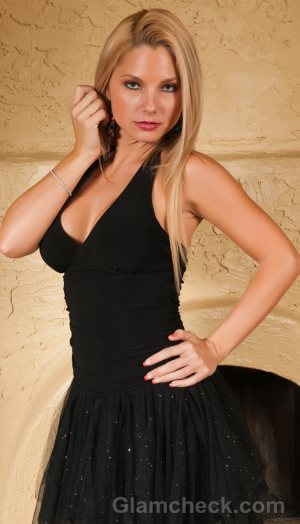 Shopping for a halter dress is not a very easy task. Therefore, it is imperative to understand your body type and get the perfect dress, so that it will not only make you look slimmer but will give you the glamorous and sexy look that you desire. Once you get yourself a halter dress now your primary focus should be "how to wear halter dress". Often a perfect halter dress can look awful if you are not properly wearing it. So, in order to look stunning you must know the exact way of how to wear halter dress.
Following are some of the basic tips of how to wear halter dress.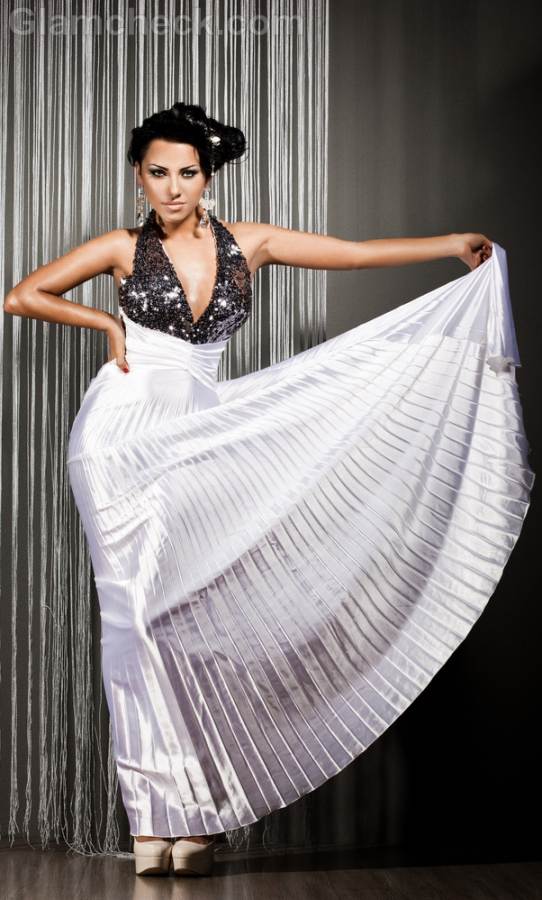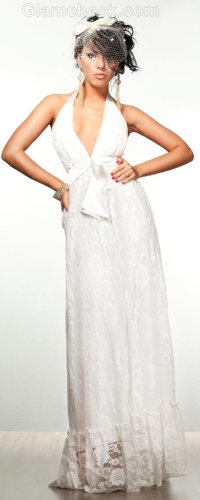 Keep your neck bare of accessories:
While wearing a halter dress you must avoid all sorts of necklace or any other neck piece. A halter dress as explained above mostly comes with straps that are tied behind the neck. So, halter dresses basically narrow down your neckline, making it look small. With a neck piece it will make your neck look much smaller than it is. So, never ever wear any neck piece while you are wearing a halter dress. This is one of the basic and very important factors of "how to wear halter dress".
Pay attention to the kind of bra you wear:
Next you have to understand how to wear halter dress with a bra. A halter dress means baring your back. That is your shoulder and back will be without cover. So, here you cannot afford to showcase your bra. Your bra straps must not be visible while you are wearing a halter dress.  Therefore, you should buy a strapless bra that can be easily concealed under the dress. Also, you can also go completely braless. In this case, in order to look in perfect shape you can opt for those halter dresses that have foam cups as this will give you a perfect look even if your dress is a low cut one.
The halter dress should fit you correctly:
Never ever buy halter dresses that are way too large or too small for your body. If you are going for a large halter dress for yourself then it might give you a weird look, making you look fat. So, never get a size too large. In case if the halter dress is too small then it will make you look fat and outline your extra body fat. So, try to buy such a halter dress that fits your body perfectly and make sure that it is meant for your body structure only.
Choose a color, fabric and pattern according to the frame of your body:


If you want to know how to wear halter dress perfectly then you must also give a bit of thought to your bust line. If you have a heavy bust line then you must not opt for a light fabric halter dress, as it will make your bust line look much heavier than usual – and not in the best manner. And, you might not want that. In case of color also you must choose the right color according to your body type. If you are on the broader side, then dark colors like black and navy blue halter dresses will do wonders. In case of smaller frame bodies, you can go for any color or even prints like polka dots and floral patterns.
Select the right straps:
Not every woman has got the perfect body shape. But that shouldn't be the obstacle for you to wear the sexy halter dress. So, if you have a bigger body frame then you can opt for the thicker straps as this will give you a better look. But those who have a very small shoulder frame must opt for smaller straps as this will give them a broader look. Therefore, if you are wondering how to wear halter dress then first make sure that you choose the right width of straps for yourself.
Accessorize correctly:
It is important to not only know how to wear halter dress but get the perfect accessories too, as wearing the dress correctly alone won't only get you the perfect look. In order to be ten on ten you need to add the right accessories to it. For a halter dress you can try out accessories like big earrings, attractive handbags, strappy stilettos and also beautiful heavy bracelets that will compliment your earnings as well as your dress.
So, these are some of the ways of how to wear halter dress and carry it perfectly. All you need to do is just follow these simple steps of how to wear halter dress and make all heads turns towards you wherever you go – be it a party or a girls' night out. So, go ahead and be the centre of attraction with your gorgeous and sizzling look in a halter dress.
Image: Shutterstock