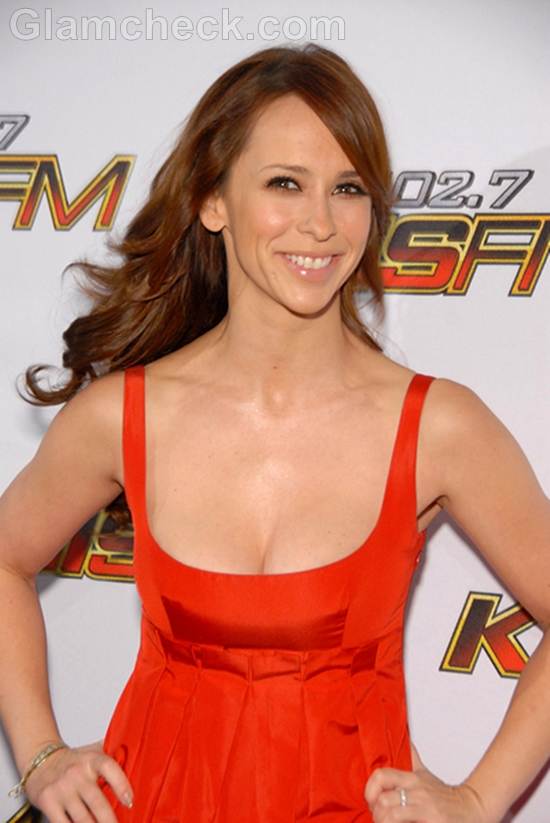 This Ghost Whisperer will get even the demons and ghouls dancing to her tune. Jennifer Love Hewitt looked devastatingly hot as she attended KIIS FM's Jingle Ball 2011 at the Nokia Theater Live in Los Angeles, California.
The 32-year-old stunner wore a flirty little red dress with a flowy skirt that stopped above the knees, and a loooow-cut neckline that displayed her assets at their finest. The sleeveless outfit did full justice to her enviable figure, which is a lot of work what with having to contain all that curvy comeliness. She paired this sassy number with gorgeous shiny nude pumps.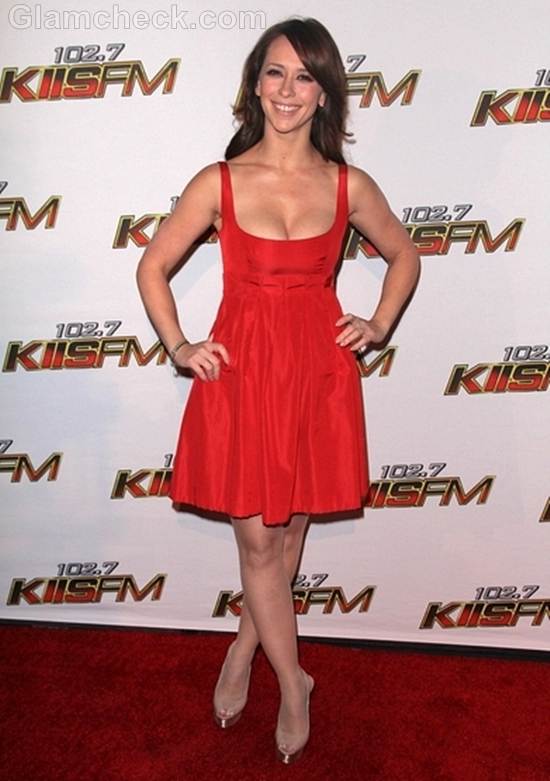 Now we know that a little red dress cannot replace the little black dress, but hubba hubba, this one sure gives that style standard some stiff competition.
Wearing no jewelry – and who needs it with this ensemble – Jennifer accentuated the fun factor of this look with her hairstyle – side-swept bangs, long brown tresses all curled up and left loose. Her makeup was totally natural with just a little mascara and liner for her eyes. She looked youthful, fun, fabulous and sexy. Maybe she's wearing red for Christmas and whatnot, but no one's going to have any wits left to make that connection once they get a glimpse of her.
Get The Look
With the holiday season approaching, it's time to bring out those reds and greens that we shy away from the rest of the year. Most of us tend to get stuck in a rut with boring wardrobe choices throughout the year – grays and browns for work, blacks and white for formal dos. The holidays are an excuse and motivation to get all dressed up and try something new and fun.
Image: P R Photos