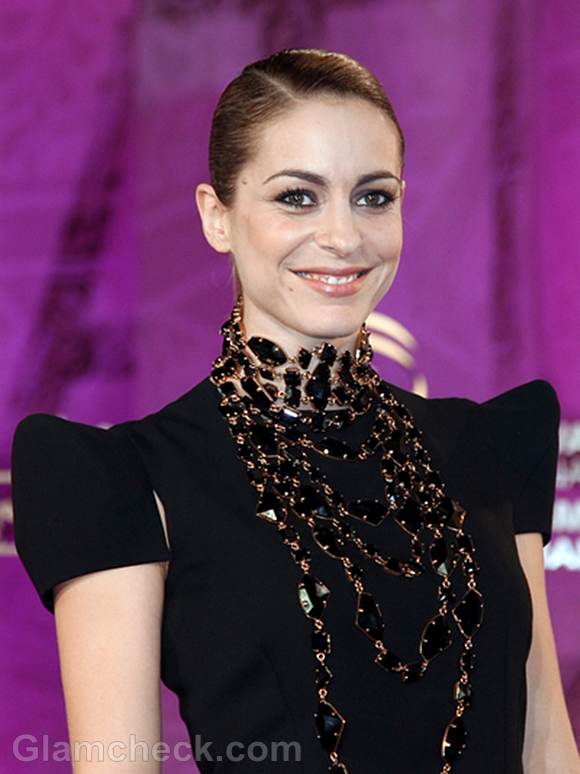 Although not in the mainstream news, the 11th Annual Marrakech International Film Festival being held in Marrakech, Morocoo continues to see some rare beauties making lasting impressions. French actress Audrey Dana was one of the invites who caught our eye as she arrived for the photo-call of Miss Bala on December 9.
The slim stunner looked gorgeous as always in a black dress with space-age style sleeves. But what really makes the outfit shine is the elaborate necklace she paired with the plain dress.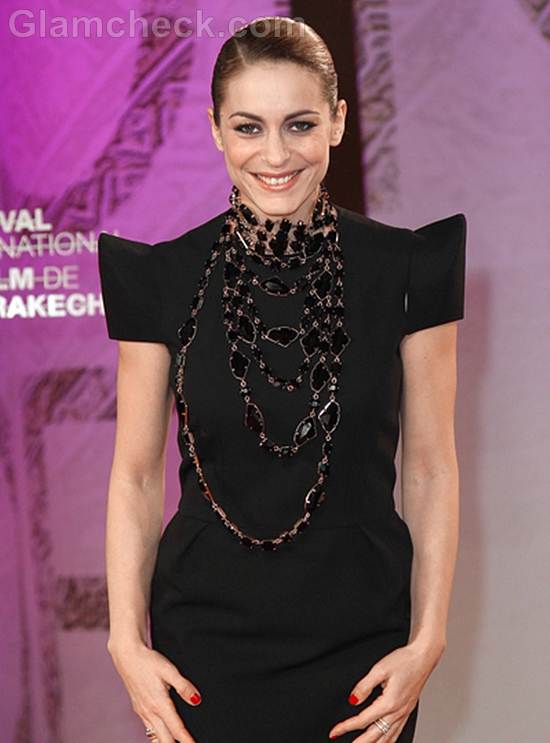 The unique piece had polished black stones in a gold setting. It started as a choker and wound its way down to her waist in ever expanding ovals. Quite exotic, and worthy of the red carpet too.
What do you think of Audrey's necklace? Would you wear something like it with one of your outfits? Or do you think it is too elaborate a style for anything but the runway or a photo shoot?
Image: P R Photos