The awe-inspiring showcase of Carlos Miele's Spring summer 2012 collection during New York Fashion Week held on September 12, left us all glued to the runway. Taking inspiration from vivid colors and bright chemical tones, the collection was titled "Immersive Landscape". The show had so much glitz and glam, that it was hard to narrow down our favorites.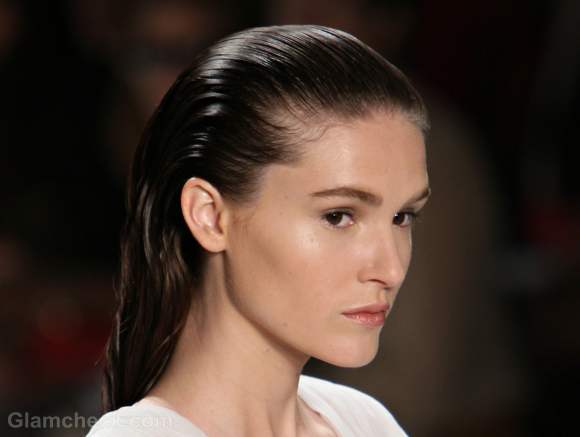 We still couldn't get enough of the "slicked back hair" look which the models carried with ample oomph. The inspiration for the hairstyles was natural coming from Miele's Brazilian roots and spoke of alter-beauty and a girl stepping out of water with her gorgeous wet hair. Texturing is the new inn thing for hairstyles and hairdo's. The wet look manages to take the front seat and can be carried off for casual as well as formal occasions.
A how-to guide for this uber-glossy hairdo: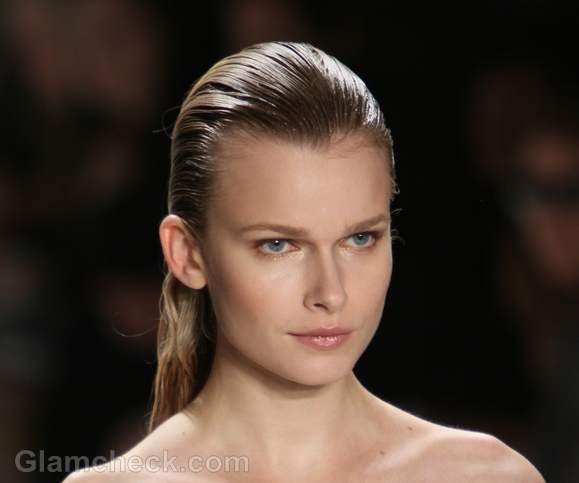 After washing your hair thoroughly. Dry it, but leave it a bit moist for gelling up well with the styling product.
Make sure the hair has no tangles and are smooth and straight, in their natural shape.
Begin with a comb and a styling gel.
When beginning to slick back hair, comb it in the direction you want the parting to be or the hair to go. In this case comb back the hair and make sure it's smooth and untangled. One can even experiment with variations of parting.
Take a generous amount of the gel, depending on the hair length. Now rub it on the scalp as well as the roots and set the hair, combing hair with a tail comb.
The hair can be divided in sections and the gel can be applied in layers, incase of thick hair. While doing this, each section needs to be combed and smoothened simultaneously.
Make sure the hair set is really smooth, incase of dryness it's an indication for more gel. Once optimum amount of gel is applied, comb the hair again for setting it close to the head.
Keep combing down till the hair become slicked and straight.
Add some finishing spray for the hairdo to stay in shape.
Slicked back hair TIPS: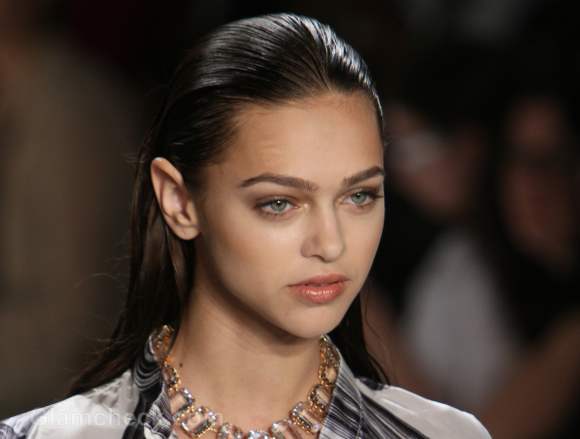 Give a plasticized sheen to your hair misting some shine spray. 
The application of gel is very important and should be rubbed thoroughly.
One can also use a mousse in place of a gel.
Layering is very important for a more flat look. Make sure each layer of the head is rubbed with gel and smoothened to achieve flatness.
One can even make use of hands and comb simultaneously, for a flatter look and to have the hair closer to the ear.
A look one can try for any occasion and with any outfit, with this look you are surely to take center stage.
Image: Shutterstock