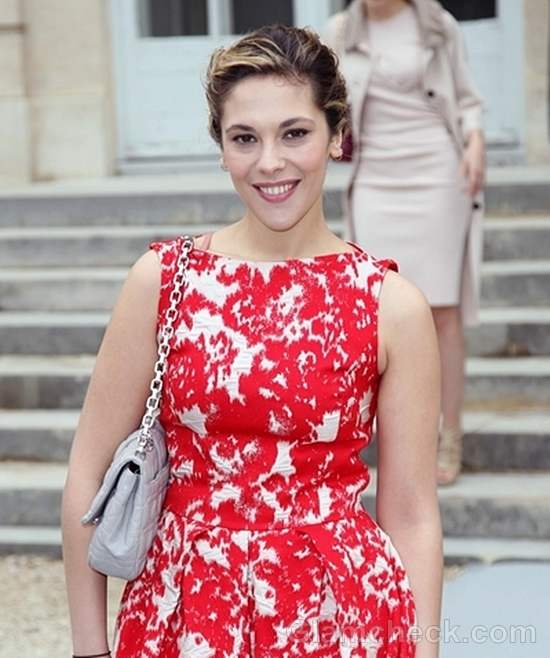 As she arrived at the Musee Rodin in Paris, France on March 2 for the Christian Dior viewing at Paris Fashion Week Womenswear Fall/Winter 2012 collections, French actress Alysson Parads' cheerful dress with a flirty, youthful skirt reminded us that spring is near.
The 28-year-old beauty wore a red and white floral print sleeveless dress with a fitted bodice and a flared, knee-length skirt. She accessorized the number with black pumps and a grey handbag with a short chain strap.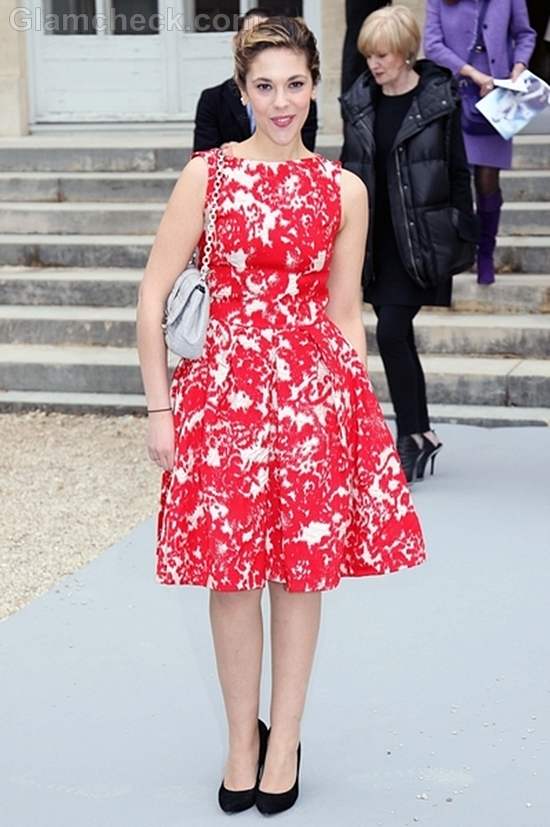 Alysson seemed to be slightly inspired by the retro look for her makeup and hair.
Her eye makeup featured an intense application of the most gorgeous aubergine eye shadow you've ever seen. It was an inspired choice for this already- brilliant outfit. The mauve/pink shade of lipstick was a perfect match for the royal eye shadow.
Her brown hair was slightly crimped and blown back into a simple romantic updo, again with a slightly retro feel.
We give this look two thumbs up. It is feminine, doable and absolutely charming.
Image: P R Photos